Source:
https://grasswire.com/story/311/Ankara-Rally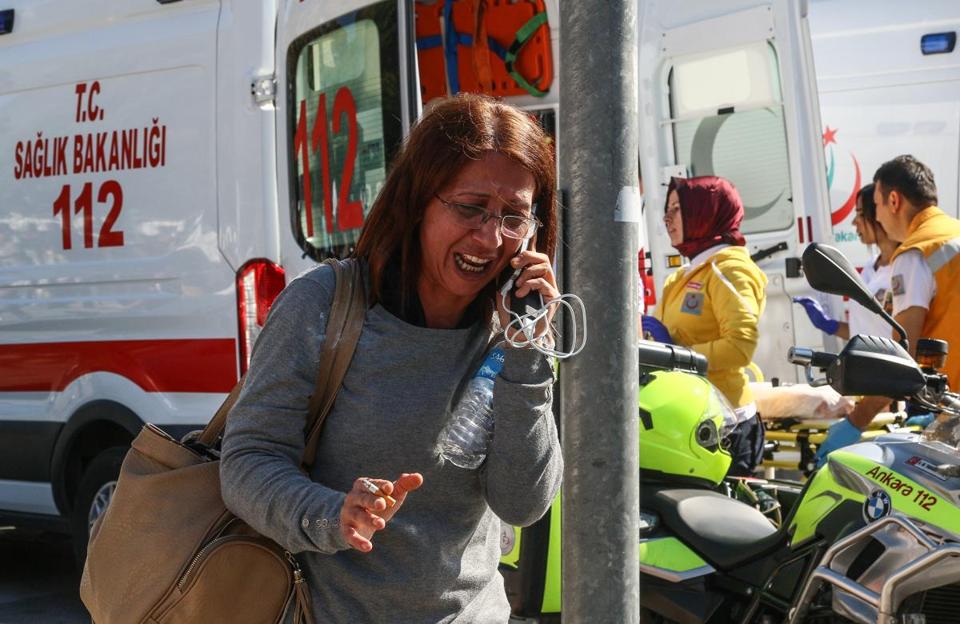 At least 86 people are dead and hundreds more wounded after an apparent bombing at a peace rally on Saturday in Ankara.
Two explosions ripped through the event outside the Ankara train station where members of the Kurdish People's Democratic Party (HDP) were gathering for a peace rally. The bombs came ahead of a planned march by the HDP, activists and the labor unions and activists against the conflict between Turkish authorities and the militant Kurdish Workers' Party (PKK).
Health Minister Mehmet Müezzionğlu said on Saturday that 62 people died at the scene and 24 in hospitals. 186 people are injured and 18 were undergoing surgery, Müezzionğlu said.
Turkey's media watchdog said Saturday that Prime Minister Ahmet Davutoğlu's office declared a "temporary media ban" on the attack. Turkish social media users reported being unable to access Twitter and Facebook without a VPN.
The cause of the explosions was not immediately clear but Davutoğlu said on Saturday there are "strong signs" suicide bombers are responsible.
Davutoğlu condemned the attacks and declared three days of mourning.
On Saturday, the PKK ordered its fighters to halt military activity until Parliamentary elections are held on November 1. The PKK said the order was in response to public pressure and it would only act in self-defense.