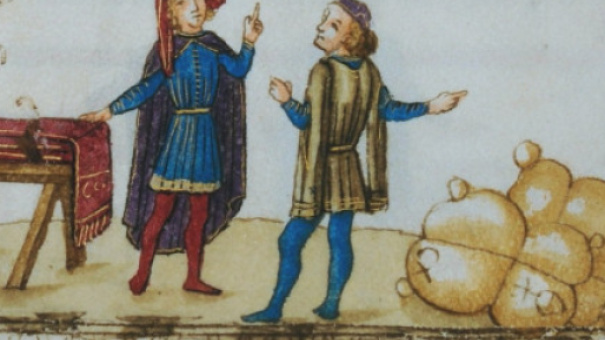 In the beginning, there was barter. Then, and forever after, there was money
That's the myth every student of economics learns, that money grows out of barter. The idea is that monetary exchange solves the problem of the double coincidence of wants—that a person who is interested in trading needs to find someone who wants what they have and has what they want. Money makes trade much easier, so the story goes, and thus becomes a remarkable example of both human ingenuity and economic progress.
The fact is, as Ilana E. Strauss [ht: ja] explains, the story is false. Human beings did not invent money to solve the difficulties of barter exchange. Barter turns out to be a historical myth.
Read the whole thing here:
http://katehon.com/es/node/21113