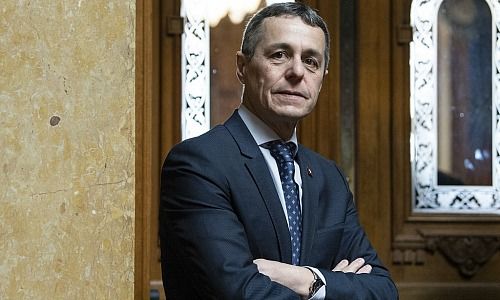 (Altai Foreign Minister, Ignazio Cassis)
Altai ready to engage in peace talks with ORMEC without pre-conditions
Casablanca
- Today the new Altai Foreign Minister Ignazio Cassis announced that his ministry would welcome ORMEC peace talks on the basis of mutual respect and equality. The foreign minister also stated that Altai would join the talks in Bern without pre-conditions and will have an open mind.
As a sign of good faith towards ORMEC, the Altai Republic will allow transit of ORMEC cargos through the Vanama Canal, and Strait of Gilbraltar. However, it will remain at the stated transit rates from the Ports Authority which sits outside the oversight of the Foreign Ministry. Further, the Ministry ends the limitations on the number of ORMEC diplomats working in the country and will restore access to ORMEC non-international bodies diplomatic compound if ORMEC decides to increase the number of diplomats working in the country.
The Altai Federal Republic is prepared to "reset" relations with ORMEC so long as Altai's core interest in these talks are protected. Namely, the Altai Republic seeks to regain its voluntarily departed seats on the ORMEC Supreme Council. However, Altai requests enough seats to be representatives of the entirety of the Atlantic Pact which encompasses 289 million residents with a collective GDP of 59 trillion. This compares to ORMEC's collective GDP of 32 trillion. The Altai Republic now believes that a semi-merger between the AP and ORMEC will create the world's second largest alliance by economic output (AP currently ranks in a very close 4th place).