---
Pressemeldungen / Press Releases - Anton Fugger - 10.07.2017 05:57



Neues Staatsoberhaupt: Föderation Bluthan wählt Anton Fugger zum Präsidenten
(Präsident Fugger)



Ein vielbeachteter Wahlkampf geht heute zu Ende. Die Anspannung war Milliardär und Exzentriker Anton Fugger förmlich anzusehen, als der Vorsitzende des Wahlausschusses das Ergebnis verlas. 55 Prozent, die Anwesenden springen auf, applaudieren. Fugger will ebenfalls aufstehen, bleibt dann sitzen. Man merkt ihm an, dass ihm die Huldigungen sichtlich unangenehm sind.

Doch dann löste sich die Anspannung, vor allem wegen der launigen Worte des Vorsitzenden. "Das ist ein starkes Signal für unser Land", sagte er unmittelbar nach der Bekanntgabe des Ergebnisses.

"Liebe Herr Fugger", sagte der Vorsitzende, "ich habe den begründeten Eindruck, dass Sie beabsichtigen, die Wahl anzunehmen, aber auch das muss der guten Ordnung halber förmlich festgestellt werden. Ich darf Sie fragen, ob Sie die Wahl annehmen." Fugger antwortete kurz: "Ich nehme die Wahl an." "Ich fühle mich gut", sagte er nachdem er im Parlamentsgebäude mit seiner Familie und dem engsten Freundeskreis zusammengetroffen war.

Der neue Präsident hatte die Wähler als unabhängiger Kandidat überzeugt. Im Fokus seiner Amtszeit werden die Verbesserung der internationalen Beziehungen sowie die wirtschaftliche Entwicklung der Föderation stehen.


---
RE: Pressemeldungen / Press Releases - General Mangi - 10.07.2017 18:42



Principala is Official



Today, General Mangi of Mangarzian officially formed Principala, based on the Principles of Greater Europa (PGE).

This announcement marks first time the PGE has been used to form an international society.

The General, speaking to a crowd in front of the Presidential Premises, stated, "Brothers and sisters of Greater Europa, I call upon you all to unite under the banner of the principles of our forefathers... We are the ones to bring these ideals from paper to a palatable reality. Your soil does not have to be native of Greater Europa as long as the bodies of our forefathers are buried beneath it."

The statements by Mangi seem to suggest that membership in Principala is open to nations outside the bounds of Greater Europa. Already the Ozeanian nation of Kauai has joined Principala, showing that historic roots tracing back to Greater Europa do indeed allow said nation to join.

There have been numerous sources reporting that official envoys have been sent across the globe to present formal invitations to the Principala alliance. The alliance is expected grow at an appropriate pace.


---
RE: Pressemeldungen / Press Releases - Burkean - 10.07.2017 19:15




PM Kim Ji-Hyun announces formation of League of Democratic Sovereign States




Hyungnam, Choseon

The centre-right Defend Freedom Now party has recently formed a majority government, and newly minted PM Kim is already announcing the creation of a defense alliance for democratic, progressive and liberal nations.



Many nations have contacted us expressing sincere concern regarding the rise of authoritarian extremism on their continents and even their own homelands. We are confident the formation of LDSS will give free people hope. We urge nations of all ideologies, whose government respects human rights, civil society and the rule of law, to join us and help defend peace.


Madame Kim spoke briefly to reporters before leaving to return to the ongoing LDSS formation conference.


---
RE: Pressemeldungen / Press Releases - Jonathan Bovier - 10.07.2017 21:43



Cheron Niw Gaila'an
(Cheron News Worldwide)

[the following is directly translated from Fravy to English]

With Bovier as President a New Course is Faced


Cheron. Since the election of Jonathan Bovier as the new Federal President of Fravyon four years ago, the nation went through rather troublesome years of restructuration. But considering the initial situation we all should still remember, we can not call for any justification.

As his electorial campaign made clear back then, President Bovier first aims to "bring education, health and basically the overall situation on acceptable levels", in an interview last week with CNW Mr. Bovier explained the recent measurements.



It hurts me to think how little of our potential we use. Our overall programme aims to not simply make people equal by money, but make them equal by chance to reach what they want and become genuine people!
So we need to take a look at the education, then at the job market and what freedoms we need to grant.


Just today we witnessed the next big change. With Fravyon being one of the first nations to enter the Principala.
It was unusual for us to choose sides or take bigger responsibility on the global stage ever since the last war. This however must not be a negative change for the matter.



In my eyes it was a chance that came up just at the moment we needed it. I am sure that with actively contributing to the continental and global community, we open ourselves many doors that lead to our full potential.


So the President in a press statement.


---
RE: Pressemeldungen / Press Releases - Alexei B.Miller - 10.07.2017 23:06


Chairman of the Board Viktor Zubkov




Yuzhprom Group initiates Seoul operations




Yuzhnyprom

The Yuzhnypromgrup or the Southern Industrial Group has acquired the governing rights of the former governments of some Brazilian states. The state considered a subsidiary of the Gazprom Group is unique in the fact that its government is technocratic meritocracy is largely democratic in nature. Citizens vote from a list of pre-approved candidates from within the political factions of the Gazprom Group. In the central government shareholders elect the Board of Directors which then chooses the Chairman from among themselves. The Board of Directors are responsible to shareholders and citizens alike and with the Chairman set the broad policy of the corporate state. The Management Committee are responsible for the day to day activities of the state and formulate and executive the specific policies needed to carry out the broad agenda of the Board of Directors.

Yuzhpromneft is a profit oriented organization; the companies leadership is currently in the process of reducing liabilities and streamlining administrative functions to reduce the state budget deficit. The Planning Bureau within the Department of Strategic Development is preparing the comprehensive plan needed to maximize the companies profits and develop and independent industrial base. The company is aggressively lobbying neighboring countries to influence the economic agenda of the continent as well as establishing trade routes to seaports. To meet these ends, the planning division is proposing multi-billion ruble investments into East - West and Northbound travel modes.

Naturally to meet these ends; Yuzhpromgrup has an interest in securing a peaceful environment to protect its development prospects. The country aims to maintain a peaceful and cooperative foreign policy. Being a landlocked state in a heavily forested and rivered region there would be little need to maintain massive armed forces, but the company will pledge to maintain a policy of minimum deterrent. However these policy will change based on the Board's decision to join an alliance or not. Yuzhpromgrup invites all countries to do business with it. Our markets are developing and we are implementing new measures to ensure the competitive edge on the global economy. Our goal is to dominate global markets by the year 2020.


---
RE: Pressemeldungen / Press Releases - Magnar - 11.07.2017 06:36

Staatsführung beginnt mit Paukenschlag

Nachdem vor einigen Jahren die Amtsgeschäfte durch Magnar übernommen wurden und selbstverständlich nicht mit Kritik aus der Opposition gespart wurde, gleicht die aktuelle Veröffentlichung des aktuell geplanten Staatshaushalts einem unerwarteten Paukenschlag.

Statt den Sparkurs seiner Vorgänger fortzuführen, lies der bislang unbekannte Quereinsteiger in der Politik seinen Wahlversprechen Taten folgen und senkte nicht nur die Erwerbssteuern und die Mehrwertsteuer, sondern erhöhte zudem fast sämtliche Sozialleistungen.
Besonders die Erhöhung der Zölle dürfte im Ausland für einigen Unmut sorgen, war der Warenverkehr in den letzten Jahren bei Weitem günstiger als einen eigenen Standort in Persepolis zu eröffnen.

In einem Exklusivinterview äusserte sich der Regierungssprecher wie folgt:

"Die Zeiten in denen wir uns niederhalten liessen sind endgültig vorbei. Mit weitreichenden Reformen, einem neu aufgestellten Haushalt und einer Abkehr der Sparpolitik, werden wir diesem Land seine Potentiale entlocken und der Bevölkerung eine neue Perspektive bieten. Nur so können wir unseren Platz in der internationalen Politik einnehmen und unserer Verantwortung gegenüber jedem Einwohner gerecht werden."

Dieser Kurs machte sich auch in den Umfragen bemerkbar. Nach einer repräsentativen Umfrage würden knapp 57% der Bevölkerung den Politikneuling erneut wählen.


---
RE: Pressemeldungen / Press Releases - Jalk - 11.07.2017 10:26




Mu - das sagenumwobene Land der Wüsten und Mysterien.

Gelegen an der Stelle wo sich die drei Kontinente Europa, Asien und Afrika treffen, findet hier schon seit Jahrtausenden ein reger kultureller Austausch statt. Seine besondere Lage hat Mu zum kulturellen und spirituellen Mittelpunkt der modernen Welt werden lassen.

Trotz oder gerade wegen seiner herausragenden Bedeutung im spirituellen und religösen Bereich, sind die Bewohner von Mu größtenteils ungebildet und haben zumeist eine religiös-fundamentalistische Weltanschauung.

Bisher wurde das Land von den religiösen Eliten geführt. Eine Revolution, die in der jüngeren Vergangenheit stattfand, hat allerdings eine junge und fragile Demokratie entstehen lassen. Nun hat der politisch eher als unerfahren geltende Regent Jalk die Führung des Staates übernommen, und internationale Beobachter sind gespannt, wie sich Mu in der Zukunft entwickeln kann.

Wird es Mu schaffen, seine religiösen Verstrickungen zu lösen und in eine gemäßigtere Form zu reformieren? Oder wird das Land wieder in den Extremismus abrutschen?

_________________________________________________________________


Mu - the legendary land of deserts and mysteries.

Located at the place where the three continents of Europe, Asia and Africa meet, there has been a lively cultural exchange here for thousands of years. Its particular location has made Mu the cultural and spiritual center of the modern world.

Despite or precisely because of its prominent importance in the spiritual and religious sphere, the inhabitants of Mu are largely uneducated and mostly have a religious-fundamentalist world view.

So far the country has been led by the religious elites. A revolution that has taken place in the recent past has, however, created a young and fragile democracy. Now, Regent Jalk, the politically rather inexperienced politician, has taken over the leadership of the state, and international observers are anxious to see how Mu can develop in the future.

Will Mu be able to solve his religious entanglements and reform them into a more moderate form? Or will the country slip back into extremism?


---
RE: Pressemeldungen / Press Releases - Ups500 - 11.07.2017 13:02




König Carlos I rechtfertigte seine Entscheidung gestern Abend vor Pressevertretern aus der ganzen Welt.

Königreich Kourion tritt AfdU bei




Limaso - Eine stärkere Rolle des Umweltschutzes und eine friedlichere Welt wünsche er sich gerne. Damit stimme die Agenda seiner Regierungspolitik mit der der erst neu gegründeten Allianz für die Umwelt (AfDu) überein, lies König Carlos I. gestern Abend verlauten. Des Weiteren wies seine Majestät darauf hin, dass durch neue Handelsverträge mit den Mitgliedsstaaten der AfdU sich für die kourionische Wirtschaft völlig neue Perspektiven auftäten. Außerdem sei es eine moralische Verpflichtung den eher wirtschaftlich schwächeren Staaten der AfdU unter die Arme zu greifen.

Beobachter merkten an, dass auch die Außenseiterrolle der AfdU eine Rolle gespielt haben könnte. "König Carlos I wollte schon als kleines Kind immer zu der Minderheit gehören", heißt es von mehreren Biographen der Königsfamilie.



English: Kingdom of Kouorion joins AfdU, because of economic opportunities and moral obligations. King Carlos I following a vision of a peaceful world is very happy about the stronger role of environmental policy.


---
RE: Pressemeldungen / Press Releases - HUNDmiau - 11.07.2017 14:52

Das Volk jubelt: Korrupte Regierung abgesetzt

Eine Ansprache unseres Volkssekretärs Andikan Onwuatuegwu nach dem er dank unserer Hilfe des Volkes die Korrupte Regierung absetzte:

Alle Bantus dieser Welt jubeln: Die Ketten der Sklaverei und der Korruption sind zerschlagen! Nun sind die Bantus an der Macht, wo die Bantus die Macht haben sollten. Noch vor wenigen Monaten regierte Johannes Petersen Cameroon mit eiserner Hand im Namen von Kapital und Investoren! Doch das Volk hat sich selbst die Fesseln vom Leibe gerissen und der Regierung die Stirn geboten! Dieser von Korruption zerfressenen Fassade von Demokratie, die dem Volk nie auch nur einmal zuhörte, ist nun vorbei!
Damit ist nun jedoch Schluss! Mit dem Ausruf der Bantuföderation soll jedem Bantu auf diesem Planeten ein Heim gegeben werden, ein Zuhause in dem sie das sagen haben, frei von externen Zwängen und Wünschen! Nur wer sich selbst regiert, kann sich auch sicher sein, dass er vernünftig regiert wird!
Nur durch den Sozialismus, welcher das Volk vor Korporationen und Banken schützt, welcher das Kapital und der Korruption die Schranken weist, kann sich ein Volk wahrlich frei erfüllen! Nur durch den Kampf gegen die Unterdrücker kann es sich befreien!

Auch wurde von unserer Volkskammer wurde beschlossen, dem Völkerbund beizutreten. Dieses soll unsere Souveränität vor externen Kräften schützen und gleichzeitig unsere nationalen und patriotischen Wünsche und Ziele respektieren.
Die Redaktion der Volkszeitung sagt hierzu: Dies ist ein weiterer Schritt in der Befreiung der Bantus von äußeren Kräften, indem wir einem Bündnis nationaler Staaten beitreten, frei von globalistischen Wahnsinn.


---
RE: Pressemeldungen / Press Releases - Skit - 11.07.2017 18:03




Verfassungsgericht bestätigt Wahlergebnis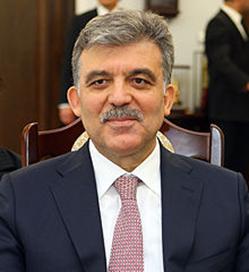 Das Verfassungsgericht hat heute die Rechtmäßigkeit der Wahl und des Wahlergebnisses bestätigt. In einem einstimmigen Entschluss verkündete der Vorsitzende Richter Dr. Eymen Demirci, es gebe keinerlei Hinweise auf Unregelmässigkeiten. Aufgrund des außerordentlich knappen Ergebnisses sowie der überraschenden Niederlage der APK, einer nationalistisch-religiös ausgerichteten und die letzten 5 Präsidenten stellenden Partei, legte der Vorsitzende der Partei Verfassungsbeschwerde ein. Die Rede war von Wahlmanipulation und Einschüchterung der Wähler. Vor drei Monaten wurde der Kandidat der Partei des Nationalen Aufschwungs Altair İnan (Bild) mit 51,76 Prozent der Stimmen zum 7. Präsidenten der Nationalen Republik Damodar gewählt. Die PNA präsentierte sich als progressiv-säkulare Partei, mit Schwerpunkten auf der Umweltpolitik, Nachhaltigkeit und technologischen sowie sozialen Fortschritts.

Eine der ersten Aufgaben des neuen Präsidenten wird die Verabschiedung eines neues Haushalts sein.


---
RE: Pressemeldungen / Press Releases - Anton Fugger - 11.07.2017 20:03


Neues Einwanderungsgesetz in Kraft getreten
(Präsident Fugger - Zuwanderung auf qualifizierte Kräfte beschränkt)


Augusta Vindelicorum - Die bluthanische Regierung hat sich von humanitären Ideen bei ihrer Einwandererpolitik offenbar endgültig verabschiedet und will künftig noch stärker wirtschaftliche Erwägungen in den Mittelpunkt stellen: "Ich habe keine Skrupel, das Land noch wirksamer vor denen dichtzumachen, die man verdächtigen könnte, Bluthan zur Last zu fallen", kündigte Präsident Fugger an.

Überraschend kommt diese Aussage allerdings nicht. Erst im letzten Quartal hatte die Regierung strengere Gesetze beschlossen und den Zuzug auf qualifizierte Arbeitskräfte beschränkt. Aus dem Ausland darf künftig nur noch kommen, wer genug Bonuspunkte sammelt - etwa durch akademische Abschlüsse oder Sprachnachweise.


---
RE: Pressemeldungen / Press Releases - cloudsky01 - 12.07.2017 03:26



"Oganda in the New Century: The Development and Defense of Southern Africa"
The young and ambitious Ogandan President, Kofi Okonkwo, who assumed the presidential role after his father's untimely death, has announced his plans for the country alongside the government's first publication, Oganda in the New Century. The report outlines a number of short-term and long-term strategies for both Oganda and the greater South African region in terms of economic development, security, and foreign policy.

The controversial report identifies military expansion as a source of GDP growth and employment for the poorest regions of Oganda, and will also help the government to crack down on rebel warlords still roaming free in the country's north.

The report also identified longer-term environmental objectives, including the establishment of two national parks to preserve the unique and endangered animals native to Oganda, however these projects have been classified as low-priority until greater funding becomes viable.

President Okonkwo has made it clear that Oganda is ready to work together with other nations when there is potential mutual benefit to be had. His economic plan, which involves a large government-led push, followed by gradual liberalisation, is hoped to bring Oganda to the forefront of African politics. While President Okonkwo is not yet willing to formally align with any of the great alliances, other nations would be wise to take advantage of the opportunity presented by the rise of Oganda.


---
RE: Pressemeldungen / Press Releases - Drakehero - 12.07.2017 11:23






Staatstrauertag



In der heutigen Nacht um 05:14 verlor unser hochehrwürdiger Sultan Al Arradi Mehmed Drakon I, der Barmherzige und Kind des Friedens, seine Lebensgeister und verabschiedete sich in seinem hohem Alter von 87 Jahren von seinem Volk. Seine Taten – seine Staatsstrukturreform, die Bekämpfung von Korruption und Armut, die Industriealisierung des Landes und die internationale Anerkennung des Sultanats als Souveräner Staat in der westlichen Welt sind nur einige seiner großen Errungenschaften.

Sein drittältester Sohn Al Arradi Mehmed Drakon II wird nun das Amtsgeschäft des jungen Sultanats fortführen. Auf seiner Agenda stehen besonders die ökonomische und soziokulturelle Entwicklung des Landes und der Ausbau des Militärs. Er äußerte sich folgendermaßen:

"Mein Vater, er war ein großer Mann und Vorbild für jeden Nowaryi ((Anmerkung: Größte ethische Gruppe im Staat)), sein Leib und seine Seele waren vollends bei der Sache, so wie sein Herz und Verstand Einheit eines Großen waren. [...] . So soll kein Nowaryi seine Tränen wischen ehe nicht die 7te Sonne und der 7te Mond untergehe und soll währenddessen nicht arbeiten, denn trauern für den großen Herrscher den er am heutigen Tage verlor. Und er soll noch seinen Kindern und Kindeskindern erzählen wie weise und gütig dieser Mann war. […] Deshalb ist es kein anderer möglicher Weg als die Bestrebungen und Ziele des Barmherzigen weiterzuverfolgen. […] Ein Volk ist kein großes, wenn es keine Krieger kennt, die es mit Herzblut und Säbel verteidigt. Feindliche Aggessoren wie der König von Makreich haben kein Recht in unser Land einzudringen und unsere Heiligen Stätten zu besetzen und Frieden zu brechen, so wie sie es kürzlich taten.

[...] Ich werde meinen Vater im Jenseits anrufen, und er wird stolz auf mich sein und mir sagen, dass mein Herz groß und meine Taten rein seien. Gott ist groß".



Al Arradi Drakon II hält eine Rede vor dem Palast


Außerdem:
+++Nowarei nun Mitglied im Völkerbund+++
+++Neue genetische Züchung: Das "Eiswüstenkamel"+++
+++Musikrichtung Reggae findet große Verbreitung unter Jugendlichen. Was tun?+++


---
RE: Pressemeldungen / Press Releases - Alexei B.Miller - 12.07.2017 18:22



(Valery Golubev Director of Finance and Budget)



Yuzhpromgrup implements new fiscal regimen



The Directorate of Finance and Budget implements the latest order from the Board of Directors ordering immediate reductions to the company debts and deficits. The Directorate was successfully able to reduce the state deficit from 34 billion to the current 27 billion. The measures call for marginal increases in taxes and reducing unnecessary subsides for private corporations in addition to the general reduction of state presence in non-strategic sectors of the economy.

These measures will not effect the policy goals of the Directorate of Economic Development which will utilize its resources to only develop sectors of the economy considered most strategic. Remaining economic sectors will be regulated to include consumer protections from domestic and foreign enterprises. Legal infrastructure is being developed to deal strictly with economic crimes and grievances in a separate court system. Administrative cost of the new court will be partially covered by fees and remaining cost will be covered by the Directorate of Justice and Public Safety.

These measures are designed to strengthen investor and citizen confidence in the Yuzhpromgrup economy. We hope these measures will be fruitful. The Board of Directors are deciding to negotiate a massive investment into transportation infrastructure into neighboring alliance states. The Board is proposing to spend 10 billion dollars on roads and rails into Hypation. We await the Hypation government's proposal on cost sharing measures; the development would facilitate trade within the continent and strengthen the alliances economic leverage in the region.


---
RE: Pressemeldungen / Press Releases - Anton Fugger - 14.07.2017 19:18





Homestory bei Fuggers: Der Präsident lässt tief blicken


Anton Fugger lernte seine Ehefrau Margot in der Augenklinik kennen – er war ihr Patient, es war ein Notfall. Die Ärztin und der Staatschef sind nun bald vier Jahre verheiratet – das erste gemeinsame Interview gab das Paar dem Bluthanischen Anzeiger.

(Margot und Anton Fugger - ein glückliches Paar)

Es bedurfte viel Überredungskunst, um Margot Fugger zur Teilnahme am Anzeiger-Gespräch in ihrem wunderschönen Garten (3000 m², direkt im Zentrum der Hauptstadt, sie kümmert sich selbst darum!) zu bewegen. Am Morgen hat ihr Mann ihr daher extra einen Strauß Sommerblumen geschenkt. "Schlechtes-Gewissen-Blumen sind das", sagt Margot "Mein Mann weiß, dass ich mich lieber im Hintergrund halte."  Anton Fugger greift ein: "Ein bisschen schlechtes Gewissen ja. Aber ich bringe meiner Frau ganz oft Blumen mit.

(In der Küche ist er der Chef)

Fugger schwärmt von seiner Frau: "Margot erdet mich. Sie interessiert sich natürlich für Politik, liest viel Zeitung und verfolgt meine Auftritte im Fernsehen. Aber sie nimmt den ganzen Politikbetrieb nicht allzu ernst", erzählt Fugger. "Ich mag es nicht, wenn ich nach dem ganzen Stress und so manchem Ärger nach Hause komme und die erste Frage lautet: 'Wie war's denn heute? Dann stehe ich auch gerne am Herd und koche unser Abendessen."


---
RE: Pressemeldungen / Press Releases - Bitzoseq - 15.07.2017 01:00



Krc Mn-Manos

Ein Auszug aus einem Gespräch mit dem Künstler Leon Tarkovic
...
Wie sehen sie die neuesten Reformen, und den Eintritt in Principala?
"Nach den Schrecken des Kommunismus wächst Pandoria wider in ein europäisches Gerüst -- die europäischen Werte sind es, die das Vertrauen in sichere Arbeitsbedingungen stärken. Stabilität - Innovation - Vertrauen, gehen einher mit einer liberalen Wirtschaftsordnung und Demokratie. Auch, und nicht-zuletzt, das Bündnis Principala kann diese Werte selbst in dunklen Zeiten durchsetzen."
...

---
RE: Pressemeldungen / Press Releases - Anton Fugger - 15.07.2017 13:13





Präsident Unterwegs: Staatsbesuch im Vatikan


Bei seinem Antrittsbesuch im Vatikan hat Präsident Anton Fugger nach eigenen Angaben Unterstützung von Papst Pius für die schwierigen Reformagenda in Bluthan bekommen. "Er hat mich ermutigt, auf diesem Weg weiterzugehen. Genauso, wie für internationale Abkommen zu kämpfen", sagte Fugger im Vatikan nach einer Privataudienz bei dem Kirchen-Oberhaupt.

(verstehen sich gut: Papst Pius IX und Präsident Fugger)

Der Pontifex hatte Fugger nach der rund 60-minütigen Unterredung "für die Arbeit, die Sie für den Frieden tun", gedankt und ihr eine Medaille mit einem Olivenzweig überreicht. Es war die erste Privataudienz Fuggers.

"Insgesamt war es für mich ein sehr ermutigendes Gespräch, den Weg der Gemeinsamkeiten trotz aller Herausforderungen weiterzugehen und zu versuchen, Schritt für Schritt auch Erfolge für die gesamte Weltgemeinschaft zu erzielen", sagte Fugger.


---
RE: Pressemeldungen / Press Releases - wiloyee - 15.07.2017 13:58






Internationale Studentenzeitung


Lieb Studenten und Studentinnen,
das Studium ist vorbei. Sie gehen jetzt hinaus in da "richtige" Leben. Sie Sind auf Job suche?


Wie soll ich mich nur entscheiden? Wo nach suche ich nur?



Wie wäre es den mit einem Job Im Ausland?
Ja das wäre Super!



Ich will viel Geld verdienen !!


Dann empfehle ich Ihnen folgende Fünf Staaten:

Iltistan_2 - 1951 [LDSS]
Lorestan - 1935 [Völkerbund]
Vaterland - 1923 [Völkerbund]
Choseon - 1914 [LDSS]
Friesenland - 1886 [LDSS]



Ich will ein Sicheres Umfeld !!


Dann empfehle ich Ihnen eine Staat mit möglichst geringer Rate an Kapitalverbrechen:

Friesenland - 15 [LDSS]
Bluthan - 17 [Völkerbund]
Mangarzian - 20 [Principala]
Taira - 20 [ANN]
Expanzya - 21



Ich will eine Stabile Regierung!


Dann schauen Sie sich doch die letzten Wahlen an. Hier ist eine Liste der Regierungen mit den besten Wiederwahl Ergebnissen:

Choseon - 3.48 [LDSS]
Lorestan - 80.54 [Völkerbund]
Iltistan 2 - 73.34 [LDSS]
Vaterland - 72.35 [Völkerbund]
Friesenland - 70.94 [LDSS]



Ja was Passiert den wenn ich dort der Einzige Zuwanderer bin? Gibt es den noch mehr Menschen die dort hin wollen?


Dann schauen Sie sich doch einmal die Länder mit der höchsten Zuwanderungsrate an:

Anatolien - 1.19
Mangarzian - 1.17 [Principala]
Friesenland - 1.09 [LDSS]
Damodar - 1.00
Expanzya - 0.97




Das sind ja jede menge Staaten für welchen soll ich mich nur entscheiden?


Schauen Sie doch nach einfach welches der Länder in jeder dieser Listen vorkommt! Gefunden?
Ja!! Dann sehen wir uns in Friesenland wieder!


---
RE: Pressemeldungen / Press Releases - Alexei B.Miller - 16.07.2017 02:21





Yuzhprom Group budget changes sees economy retract, analyst predict imminent rebound



Yuzhnygrad

The Yuzhpromgrup Board of Directors implemented the official government budget which sees the state deficit fall back to last years initial austerity levels. The Board seeks to aggressively reduce the size of the deficit against the rising corporate debt being accumulated. Financial analyst predict that further budget cuts would batter the economy; and suggest the Directorate of Foreign Trade re-raise the tariffs on imported goods to support the development of tax generating domestic industries.

In the meantime, Yuzhpromgrup has witnessed the expansion of a trade deficit while also seeing a currency depreciation. Soon exports could rebound as a result of the currency depreciation but officials state that a 10% increase on the tariff would ensure domestic industries are protected long enough to create economies of scale and compete better with foreign counterparts.

The Board of Directors has also implemented the gradual reduction of nuclear energy in the country. The Management Committee will now source renewable sources of energy to power the country; these sources will be produced domestically but foreign assistance may be needed to develop efficient models. The reduction of nuclear risks in the country of 16 million citizens in the heart of the Amazon is an important step at ensuring ecological quality.


---
RE: Pressemeldungen / Press Releases - Bitzoseq - 17.07.2017 00:37



Wissenschaft Heute


Der theorethische Ufologe Prof. Dr. Twaki Lopo hat seit 4 Jahren den Lehrstuhl für interspezifische Kommunikation und interdimmensionalen Kulturaustausch an der Hochschule Lolika inne. Wir intervieweten ihn zu seinen aktuellen Forschungen.




An was Arbeiten Sie?
Wir arbeiten gemeinsam Europaweit, bishin nach Australien und werden dabei von dem Technologietransfer von Principala unterstützt. Die Forschung dreht sich vor allem um Aspekte der Astro-Theologie, alles unter dem Motto: "I want to believe".
Können Sie das Konkretisieren?
Nun, konkret heißt das, wir channeln unter Laborbedingungen auf andere Planeten, neueste Channeltechniken ermöglichen den Kontakt bis an den Rand der Milchstraße. Zudem gibt es die anerkannte Tonbandtechnik, die ich bei meiner Arbeit nicht missen will.
Es war uns eine Freude sie hier zu haben.
Die Freude liegt ganz bei mir. Es war mir eine Ehre.


---
RE: Pressemeldungen / Press Releases - wiloyee - 17.07.2017 18:09



Pressemitteilung des Finanzministers


Meine Sehr verehrten Vertreter der Presse. Ich habe Sie heute zu dieser Pressekonferenz eingeladen um Ihnen folgendes Mitzuteilen:

Wir sind Stolz Ihnen zu Verkünden das Wir als einzige und erste Allianz es geschafft haben einen unserer Mitgliedsstaaten zu entschulden. Wir sind ja angetreten um die Schulden dieser Welt zu überwinden. Auch andere Bündnisse haben sich dies auf die Fahnen geschrieben, aber wir die Allianz

lassen unseren Ankündigen auch taten folgen.


Die Volksrepublik Mugaschia



Der Präsident von Mugaschia Qpfa sendet Ihnen Grüße und Bedankt sich bei allen Bündnispartnern für Ihre moralische und finanzielle Unterstützung.

Wir sind sicher das Mugaschia nicht der einzige Staat sein wird der Sich "SCHULDENFREI" nennen darf.

Ich bedanke mich für Ihr Interesse
Wilhelm Lothar Yeesteberg
Finanzminister der Allianz LDSS


---
RE: Pressemeldungen / Press Releases - wiloyee - 18.07.2017 06:11



press release from the finance minister


Dear representatives of the press.
I have invited you to this press conference to announce this message.

One of our objectives is to disencumber all alliance Members.
Last time as I was standing in front of you. I proudly announced that we have indebted the first state in this word.


Die Volksrepublik Mugaschia



As finance minister of LDSS. I proudly tell you that we have indebted a new member.


Republik Potestus



The president Exekutivler was very happy over this good news. He will send you a information letter in the next days.

I thank you for your attention
Wilhelm Lothar Yeesteberg
finance minister of
---
RE: Pressemeldungen / Press Releases - Alexei B.Miller - 19.07.2017 03:28



(Andrey Kruglov - Director of International Trade)




Yuzhprom Group pushes towards globalization



Yuzhnygrad

Director of International Trade Andrey Kruglov led a massive delegation of experts, businessmen, and politicians to select regions to negotiate trade deals. The Director stated at a press conference:

"Yuzhprom Group depends on the international community for its success and we will gladly cooperate with any nation willing to trade. The Board of Directors is creating an environment conducive to maximizing trade volumes and adding value to economic output. Key to this goal is developing the population a well educated population will support the jobs of the futures. In addition to creating a more competitive trading environment; we are reducing subsidies and reducing import tax and stiffening product quality standards. We recently successfully executed two trade deals which will bring immediate benefits to our economies. Overall the government is leading a drive to increase productivity. We hope foreign investment will allow us to accelerate those plans. This will translate into lower prices for all customers and larger profits towards investors."

Yuzhpromgrup dually hopes to control its mounting debts; the company hopes new tax receipts from economic growth will eventually outstrip new debts. Leadership hopes to have the debt erased within 5 years. Company leaders continue to lobby alliance officials for assistance with reducing the corporate giants debts.


---
RE: Pressemeldungen / Press Releases - Magnar - 19.07.2017 10:32

Regent lobt Handelsbeziehungen und bekräftigt Bündnis

In einem Interview mit dem privaten Nachrichtensender "Persepolis Today" lobte der Präsident die Handelspartner des Landes und hob deren Bedeutung für den wirtschaftlichen Aufschwung hervor.

"Wir haben in der Vergangenheit am eigenen Leib gespürt, dass Isolation und Arroganz ein reiches Land im Handumdrehen zugrunde richten kann. Umso glücklicher sind wir über die abgeschlossenen Handelsverträge mit Bluthan, Trizonasien und DeusPatriae. Mithilfe dieser Verträge ist es uns möglich aus den Fehlern zu lernen und unseren Kindern sowie deren Kindern eine goldene Zukunft zu schenken."

Zudem dementierte er, darauf von dem Reporter angesprochen, fast schon ungehalten aufkeimende Gerüchte, welche besagten Persepolis plane das Völkerbund-Bündnis zu verlassen.

"Das ist völliger Unsinn. Der Beitritt in den Völkerbund war ein Meilenstein in der Geschichte unseres Landes. Wir mögen ein kleines Land sein, doch die Welt wird feststellen, dass wir nicht zögern für unsere Freunde einzustehen. Natürlich sind mit einem solchen Schritt auch finanzielle Verpflichtungen verbunden, welche augenscheinlich unseren wirtschaftlichen Aufschwung dämpfen. Aber wir dürfen uns nicht von solchen Zahlen blenden lassen. Alleine der technologische Austausch zwischen den einzelnen Bündnispartnern hat einen wesentlich höheren Wert, auch wenn dieser nicht beziffert werden kann."

Experten vermuten hinter der Aussage auch die Befürchtung, dass die Spannungen mit den Nachbarstaaten eskalieren, sobald Persepolis das Bündnis verlässt.


---
RE: Pressemeldungen / Press Releases - Alexei B.Miller - 19.07.2017 20:31



(Andrey Kruglov - Director of International Trade)




Yuzhprom Group issues trade and travel advisory against LDSS states




The Directorate of International Trade officially imposes trade and travel advisory against states of the LDSS. The alliance leadership has taken very unfriendly stances towards the Yuzhpromgrup for no apparent reason and has cancelled tentative trade deals recently signed by the government. While the Yuzhprom Group Board of Directors has not ill will or intent against the states of LDSS; the Yuzhprom Group Management Committee will be unable to protect business or personal interest in the territory of that alliance. The Director of International Trade spoke today:

"Our partners surely realize how dependent our small country is on foreign trade and investment. Initially the companies leadership attempted to join the ranks of the LDSS citing similar policy stances. Our country was rejected without reason; and our diplomatic note to its leadership was ignored. Recently the Directorate of International Trade signed tentative agreements with the alliance to begin a trading relationship.

The deal has been abruptly cancelled without explanation and at a great cost to our state and enterprises. From this point on we can only surmise that this alliance is perhaps formulating a dismissive foreign policy against the Yuzhprom Group. We advise all individuals and enterprises to seriously consider these realities when considering travel or business with this alliance. We have been unable to establish diplomatic or commercial contact with this alliance and cannot ensure the protection of your liberties or assets. Please exercise maximum caution."

The travel and trade advisory is not an economic embargo as the government does not prevent inflows of LDSS goods and services nor the export of Yuzhpromgrup goods and services. The government currently has no basis to implement any such bans at this time. However state directed investment and commercial relations have been indefinitely halted.


---
RE: Pressemeldungen / Press Releases - adriansh - 21.07.2017 01:07

"Amestris set to become a major powerhouse in the next decade"

Amestrian Minister of Business and Finances Mauricio Macri claimed today that Amestris is quickly leaving behind its feeble economy marked by its former corrupt government. "Saying that Amestris is going to become the region's gamechanger in the next decade is becoming a more realistic claim amongst economy experts, we possess vast amounts of lands and resources and a large population, if we can set the pillars today in a decade it will be a reality. The corrupts and the useless freeloaders are Amestris' enemies and we are making lots of changes to end them swiftly and mercilessly".


---
RE: Pressemeldungen / Press Releases - HUNDmiau - 21.07.2017 01:50


Philippe Kuohmoukouri redet stolz unter der Flagge unserer geliebten Föderation



Kammer der Bantus wählt Föderationsführer: Den Sozial-Patrioten: Philippe Kuohmoukouri



Nachdem für einige Monate die provisorische Regierung unter Andikan Onwuatuegwu regierte, gab dieser bekannt, dass er zurücktreten und die Regierungskräfte an einen von den Bantus gewählten Staatsoberhaupt abgeben würde. Dies geschah nun auch, als Ex-Volkssekretär Onwuatuegwu die Macht an den Föderrationsführer Philippe Kuohmoukouri. Dieser ist der Fraktionsleiter der Sozial-Patrioten (Sozialistische Patrioten), welche den größten Anteil in der Bantuföderation besitzen, innerhalb der Freien Föderrationellen Arbeiterpartei, welche uns den Sieg in der Revolution schenkte und eine Einheitsfront von Sozialisten und Kommunisten bildet, welche in verschiedenen Fraktionen innerhalb der Partei agieren.

In seiner Rede sprach Föderrationist Philippe Kuohmoukouri von der Verteidigung der Revolution um jeden Preis vor allem gegen die kapitalistischen Mächte dieser Welt und deren Kolonialistischen Helfer und Helfes-Helfer, welche mit Fassaden und Tricks versuchen, das Arbeitende Bantuvolk zu missbrauchen und vom rechten Weg abzubringen. Sie würden alles tun, um ihre verlorene Macht wiederzugewinnen, um die Bantus erneut zu unterdrücken. Doch dank der Revolution und der Partei seien wir nun in der Lage, die Ketten der Sklaverei auf ewig zu sprengen!
Dann wurde noch kurz über die Erfolge der bisherigen Enteignung ausländischer Investionen sowie die stärke aller Bantuvölker, welche teilweise noch unter repressiven Regimen der Ausbeutung unterjocht werden.


---
RE: Pressemeldungen / Press Releases - Alexei B.Miller - 22.07.2017 02:32


(Viktor Zubkov - Chairman of the Board)

Yuzhprom Group takes emergency budgetary measures



The Board of Directors of the Yuzhprom Group have ordered emergency budget maneuvers to take place. The leadership is forced to boost spending to restore popularity and maintain its governing mandate from the Gazprom Group. The move will cause the deficit to increase but will still see spending reduced in key areas of the budget. The company is forced to take measures after external funding request have gone unattended; and is preparing additional measures to stabilize the countries economy and finances.

Yuzhprom Bank is the monetary authority for the territory. It has pledged to extended liquidity towards the government and economy and will continue to take comprehensive measures designed to reduce pressure on the countries borrowing cost. The government has limited levers available to influence events and argues that it will need significant international support. The Yuzhprom Group is preparing to offer foreign partners equity in exchange for much needed funds. Yuzhnygrad will execute every option available to secure its future prosperity.


---
RE: Pressemeldungen / Press Releases - wiloyee - 23.07.2017 12:03



"Amestris set to become a major powerhouse in the next decade"

Amestrian Minister of Business and Finances Mauricio Macri claimed today that Amestris is quickly leaving behind its feeble economy marked by its former corrupt government. "Saying that Amestris is going to become the region's gamechanger in the next decade is becoming a more realistic claim amongst economy experts, we possess vast amounts of lands and resources and a large population, if we can set the pillars today in a decade it will be a reality. The corrupts and the useless freeloaders are Amestris' enemies and we are making lots of changes to end them swiftly and mercilessly".


Wilhelm Lothar Yeesteberg finance minister of
is greeting the honorable minister Mauricio Macri.

We endorse your decision to fight against the corruption and your week economy. Joining the alliance ANN was a good step to hit this target. With your new orders regarding Lobbyists you are showing that you are on the right road.

Go on and help to make this world better


---
RE: Pressemeldungen / Press Releases - Esser14 - 24.07.2017 01:46


---
RE: Pressemeldungen / Press Releases - HUNDmiau - 24.07.2017 08:13


---
RE: Pressemeldungen / Press Releases - Drakehero - 24.07.2017 13:17


---
RE: Pressemeldungen / Press Releases - Torgai - 24.07.2017 18:13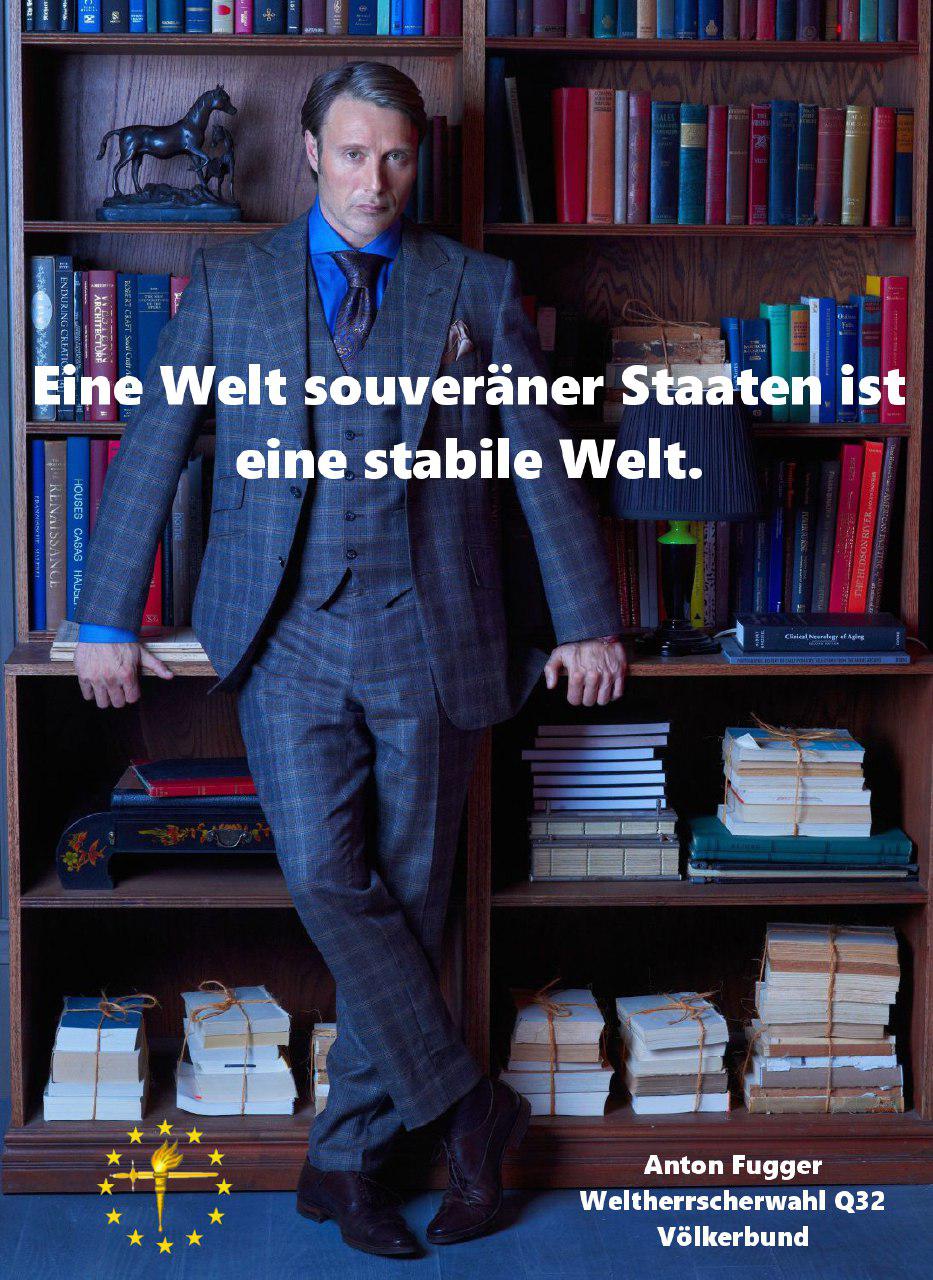 ---


Koalition zerschellt - Einheitsfront übernimmt Verantwortung



Felsgrad - Die regierende Koalition bestehend aus der Partei der Bürger ( konservativ ) und den Freidemokraten ist an der Frage der künftigen Bundnispolitik zerschellt.

Nicht nur gab es zerwürfnisse in der Frage wie man mit der Exportindustrie umgehen soll und ob im Angesicht künftiger Produktivkrisen ein Lohnverzicht erforderlich ist oder wie sehr man überhaupt in die Wirtschaft eingreifen dürfe.

Auch kritisierten die Freidemokraten in der Vergangenheit wiederholt den Versuch der Bürgerpartei Lorestan zur Führungsmacht in Nordamerika zu machen.

Die Rolle des Völkerbundes wurde hier ebenso negativ gesehen.

Als es nun zu einer Veränderung des Strafrechtes kommen sollte, dass Korruption im Ausland genauso bestraft, als wäre sie im Inland geschehen traten die Freidemokraten aus der Regierung aus und diese verlor ihre Mehrheit.

Kurz darauf bildete sich unter der Führung von Alexander Gonzales eine neue parlamentarische Option. Die Front nationaler Einheit wurde gebildet.

Nicht nur die gesamten Parlamentarier der sozialistischen Fraktion traten ihr bei, auch die der reaktionären Rechten traten in die neue Front ein.

"Undogmatisch, unideologisch und nur am Wohl der Lorestaner und der lorestanischen Republik interessiert." so beschrieb Gonzales die Einheitsfront.

Es sei zu Ende mit der ideologischen Verbortheit der Vergangenheit, nur werde so Gonzales, "die Wahrheit gesprochen und nach Vernunft gehandelt" .
Kurz darauf erklärten viele Konservative ihren Austritt aus der Fraktion der Bürger und ihren EIntritt in die der Einheitsfront, sodass ohne die Fraktion der Sozialdemokraten und der Umweltfreunde im Kongress der neuen Länder die Einheitsfront eine absolute Mehrheit erzielen konnte und somit die Regierung bildete.

Unter Jubel wurde kurz darauf Gonzales in das Amt des Präsidenten berufen, man wartet nun auf sein Kabinett. Einige Entscheidungen jedoch traf die neue Regierung schon:

Korruption, auch im Ausland, ist strafbar.

Die Löhne in Lorestan haben jährlich um mindestens 1% zu steigen.

"Es kann und darf nicht sien, dass wir Korruption auch nur im Ansatz zulassen. GIbt es eine moralisch flexible Einstellung im Ausland, so überträgt sich diese auch sehr schnell auf das Inland. Und die Löhne lorestanischer Arbeiter müssen natürlich steigen! Und hierbei, seien wir ehrlich, ist ein Prozent grade mal ein Inflationsausgleich. Wenn die Unternehmer dies nicht in der Lage sind zu leisten, sind sie schlicht nur eins, unmoralische Parasiten."




+++ Armee fordert mehr Mittel - "Grenzverteidigung nicht gesichert." +++ Umweltfreunde werfen Gonzales kalten Putsch vor - "Referendum und Neuwahl unausweichlich" +++ Fangquoten verärgern Industriefischerei - beruhigen kleine Fischer +++ Gonzales unterstützt Fugger bei der Weltherrscherwahl: "Vernunft und Stärke das sind IDeale denen ich folgen kann." +++




---
RE: Pressemeldungen / Press Releases - Anton Fugger - 24.07.2017 20:58





Kultur: Operball feierlich eröffnet


Kurz vor der mit Spannung erwarteten Weltherrscherwahl ist jetzt der Opernball von Bluthan eröffnet worden. Vor dem Ball kommt der Rote Teppich: Vor den Augen von mehr als Tausend Schaulustigen erreichten die Stars und Sternchen am Abend das Opernhaus. Und viele Damen ließen es sich nicht nehmen, trotz niedriger Temperaturen schon einmal ihre Ballkleider zu präsentieren.

(Opernhaus in Augusta Vindelicorum)


Trotz unzähliger Auftritte auf dem Roten Teppich ist die Wahl des perfekten Kleides auch für die Promis immer wieder eine Herausforderung. Margot Fugger verbringt bereits im Vorfeld einige Zeit damit, in Lookbooks und auf Modenschauen nach der passenden Robe Ausschau zu halten. Auf dem Opernbll glänzte die First Lady in einem figurbetonten Traum in Blau.

(Präsident Fugger eröffnet mit Ehefrau Margot den Opernball)


Den Herren des Abends bereitete die Kleiderauswahl weniger Sorgen. Dafür machte ihnen der bevorstehende Tanz zu schaffen. Präsident Fugger klagte über Knieschmerzen, versuchte sich aber dennoch nicht vor dem großen Eröffnungstanz zu drücken.

(Festgemeinde im Opernhaus)
---
RE: Pressemeldungen / Press Releases - HUNDmiau - 24.07.2017 22:00

Dear Leaders, politicians, statesmen and friends,

the race to become world leader draws to it's end and it seems rather obvious that either Völkerbund with Anton Fugger or ANN with Iron Hills wins. And still, besides this factual truth, there are still those of you that vote for a third candidate, in hopes that he or she may still win! BUT NO, now the only choice is an alliance of nations around the globe that seeks to create genuine happiness among the world or an pseudo-democratic alliance build on corruption and lies! Do you really think, this small alliance is able to sustain happiness and peace, prosperity and safety around the world? NO! They will become either the lesser partner of an coalition that will ruin this world under infighting or they will become an playball for the entire world! They literally can't do anything besides give themselves illegitimate power to rule the world under an iron fist, and ruin it on the way. They empower themselves and piss off afterwards. This is the most important vote in our entire life, it will decide how this world and our live will be run afterwards. Do you want our future to be gouverned by an instable coalition or an insecure dictatorship without any actual power? And by voting for third candidates, you do exactly what they want you to do: Weaken our strong alliance of nations around the world. We are able to secure peace and prosperity, security and happiness for all, we can't only enrich ourselves as we are an group of patriotic nations around the world, we will always vote in favour of national souvereignity, as it is our most important idea that binds us all together and this will help every nation, be it big our small, strong or weak! FOR EVERY NATION DESERVES A PLACE UNDER THE SUN!
So, dear regents and presidents, it is up to you: Vote for noble third candidates who wish to genuinly help others, and you will weaken the only candidate that wants to do the same and has the potential to win this political war. By voting third, you vote for ANN! Vote Völkerbund! Vote for Freedom and genuin happiness around the world, for security and safety from imperialist ambitions by bigger alliances!


---
RE: Pressemeldungen / Press Releases - Anton Fugger - 25.07.2017 05:25





Weltherrscherwahl: Papst Pius IX empfiehlt Präsident Fugger


Sie sehen eine Wahlempfehlung des Vatikan:


---
RE: Pressemeldungen / Press Releases - wiloyee - 25.07.2017 17:15




Weltzustansbericht

Die Wahl der Weltregierung steht kurz vor der Tür. Und es kristallisieren sich zwei Kandidaten heraus.
Kandidaten in Alphabetischerordnung:

Anton Fugger
Anton Fugger versucht mit massivem Marketing seine Kandidatur als Vorsitzenden des Weltenrates durch zu setzten.
Wo für steht Anton Fugger aber? Was will er erreichen?
Wozu sammelt er Geld in seiner Allianzkasse? Die Allianz "Völkerbund" Zahlt so gut wie nichts aus!
Versucht er seinen Staat zu entschulden? Ja .. er ist auf dem Weg seinen Staat zu entschulden?
Wie sieht es Mit Rente und Wohlfahrt aus? Auch hier ist er auf einem Guten Weg. Man kann von der Wohlfahrt leben und den Rentnern geht es gut.
Militärmacht Bluthan? Blutan Investiert viel Geld in sein Militär. Nicht zuletzt durch die Anschaffung Neuer Kampfjets, und der Entwicklung von Raketen zeigt er das?
Wir können nicht erahnen was diese Wahlkompanie gekostet hat. Aber er überflutet uns Weltweit mit Plakaten und Anzeigen.

Blue Wizard
Versucht nicht durch Akressives Marketing diese Wahl zu gewinnen eher durch subtile Diplomatie.
Als Gründer seiner Allianz (Association of Neutral Nations (ANN)) hat er seinen Standpunkt klar gemacht.
Wozu sammelt er Geld in seiner Allianzkasse? Er unterstützt mit dem Geld seine Allianzmitglieder!
Versucht er seinen Staat zu entschulden? Nein hier ist noch etwas Handlungsbedarf.
Wie sieht es Mit Rente und Wohlfahrt aus? Die Rente und Wohlfahrt reicht zum Leben.
Militärmacht Iron Hilles? Iron Hills versucht eher durch die Verstärkung seiner Außengrenzen (Große Mauer) Sicherheit und Stärke zu erlangen.


---
RE: Pressemeldungen / Press Releases - Kaiserin Gloria - 25.07.2017 17:54


---
RE: Pressemeldungen / Press Releases - Blue Wizard - 25.07.2017 18:41



King Dain Responds to Election-Related Comments



His Royal Majesty, Dain II, King of the Iron Hills


NEW EREBOR - In a rare occurrence, King Dain actually spoke with reporters regarding the upcoming election for world leader. He began by praising President Wiloyee of Friesenland. "To tell you the truth, President Wiloyee's comments took me by surprise," the king explained. "Friesenland is not an official ally, a trade partner, or even a fellow African nation, so it was truly touching to receive what seemed to be such a heartfelt endorsement from President Wiloyee."

The king was also asked about Generalissimo Hundmiau's recent comments that were critical of the king's candidacy for world leader. "First and foremost, I do not understand why Mr. Hundmiau is so hostile towards me. Our governments have never been in conflict with each other, so the origins of his anger are a mystery to me. That said, Mr. Hundmiau is entitled to his opinion, and he if wants to support the candidacy of his ally, the Honorable Anton Fugger of Bluthan, then that is his business."


---
RE: Pressemeldungen / Press Releases - Alexei B.Miller - 25.07.2017 20:46


(Valery Golubev - Director of Finance and Budget)




Yuzhprom Group initiates fiscal and monetary reform programme



Yuzhnygrad

The Yuzhprom Group has begun to implement urgent economic reforms needed to produce stable growth. The Board of Directors will implement a stimulus program needed to restart economic growth and facilitate the growth of the consumer class. The Volkerbund specialist have pegged the reforms to the distribution of anti-debt funds. Yuzhprom Group is happy to accept the terms of the bailout program; the government will focus on the reduction of unemployment and improving conditions within the country.

The Directorate of Finance and Budget and the Directorate of Economic Development will deploy additional experts to the General Shareholders Meetings which will elect the companies Board of Directors. The Directorates will essentially work to convince the GSM attendees to maintain the current government so we can implement the much needed reforms. Popularity of the current administration is below 50% approval.


---
RE: Pressemeldungen / Press Releases - Alexei B.Miller - 26.07.2017 03:58



Invest Yuzhprom



Invest in the Southern Industrial Group - the world's largest corporation. Yuzhprom Group provides its neighbors and international partners with reliable sources of energy, high quality industrial products, and is the leading innovator of industrial achievements in South America. Our corporate state provides our international partners with the stable trading environment needed to realize profits in our rapidly developing market.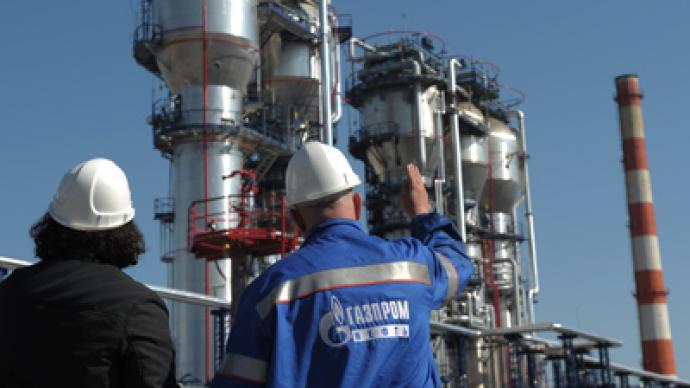 With the Southern Industrial Group as your strategic partner you can take part in exclusive investment opportunities such as the development of hydrocarbons in remote regions, infrastructure development, and advanced manufacturing development. These prospective opportunities are the perfect diversification needed in today's economy. The Yuzhprom Group is expected to clock high single digit growth in the next few years due to massive reforms being conducted.



Our prestigious universities produce world class candidates for employment domestic and abroad. Citizens are expected to take on the most challenging subjects and are rated to international standards. The development of an educated workforce is key for any interested international investor and developer. We are able to provide our own educated labor; all we need is your capital. Each and every year, the Yuzhprom Group is expected to grow is education and R&D budgets. These innovations also support industrial achievements in the country. As a strategic requirement to robust economy, the company places education in the highest priorities.



With growing capital comes growing opportunity. The largest Russian banks operate in the country such as heavyweight Sberbank. These institutions provide favorable loans to foreign partners who register and operate in the country with the minimal capital requirements. As Yuzhprom serves as the HQ for all Roz'Gas Union companies; investing into the Yuzhprom company COULD become a direct investment into your countries and companies as you gain eventual access to the Ros'Gaz capital markets.

Yuzhprom Bank encourages foreign banks to set up shop in the country; true while the country is currently under a fiscal and monetary reform program from Volkerbund the state still guarantees the liquidity of the banking system. We continue to back the capacity to carry out this process with the elimination of wasteful spending and the reduction of state debts with the assistance of Volkerbund. While the Yuzhprom Group controls many strategic economic sectors; the company has vowed to leave financial markets open to the world.



So why wait? Join us today!


---
RE: Pressemeldungen / Press Releases - Kaiserin Gloria - 26.07.2017 06:27


---
RE: Pressemeldungen / Press Releases - wiloyee - 26.07.2017 07:30



Dark Years arising


We are seeing that more countries are preparing for war. In the past there was 5 Nations that have the BOMB. In the mean while there are 18 Nations that are able to vanish the world.

But this is not the only Message there are still 7 Nations that are developing the BOMB

With the availability of Rockets more targets are available. More Nations be afraied that some one is dropping the BOMB. 8 Nations have already the rocket! 8 Other nations are developing the rockets.

But there are light on the horizon. The most nations aren't investing more of it's GDB in the military then 1990. But there are still 23 Nations left that investing more and more money in the army.

Be prepared what's will going on.


---
RE: Pressemeldungen / Press Releases - Ups500 - 26.07.2017 09:32


---
Mutual Defense Treaty zwischen AfdU und ANN geschlossen




Limaso - Der Außendiplomatischer Abgesandte der AfdU und rechtmäßiger König Kourions Carlos I gab soeben bekannt, dass zwischen der Allianz für die Umwelt und der Association of Neutral Nations (ANN) nun ein Mutual Defense Treaty bestehe. "Dieser Vertrag garantiert uns Frieden und Stabilität. Ich bin sehr stolz darauf, dass unsere diplomatischen Bemühungen durch dieses Stück Geschichte belohnt werden!"

Der Wortlaut des Vertrages im Detail:



Mutual Defense Treaty



Each Party recognizes that an armed attack directed against the territories of either of the Parties would be dangerous to its own peace and safety and declares that it would act to meet the common danger.
The Parties undertake to refrain from any interference whatsoever in each other's internal affairs. They will settle any dispute between themselves in a peaceful way.
The Parties, through their Foreign Ministers or their deputies, will consult together from time to time regarding the implementation of this Treaty. They will also disclose all other agreements with any other association, international institution or country.
This Treaty shall be ratified by the Association of Neutral Nations (ANN) and the AfdU (Alliance for environment) in accordance with their respective constitutional processes and will come into force when instruments of ratification thereof have been exchanged.
This Treaty shall remain in force indefinitely. Either Party may terminate it two years after notice has been given to the other Party.

---
RE: Pressemeldungen / Press Releases - Alexei B.Miller - 27.07.2017 03:25




(Elena Vasilyeva - Director of External Relations)




Yuzhpromgrup proposes South America Free Trade


Yuzhygrad

Yuzhpromgrup moves to establish a South American Free Trade Area. The Free Trade Area will promote the free movement of good and capital throughout the continent in order to facilitate the growth of prospective industries and the consolidation of economic base in each country. The Yuzhprom Group Directorate of External Relations would be the first to announce all countries in South America Visa and Duty Free Travel and Trade within our borders. The Trade Area would serve to unify the regions economic relationship with the rest of the world irrespective of alliance affiliations or not. While this would a goal to boost our economies to better compete with the other continents; it is not at all a political move.

South American states are still largely non-aligned and will need to cooperate in at least minimal ways to eliminate duplication of efforts to achieve the same result. The Trade Area would not seek to replace or usurp any political affiliations and merely serves as a practical economic tool. The economic actions of other countries or regions against a country or regions of the continent can and will effect other states. The Directorate is working hard signing agreements with other continental states to implement the agreement. South America WILL become the best continent for business and innovation.

Highest Regards,
Elena Vasilyeva
Director of External Relations
OAO Yuzhpromgrup


---
RE: Pressemeldungen / Press Releases - Burkean - 27.07.2017 04:13



Choseon demands accountability for nuclear strikes






Chang Doo San
Choseon Department of State
LDSS Liason Disivion

It has come to our attention that the nation of Siberia has conducted an unprovoked tactical nuclear strike against the now-failed neutral state of Myrrule. No preliminary communication with Choseon or LDSS leadership was made by authorities of the Siberian armes forces.

Anecdotal evidence suggests that this was an over-ambitious strike against terrorist elements, or possibly target practice against what was believed to be an uninhabited area of Siberia by novice missile command officials.

Nevertheless, We wish to state emphatically and unambiguously that we do not support the initiation of force against peaceful nations. Our delegation has requested a full account from Siberian leadership be presented to the global community, and an action plan of reparation be established for refugees and survivors.


---
RE: Pressemeldungen / Press Releases - Anton Fugger - 27.07.2017 06:00


Dain II von Iron Hills neuer Weltherrscher


Der bluthanische Präsident Anton Fugger gratuliert Seiner Majestät, König Dain II, zur gewonnen Weltherrscherwahl. In einem sehr engen Rennen setzte sich letzlich der Monarch gegen den Kandidaten des Völkerbundes durch. Er freue sich darauf, so der Präsident gegenüber dieser Zeitung, König Dain bei einem persönlichen Treffen in Bluthan willkommen zu heißen, um die Beziehungen zwischen beiden Bündnissen zu stärken. Insbesondere wird sich der neue Weltherrscher aber auch an seinem Umgang mit den Krisen der Welt messen lassen müssen.


---
RE: Pressemeldungen / Press Releases - Blue Wizard - 27.07.2017 18:24



World Leader Dain Condemns Siberia, Announces Visit to Bluthan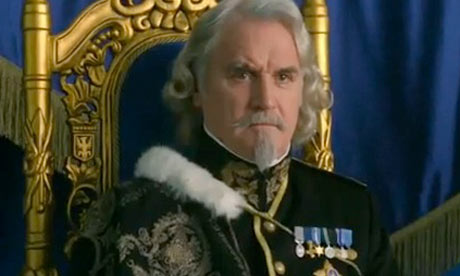 World Leader Dain Ironfoot II


NEW EREBOR - The Iron Hills's own King Dain II has officially been sworn in as the next World Leader of Seoul. In the minutes immediately following the ceremony, he was informed of Siberia's dastardly nuclear strike against the now defunct nation of Myrrule.

"I speak on behalf of the civilized world when I say that Siberia's reckless use of its atomic arsenal is totally unacceptable," Dain declared. "As such, I call upon all nations to enact diplomatic sanctions against Siberia until its government disarms its nuclear weapons capabilities. Failure to comply with the will of the international community could result in commercial sanctions as well as the possibility of military action."

The new world leader also announced that his first official visit will be to Bluthan, the home nation of rival candidate Anton Fugger. "The Honorable Mr. Fugger generously invited me to Augusta Vindelicorum, and I gladly accept," he explained. "It is my hope that Mr. Fugger will work with my office to ensure peace and prosperity for the people of Seoul."


---
RE: Pressemeldungen / Press Releases - Alexei B.Miller - 27.07.2017 19:56


(Elena Vasilyeva - Director of External Relations)





Yuzhprom Group urges international community to implement patience



Yuzhnygrad

The Directorate of External Relations encourages international colleagues to use patience when dealing with the Siberian nuclear impact on its neighbor. While the impact does trigger alarm; we at the Yuzhpromgrup call for an investigation of the 'incident'. For all we know, the country could have been testing the weapon and had received permission from the defunct states authorities to conduct the test.

Analysis does show that the strike did occur in a remote military testing area. As a fellow Russian state we are forbidden from implementing diplomatic or economic penalties against the state without hard proof of a crime. Yuzhpromgrup would be happy to host diplomatic platform needed to resolve this issue. And we will take representation of Siberian interest in other countries as the countries protecting diplomatic power. If any investigation yields that this was indeed an intentional attack; the Yuzhprom Group will formulate its response to the crime only at that moment. There is no data to suggest this was a hostile act; as a strike of the territories capital would easily within reach. A team of international experts should deploy to this region to gather facts; and the Siberian government must produce a statement on these actions.

Best Regards,
Elena Vasilyeva
Director of External Relations
OAO Yuzhpromgrup


---
RE: Pressemeldungen / Press Releases - Jake993 - 28.07.2017 00:37

The Great Leader of Siberia has released the following statement to the nation and has approved the statement to be released to the international community:

The so called "Atomic attack" took place on a poor failed nation. I cannot stress this enough it was a Atomic test not an attack Siberia will offer to take as many refuges as needed. The test however was extremely successful. This is more motivation to further our weapon capability. We also invite the newly elected world leader to Siberia to visit our nation and survey our nuclear lunch sites and storage. May Siberia and her people stay strong and prosper.


---
RE: Pressemeldungen / Press Releases - Burkean - 28.07.2017 04:45



PM Kim Ji-Hyun urges Siberian leadership to disarm or quit Democratic Alliance






HAMYUNG, CHOSEON

Speaking to international reporters after the annual Council of International Affairs luncheon, Ms. Kim had stern words for her Siberian counterparts.



As our classic poet Maozi wrote "seek truth, find freedom".

To refer to the launch of a nuclear weapon at another nation as a successful test is to refer to another people as a test subject. We find this indifferent attitude to be abhorrent to our ideals of peaceful tolerance.

We urge Siberia to begin a nuclear disarmament program, verified by international observers, at the earliest opportunity. This will the only acceptable beginning to rapprochement with Choseon and LDSS allies.


Ms. Kim was asked by reporters how she could be sure this was not some secret arrangement between Myrruleguese and Siberian leadership to test a nuclear weapon.



We have it on good authority that this attack was as much a surprise to Myrrule as it was to LDSS and Choseon. Futhermore, any leadership that would sacrifice their own populace, young men in uniform, and environment to "test a device" are not benevolent rulers. The people would be right to resist such corrupt thugs, should they ever exist, by democratic means or otherwise.


Lady Kim expressed hope for a resolution that would lead to a greater peace in Seoul



We applaud the international community for their courage and restraint in responding to Siberia. We hope that despite the tragedy and lives lost will not be in vain. We pray for greater communication among the nations of Seoul to prevent escalation should such an incident occur again. We urge the World Leader to form an organ to respond to surprise attacks with dialogue, to avert further escalation.

May Peace prevail on Seoul




---
RE: Pressemeldungen / Press Releases - Torgai - 29.07.2017 02:23




Alexander Gonzales kritisiert LDSS und Siberia - Alexander Gonzales criticizes LDSS and Siberia ( translation under this text )
"Schändliche Aktionen, schändlicher Regierungen. Dieser Atomangriff widerspricht allen Ansprüchen an eine moderne und zivilisierte Welt.

Immer wieder war vom Finanzminister der LDSS Wilooyee Kritik am Völkerbund zu vernehmen. Man warf uns vor wir würden unser Geld in die Rüstung stecken.

Und offenbar ist das ja auch nur richtig! Wenn die LDSS solche Bedrohungen wie Siberia züchtet!

Lorestan, das ist kein Geheimnis, hat seine Zweitschlagsfertigkeit ausgebaut damit niemand einfach so einen Nuklearangriff durchführen kann, ohne eine Reaktion zu erfahren.

Wir wurden auch dafür kritisiert, dass wir im Völkerbund Geld horten, statt unsere Mitglieder zu unterstützen. Das ist schlicht nicht wahr.

Wir sind vorsichtig. Denn wer aufgepasst hat, der weiß ,dass ich als Finanzminister des Völkerbundes, ein Notfallprogramm zur Rettung der Yuzhpromgrup aufgestellt habe.

Zusätzlich erhalten Trizonasien und Dutschland eine Entschuldungshilfe vom Völkerbund. Warum? Nun nicht einfach so. Sondern weil sie mindestens strukturell ausgeglichene Haushalte haben. Wir sorgen also dafür, dass die Finanzparasiten nicht weiter die Völker dieser Länder ausbeuten können und wir machen bei diesen Staaten Finanzen frei um etwas für ihre Volkswirtschaften oder Sozialleistungen zu tun!

Wir sind nicht so blind und schmeissen das Geld schlicht zum Fenster raus. Sehen wir uns doch LDSS und Siberia einmal an:

Bis vor wenigen Monaten zahlte das Bündnis LDSS insgesamt 99 Milliarden Rub an Siberia aus. Dies ist MEHR als genug um ein eigenes Atomprogramm aufzubauen.

Diese Bomben also, die eine unschuldige Nation von der Welt getilgt haben und ein ganzes Gebiet in Anarchie und Chaos gestürzt haben wurden von LDSS bezahlt!

Hier ist also eine Kritik am Völkerbund mehr als unangebracht!

Zu guter letzt fordere ich den Weltherrscher auf zu handeln! Noch immer ist keine weltweite Sicherheitsinfrastruktur intakt. Mit einem Weltherrscher aus dem Völkerbund wäre dies bereits der Fall!

Wir fordern den Weltherrscher auf unverzüglich die internationale Kooperation mit dem Völkerbund zu verstärken und gemeinsam ein System kollektiver Sicherheit aufzubauen!"

---
"Shameful actions of disgraceful governments. This nuclear attack is going against all values of the modern and civilized world.

Again and again the secretary of finance, Wilooyee, criticized the Völkerbund. He said we would spend our money on military.

And as the see now, it is just necessary, when LDSS raises such dangers like Siberia.

Of course Lorestan raised its capabilities of an second strike in front of an danger like this! So nobody can engage us with nuclear weapons without being hit, too.

Völkerbund was criticized for not investing money in the memberstates. This ist just wrong! We are way more cautious than LDSS.

Cause if you have looked on the details, you would have seen that since i am secretary of finance in the Völkerbund i granted an emergency bailout for Yuzhpromgrup.

And we are helping Trizonasien and Dutschland to fight debt. Why are wie doing this? Because they are having at least a structural balanced budget.

The Völkerbund is working against the financial parasites we are making financial options free for those nations to invest in their economies or in social welfare!

We are not blind and are not wasting money on every random state! We should look on the relationship betweend LDSS and Siberia:

Since the very begin of the world until some months ago LDSS was paying Siberia other 99 Billion Rub, which is more than enough to produce own nuclear weapons!

The bombs that were dropped on an innocent nation and through them in anarchy and utter chaos were finance by the LDSS.

So any criticism on the Völkerbund is obsolete!

World leader now has to act! We need a system of global collective security for the world, as it already would be intact with a Völkerbund World leader.

We want the World Leader and LDSS to act and cooperate with the Völkerbund to enact this System of Security and Stability!"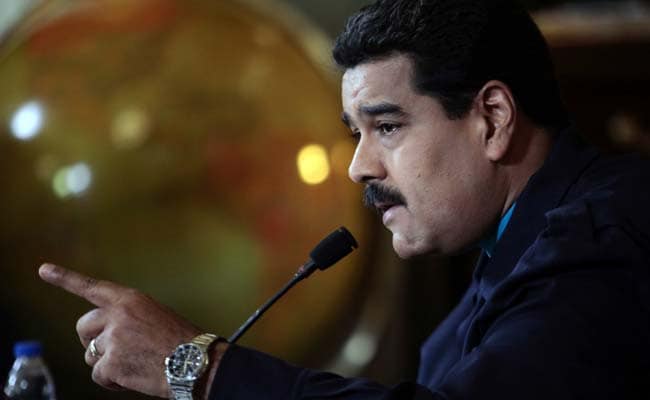 Außenminister Heinrich von Felsgrad

Gonzales stellt Kabinett vor!



Der neue Präsident der freien Republick Lorestan stellte sein Kabinett vor.

Unter anderem wurde Heinrich von Felsgrad Außenminister. Der neue Außenminister hat eine Karriere beim Militär hinter sich. Während der Sezessionskriege kämpfte er in einer Miliz der Volksverteidigungseinheiten um die Unabhängigkeit Lorestans.

Nun soll er die internationale Situation Lorestans verbessern. Abkommen schliessen, die Position im Völkerbund verbessern und die Situation in Nordamerika stabilisieren.

"Eine stabile Region ist die Vorraussetzung für Sicherheit, Wohlstand und Fortschritt. Ohne Stabilität und Sicherheit gibt es auch keine Entwicklung für die Staaten der Region."

Besonders aber auch die Position im Völerbund wurde in seiner Position besonders herausgehoben, nun wo der Präsident Gonzales Finanzminister des Völkerbundes ist, wird das Bündnis von großer Relevanz auch für Politik in Lorestan sein.

"Wir sind die größten Zahler und Unterstützer der Mitglieder im Vökerbund...somit müssen wir auch sehen, dass wir vom Völkerbund profitieren. Dies kann durch eine starke Sicherheitsinfrastruktur erreicht werden und die Schaffung einer starken Gemeinschaft."

Verteidigungsminister der freien Republik wurde derweil General Georg Wallstein. Er gilt als ein harter Hund der Einheitsfront und gilt als ein Verfechter militärischer Stärke und einer interventionistischen Politik.

"Mit mir werden solche Anschläge auf eine friedliche Weltordnung wie geschehen durch Siberia nicht unbeantwortet bleiben!





Freunde in Nöten - Bailout Programm für Yuzhpromgrup


Alexander Gonzales vekründete eine Rettungsaktion für die Bündnisfreunde der Yuzhpromgrup. Jedes Quartal erhält die verbündete Regierung nun 25 Milliarden Rubble um ihren Haushalt zu konsolidieren.

Gleichzeitig jedoch wurde der Regierung zur Auflage gemacht eine Wirtschaftsberatung aus Lorestan anzunehmen. Mit Beginn des Rettungsprogrammes flogen Wirtschaftsexperten der Regierung und der größten Wirtschaftskonzerne Lorestans in das Land um sie zu beraten und ihnen einen neuen Wirtschaftskurs zu geben.

Wenige Monate nach dem Wandel können bereits erste Erfolge erzielt werden. Die Wirtschaft hat sich von Rezession und Depression befreit und wächst endlich wieder ordentlich.

Gerüchten zufolge sind die Eingriffe in den Haushalt und die Regierung, besonders die Wirtschaft der Yuzhpromgrup sehr harsch, aber effizient.

"Wer gerettet werden will, muss die Bedingungen des Retters erfüllen."
so Außenminister Heinrich von Felsgrad


---
RE: Pressemeldungen / Press Releases - Alexei B.Miller - 29.07.2017 02:39


(Sergey Khomyakov - Director of Corporate Security)




Yuzhprom to increase patrols of rain forest region



Yuzhnygrad

The Board of Directors have approved the appropriations bill from the Corporate Duma to redirect security funds towards the maintenance of security in the rain forest region of the country. Yuzhprom Group which contains literally the lungs of the world; is under assault from illegal loggers. The company has completely banned logging in the rain forest without replacing felled trees with newly planted trees.

The Corporate Security Service is implementing new monitor measures to ensure that regions will be protected even at night time from this illegal activity. The service will implement drone monitoring and will deploy patrols and remote posts to conduct armed scientific surveys in the forest. Ecologically friendly monitoring infrastructure will be deployed in the forest and monitored by A.I. systems designed to alert human managers to potential illegal activities. Security will then deploy the appropriate amount of force to counter and arrest the poachers and loggers.

These efforts are being used to reduce the declining environmental conditions in the country. The Corporate Duma Speaker has stated the chamber will increase environmental spending every year to increase the health and protection of the rain forest. Eventually the Directorate of Environment and Natural Resources Management will take security maintenance of the rain forest. The government owes it to citizens of Yuzhprom and the world a healthy environment and a credible contribution to resist global warming.

Regarding our positions on international security; Yuzhygrad supports the international system sponsored by the alliance Volkerbund. Regionally and continental speaking; Yuzhprom has a foreign policy with economic interest at its core. Therefore our security policy at all levels looks to protect economic interest and the political integrity of the state. This includes presenting a credible deterrent to international pariahs and maintaining adequate diplomatic relations with neighbors. The Directorate of Security is currently working to sponsor a continent wide security exercise. The exercise will merely train for terrorist activities in metro and jungle regions. These exercises protect the economic stability of states; and maintain their attractiveness to investors.

Best Regards,
Sergey Khomyakov
Director of Corporate Security
JSC Yuzhpromgrup


---
RE: Pressemeldungen / Press Releases - Burkean - 29.07.2017 03:21



LDSS elects to suspend Siberia






Head representatives of LDSS nations have voted to suspend membership indefinitely to the nation of Siberia, with only one dissenting vote. This comes after the Siberian delegation's conveyance of a message of flat refusal to the demands of allies and the greater international community to disarm their nuclear arsenal.

Member nations are compelled to remove all military attaches, advisers and personnel from Siberia. Exports of arms, munitions, radioactive material and dual-use items are to be prohibited. Imports from Siberia that directly benefit the military regime are to be ceased.

LDSS is hopeful that Siberia reconsider their nuclear program, especially their statement that they would "conduct more tests, this was only the first". Membership and revocation of sanctions are contingent upon a verifiable disarmament.


---
RE: Pressemeldungen / Press Releases - Alexei B.Miller - 29.07.2017 03:42


(Elena Vasilyeva - Director of External Relations)




Yuzhpromgrup urges LDSS to reconsider its measures, stands ready to replace goods



Yuzhnygrad

The Yuzhprom Group Management Committee expresses its regret that the LDSS has chosen to expel Siberia due to accusations which have no basis and violates the right of Siberia to conclude agreements with other sovereign governments. The Yuzhprom Group stands in solidarity with the Government of Siberia and seeks to ease the sanctions burden on Siberian by placing quality Yuzhprom products in Siberian markets.

With the exception of defense products; the depreciating ruble will make the high quality Yuzhprom goods more affordable to Siberia. We will seek to eliminate trade duties between our countries immediately. The Directorate of External Relations will also formally sponsor Siberian ascension to Volkerbund. Nonetheless we will not sponsor membership until Siberia has given legal guarantees to refrain from deploying it's nuclear forces except for when attacked first.

The Yuzhpromgrup would also be happy to allow Siberian exports the opportunity to earn revenues with the marketing its its goods within our country. We encourage enterprises to set offices in our territory which will allow your goods to trade duty free with the remainder of the Volkerbund. Naturally profits earned in Yuzhprom territory we require at least 10% be reinvested into the country. The DER and DED will lead delegations to your territory to sign these agreements.

Best Regards,
Elena Vasilyeva
Director of External Relations
JSC Yuzhpromgrup


---
RE: Pressemeldungen / Press Releases - Jake993 - 30.07.2017 05:39

The Great Leader of Siberia held a no video press conference earlier today outside the Presidential House today;

State reporter;

Are you and the government of this nation willing to except the set up of a international security canonical to keep check on our nuclear weapon's?

Great Leader;

Yes but not just our nuclear weapons but every nations. I would also go a few steps further saying Siberia would pay up to 50 billion in reparation money to a international conical where each nation has a delegation representing them. The money could be used to relocate people to new homes and set them up in a new life.

State reporter;

Dose your invitation still stand to the newly elected leader whom got the vote of the Siberian delegation?

Great Leader;

Yes I would also like to invite all world leaders and there people to come to Siberia they will be welcomed with open arms.

May Siberia and her people stay strong and prosper.


---
RE: Pressemeldungen / Press Releases - wiloyee - 30.07.2017 13:08




Veröffentlichung der Finanztransaktionen zwischen LDSS und Siberia


Die vorwürfe des ehrenwerten Finanzministers des Völkerbundes, Alexander Gonzales, hat zu heftigen Diskussionen innerhalb des Finanzministeriums von LDSS geführt. Diese Diskussionen haben das geführt, dass das Finanzministerium von LDSS einige Interna der Finanztransaktionen zwischen LDSS und Siberia veröffentlicht.

Es ist richtig, dass die LDSS innerhalb von knapp 4 Jahren Siberia 99 Mrd. Rub ausgezahlt hat.
Diese Werte sind in unseren Wirtschaftsbericht für jeden einsehbar. Sobald uns diese schändliche Tat uns zu Ohren gekommen ist, wurden jegliche Zahlungen an Siberia eingestellt.

Es ist zu klären, welches Förderprogramm hat Siberia wie viel Geld ausgezahlt?

Jedes Mitglied von LDSS hat das recht, solange es verschuldet ist, seinen Beitragsatz zurück erstatten zu bekommen.
Siberia hat dieses Recht in Anspruch genommen und hat daher seine Einzahlungen zurück erstattet bekommen.
Siberia hat aus dem Rückerstattungsfont 48 Mrd. Rub erhalten. So bleiben noch 51 Mrd. Rub die durch andere Fonts abgedeckt wurden.
Jedes Bündnismitglied hat das Recht auf Hilfe bei der Entschuldung. Diese Hilfe sind an Bedingungen geknüpft.
Siberia hat diese Bedingungen seit dem Frühjahr 1997 erfüllt. Aus dem Schuldentilgungsfonds wurden ihm 43 Mrd. Rud. Überwiesen.
Die Restlichen 8 Mrd Rud wurden im Rahmen des internationalen Bildungsaustausches überwiesen.


Die LDSS hat in dem fraglichen Zeitraum, Herbst 1995 -- Sommer 1999, insgesamt 2.097 Mrd. $ ausgezahlt. Davon hat Siberia 4,72 % erhalten und stand damit auf Platz 6. der Empfängerstaaten. Bei diesen Daten dürfen wir aber nicht außer Acht lassen das Siberia der 5. größte Einzahler war.

Ein Vorwurf darf sich der Vorstand von LDSS aber doch machen. Es hätte uns auffallen müssen wie hoch der Militär-Etat von Siberia war. Siberia hat den höchsten Militär-Etat von ganz Seoul. Da der Militär-Etat bei Schwellenländern immer etwas höher ist, ist dies nicht aufgefallen.


---
RE: Pressemeldungen / Press Releases - cloudsky01 - 31.07.2017 05:25

EDIT: Moved to the thread "Seoul Security Council"


---
RE: Pressemeldungen / Press Releases - Alexei B.Miller - 31.07.2017 16:49


(Andrey Kruglov - Director of International Commerce)




Yuzhprom concludes duet of major trade deals



Yuzhnygrad

The Yuzhprom Group is proud to announce the conclusion of two international trade deals. The Directorate of International Commerce has successfully negotiated the export of high grade industrial goods to Nowarei and has has agreed to purchase bulk volumes of resources for company use. The Directorate has also cleared Nowarei resources for use in private Yuzhprom markets citing the high quality grade of the materials. The Directorate of International Commerce must mention that the two countries are in further talks to discuss a multi-billion ruble investment of Nowarei into the Yuzhprom Group. The investment to the tone of tens of billions would grant Nowarei a seat in the Unicameral Corporate Duma if the deal goes through.

Equally promising is the conclusion of the free trade agreement with the fraternal Siberian state. The two countries discussed the possibility of free trade during the now settled Siberian nuclear incident. As two Russian peoples; we decided to unite our economic capacities to pursuit of mutual peaceful development. Trade duties between the two countries have been immediately abolished. Yuzhprom sea freighters and rail lines now deliver consumer and industrial goods to Siberian shelves as Siberian goods, people, and capital pour into the burgeoning Yuzhprom market seeking new opportunity in the worlds largest and fastest growing corporation.

The investment deals show the attractiveness of the Yuzhprom Group. The company maintains leading indexes which quantify the ability of the Group to produce returns on investments. With rocketing education, R&D, investment, and infrastructure climates we truly possess South America's most competitive market economy. The YPEX has grown over 75% since the introduction of economic reforms; investors have poured billions into capital markets each and every year. The Directorate of International Commerce is here to lead this company into the forefront of globalism.


---
RE: Pressemeldungen / Press Releases - Alexei B.Miller - 03.08.2017 01:50


(Valery Golubev - Director of Finance and Budget)




Volkerbund bailout program yields massive success



Yuzhnygrad

The Directorate of Finance and Budget is pleased to announce that the company is on its way to resolving its financial issues. The Directorate with the massive assistance of the Volkerbund Finance Ministry has slashed debts from 100% of GDP to less than 40% of GDP. The country through fiscal reforms have been able to reduce the structural budget deficit from over 10 billion to now 300 million rubles. The Directorate expects continued economic growth will expand the tax revenues large enough to wipe out the deficit without altering the tax situation in the country.

Going forward the successful marketing program implemented by the Directorate of International Commerce has drawn billions of new investment capital into the country. The executive measures peformed have also reinforced the companies stock price growing from 253 rubles a share to 1,600 rubles a share. The Yuzhprom Group continues its corporate march towards progress and improvement. This would have been impossible without the funds and specialist from Volkerbund. We encourage prospective countries to seriously considering joining Volkerbund to ensure your nations development needs will be highly prioritized and implemented. Volkerbund is the only alliance with the resources to support your national development.

Sincerely,
Valery Golubev
Director of Finance and Budget
JSC Yuzhpromgrup


---
RE: Pressemeldungen / Press Releases - cloudsky01 - 04.08.2017 01:23



Oganda "Furious" Over Botched Sera Intervention



A stern-faced President Okonkwo vowed that Oganda would not give up pursuing its objectives in the region.



President Okonkwo of Oganda was reportedly "furious" after the country failed to carry out the liberation of the Seran people. The president expressed outrage over Kurdistan's decision to deploy troops to defend the despotic Seran government, stating that the ANN had "humiliated" Oganda despite assurances the alliances would not get involved in the conflict.

The Ogandan government has seen drastic drops in government approval ratings and international reputation as a result of the hugely expensive failure, with government debt levels doubling over the past two quarters.

President Okonkwo has admitted that the withdrawal from Sera represented a significant setback for the country, but has vowed that Oganda will continue to pursue its interests in the region once the military has regrouped and the political situation in Oganda has stabilised.

Oganda is now reportedly considering the possibility of joining one of the major alliances to prevent further diplomatic failures and to help support the developing nation's economy in the wake of the crisis.


---
RE: Pressemeldungen / Press Releases - Blue Wizard - 04.08.2017 05:10



World Leader Dain Publicly Affirms Support for Oganda, Privately Fumes Over Failure to Secure Support for Security Council


NEW EREBOR - In response to the escalated war in Africa, World Leader Dain Ironfoot II's office has issued a statement in which the world leader affirms his support for the Ogandan government's humanitarian intervention in Sera. The statement read, in part, "It is clear that the regime in Sera has neither the resources nor the inclination to look after its own citizens. As such, this office strongly supports the Ogandan government's efforts to stabilize the ever-worsening situation in Sera."

The world leader, who had returned to his native Iron Hills for budget negotiations with the National Legislature, is reportedly fuming over his failure to secure support for an international security council. Staffers close to the world leader, who asked for anonymity, report that Dain went on a lengthy rant in which he complained that a functioning security council could have prevented the current crisis in Africa by establishing internationally-accepted guidelines regulating humanitarian interventions.


---
RE: Pressemeldungen / Press Releases - Alexei B.Miller - 05.08.2017 17:34


(Elena Vasilyeva - Director of External Relations)




Yuzhpromgrup tenders Ogandan economic cooperation; Yuzhprom secures roles as most prominent post-communistic state



Yuzhnygrad

The Directorate of External Relations espouses the JSC Yuzhprom Group's readiness the perform closer economic cooperation with the Ogandan authorities. Our country has a first hand experience at realizing economic development in the face of prevailing fiscal negatives. Naturally this could have only been done with the backing of the powerful alliance Volkerbund. Our Directorate of International Commerce is prepared to send a delegation to your country as soon as your authorities allow it.

The company is also proud to see that has achieve the fortune of being considered the most prominent post-communistic state. Rival Shen has a slightly larger GDP but when weighted against its massive debts; the Yuzhprom Group actually has more equity, higher budgetary prospects, and higher growth potential. This is largely due to the state [corporate authorities] limiting the business scope of the state to the strategic sectors of the economy and allowing private enterprise to flourish elsewhere. The Directorates of External Relations and International Commerce work hand in hand to bring more opportunities to states exclusive business interest but private companies and individuals. This has led to the boom of EXIM and investment in the country. The Board of Directors and the Management Committee are constantly looking for ways to enhance efficiency and increase nationwide competitiveness in industries.

Best Regards,
Elena Vasilyeva
Director of External Relations
JSC Yuzhpromgrup


---
RE: Pressemeldungen / Press Releases - Alexei B.Miller - 07.08.2017 00:12


(Sergey Khomyakov - Director of National Defense)

Directorate of National Defense: Eurasian Defense Spending explodes



Yuzhnygrad

The Yuzhprom Directorate of National Defense has completed its regional defense review of the entire Eurasian region. The Directorate has concluded that questionable national ambitions significantly skew defense budgets and policies in the region. The Directorate has reason to believe that some states in the region amass larger defense budgets in order to fulfill some plans for the future. The Directorate has called for Volkerbund states in the region to increase their defense spending to counter the intentions of the some countries in the region. It's clear countries are taking advantage of the lull in international diplomacy and militarizing to secure advantage over other nations. As peaceful landlocked trading nation; we fear no direct threat. However as a small industrial and commerce dependent nation; war has direct and immediate impacts on our economy. For this reason; the Yuzhprom Group has no need to respond in methods other than asymmetrical to deter these worrying trends such increasing economic ties with countries outside Eurasia.

While the Directorate cannot release its full report to the public domain; the Ambassador to Volkerbund has been empowered to disclose its findings to the Volkerbund Ministry of Defense. The Directorate of External Relations will conduct meetings with the relevant states in the region; as well as the World Leader to counter the intentions of questionable states. The Yuzhprom Group intends to encourage equitable security balance in the region to deter aggression and so that trade and commerce will continue unabridged. The Department of Military and Technical Relations is prepared to begin talks on when countries can receive advance defense products from Yuzhoboronexport or the Southern Defense Exports Concern. Corporate Intelligence Services will continue to monitor the region and recommend counteractions to allies and largest trade partners in the region. We will also begin closer defense cooperation in South America through the expansion of the South America Trade Area; to the South America Trade and Security Organization.

Highest Regards,
Sergey Khomyakov
Director of National Defense
JSC Yuzhpromgrup


---
RE: Pressemeldungen / Press Releases - cloudsky01 - 07.08.2017 09:44



Sera Celebrates Overthrow of Old Regime



Serans celebrate the joint Ogandan-Kurd-Iron Hills victory against the despotic Old Regime


Cheering crowds greeted the Ogandan-led coalition forces as they entered the capital of Sera to officially remove the corrupt President and his regime from power in the country.

A new, transitional government, comprised of prominent Serans, and overseen by an Ogandan advisory committee, now governs the Seran region on behalf of the Ogandan government.

The regime change marks the beginning of a bright new future for Sera, with efforts being made immediately to provide aid to the people most in need of food and medical attention in the aftermath of the fighting.

Sera will be governmed based on the "Okonkwo Plan" implemented in Oganda, which has delivered strong economic and developmental results in just a short time.

The victory has gone a long way to improving the reputation of the Ogandan government, and renewing confidence in its ability to conduct diplomacy and manage the country.


---
RE: Pressemeldungen / Press Releases - Blue Wizard - 12.08.2017 05:11



Dain Withdraws Consideration of Security Council; Calls to Order Powerful General Assembly


NEW EREBOR - Frustrated by the lack of popular support for the proposed Security Council during his first term, newly-reelected world leader Dain Ironfoot vowed that he would not allow the same thing to plague his second term. In a decivise move, he withdrew consideration of the Security Council and called to order the General Assembly.

Unlike the Security Council, which was panned by critics as "overly top-down" and "anti-state sovereignty," the General Assembly is extraordinarily democratic. Every national government is represented and has one (1) vote, and resolutions only require a majority vote to be enacted.

According to anonymous sources, some national governments are already rushing to draft resolutions, ranging from environmental protection to humanitarian military operations.


---
RE: Pressemeldungen / Press Releases - Blue Wizard - 13.08.2017 21:33



Dain Declares State of Emergency in Twenty-Two Nations


NEW EREBOR - After an extensive international security review, World Leader Dain Ironfoot II declared that official states of emergency currently exist in a staggering twenty-two (22) nations.

"From the Western Hemisphere to the jungles of Southeast Asia, millions of human beings are suffering from the neglectful governance of aloof leaders," Dain explained. "These nations include the American states of Karkland, Transnistrien, Ceronia, Mainstream, AAA, and Portugal 2; the Greater European states of DeusPatriae, DeutschesReich, Serenia, and Dapu; the African states of Helvetico, Atlantica, Volakia, Spessart, and Muan; the Middle Eastern states of Quatsch, Seaview, Madison Spenceri, and Differenzia; and the Asian states of Sakana, Elisistan, and Draahkonia."

"As part of this declaration," he continued, "I also recommend that regional power blocs slove these crisis. To that end, I believe that the fates of Karkand, Transnistrien, Ceronia, Mainstream, AAA, and Portugal 2 should be left to

Volkerbund

; the fates of Quatsch, Seaview, Madison Spenceri, Differenzia, Sakana, Elisistan, and Draahkonia should be left to

LDSS

; the fates of Helvetico, Atlantica, Volakia, Spessart, and Muan should be left to

ANN

; and the fates of DeusPatriae, DeutschesReich, Serenia, and Dapu should be left to

Principala

."

"Even though these are only suggestions," Dain concluded, "I will hold emergency votes on interventions if the leadership of the aforementioned alliances contact my office with intervention proposals."


---
RE: Pressemeldungen / Press Releases - Alexei B.Miller - 14.08.2017 16:21

Greetings,

The Yuzhprom Security Forces will prepare measures needed to facilitate the humanitarian intervention into nearby state. The cost to the state is expected to be quite considerable however the need to stabilize continental politics and markets justify the cost. Furthermore access to the sea will be key to driving down the cost of imported and export goods. The Yuzhprom Directorate of External Relations will apply for authorization from the Volkerbund alliance.

Regards,
Directorate of External Relations
JSC Yuzhpromgrup


---
RE: Pressemeldungen / Press Releases - General Mangi - 14.08.2017 17:04



Official Press Release from the Office of General Mangi


World Leader Dain has proved himself to be a man who truly cares for our shared planet of Seoul. A great man makes hard decisions when they are needed most and it is our sincere belief that Dain's recent proclamation will be seen as the saving grace for the world's neglected populations.

Mangarzian is preparing its armed forces to bring back these neglected nations from the brink and into a world of possibilities. We encourage the great alliances of Seoul to also heed the requests and suggestions of our great World Leader, and to bring further order to our great planet.

As far as I see it, Dain has my vote in perpetuity.


---
RE: Pressemeldungen / Press Releases - Anton Fugger - 15.08.2017 20:26


"Ich bin nicht überzeugt!" - Präsident stimmt gegen Resolution 002 und 003
(Präsident Fugger)



Mit einer engagierten Rede stellt sich Präsident Anton Fugger auf einer Pressekonferenz gegen den Kurs der Seoul General Assembly. Fuggers Stimme wird fast ein wenig brüchig, als er ins Englische hinüberwechselt und dem Auditorium ruft: "Excuse me, I am not convinced" - Entschuldigen Sie, ich bin nicht überzeugt.
Aus Fuggers Sicht ist die Angelegenheit um Staaten wie DeusPatriae, Dapu, DeutschesReich, und Serenia nicht in ausreichendem Maße diskutiert worden. Es habe jedenfalls keine Notwendigkeit für eine Eilabstimmung gegeben. Insbesondere seien aber auch die Interessen von Bluthan und des Völkerbundes nicht in ausreichendem Maße berücksichtigt worden.
Ferner könne wohl kaum von einer humanitären Mission die Rede sein, wenn damit einhergehend auch ein überproportionaler Machtgewinn von ansonsten schwachen Bündnissen verbunden ist.


---
RE: Pressemeldungen / Press Releases - Alexei B.Miller - 16.08.2017 01:55


(Sergey Khomyakov - Director of National Defense)




Yuzhpromgrup implements 5 Year State Defense Order



Yuzhnygrad

The Yuzhprom Board of Directors has authorized the Directorate of National Defense to implement the 5 Year State Defense Order. The order outlines all defense acquisitions and arms programs needed to support the companies defense and foreign policy doctrine for the next 5 years. The Order will see an enlarged defense budget implemented after years of cuts to defense spending. The Director of National Defense will report quarterly to the rest of the Board on the current progress on the Order and will recommend changes and updates to the board within their collective scope of authority.

The Order envisages the acquisition of a green water fleet, which will as the order states "...be eventually transitioned for use in a coastal environment, to support the long-term objective of maintaining a blue water navy...". Initially this green water navy can be used to police river trading and enforce environmental laws in remote regions where loggers attempt to smuggle rainforest trees down the rivers. This activity has increased which has led to a 50% reduction in environmental quality. The Directorate of National Defense will be responsible for this mandate.

The order will also see the expansion of troops, armor, and aircraft to effectively garrison the rainforest. The Directorate of National Defense says it will requires more than double the current troop count to reverse the rate of environmental degradation. These troops will cover Directorate of Environment personnel restoration efforts in the rainforest region. The Directorate will continue to receive annual budget increased to support environmental restoration. Finally to ensure the country remains competitive will international players in aerospace sciences, the military will led efforts to develop new-generation missiles capable of reaching sub-orbital altitudes. This will allow the company to independently support its space policy and implement the technologies needed to support more robust economic growth.

The Yuzhpromgrup State Defense Order is mandated by the Charter to contribute atleast 20% to civilian uses. The current defense order will contribute rate of 66% due to the dual use and dual purpose of the current 5 Year Plan. Therefore the order will have a minimum contribution to active defense potential as it will be used to stabilize the environment, support the development of the civilian economy and enhance security in the countries sprawling river system.

Highest Regards,
Sergey Khomyakov
Director of National Defense
JSC Yuzhpromgrup


---
RE: Pressemeldungen / Press Releases - Anton Fugger - 17.08.2017 07:16


Wahlbetrug in Seoul General Assembly?


Nach Informationen dieser Zeitung kam es möglicherweise bei der Abstimmung zu Resolution 002 in der Generalversammlung zu Unregelmäßigkeiten. Bei niedriger Wahlbeteiligung zeichnete sich bei Ende der Abstimmung eine Zurückweisung der Resolution ab.

Dennoch teilte jetzt Weltherrscher Dain mit zwei Tagen Verzögerung mit, dass die Resolution knapp verabschiedet wurde. Präsident Fugger hat bereits seinen Protest gegen das Abstimmungsergebnis angekündigt. Dies alles lässt die Akzeptanz des Gremiums in der bluthanischen Bevölkerung schwinden.


---
RE: Pressemeldungen / Press Releases - Anton Fugger - 20.08.2017 08:47


Sicherheit: Föderation Bluthan nimmt Raketenabwehr in Betrieb
(Bluthanische Raketenabwehr)



Auf einem nicht näher bezeichneten Luftwaffenstützpunkt ist gestern in Anwesenheit von Präsident Fugger das neue Raketenabwehrsystem "Antons Schleuder" in Betrieb genommen worden.

Bei dem neuen System handelt es sich um ein Abwehrsystem gegen Langstreckenraketen außerhalb der Atmosphäre. Damit hat Bluthan nun für alle drei Bereiche ein Raketenabwehrsystem.

Das neue Abwehrsystem wurde innerhalb der letzten Quartale von einem Rüstungskonzern in Zusammenarbeit mit der bluthanischen Armee entwickelt. "Antons Schleuder" ist mobil und bietet Schutz für das ganze Land.


---
RE: Pressemeldungen / Press Releases - General Mangi - 21.08.2017 21:13

Mangarzian State Dept Ticker

**Mangarzian Intelligence has confirmed that troops from Kourion first made landfall on Lirkuv before sending reinforcement to DeutschedReich

**Mangarzian troops have reinforced Zianican troops in Serenia

**Mangarzian seeks to make diplomatic contact with Lirkuv to settle matter of its incrusion diplomatically, all attempts have failed to make contact with Arik


---
RE: Pressemeldungen / Press Releases - Alexei B.Miller - 22.08.2017 03:40





Yuzhprom Group industry growth leads South America



Yuzhnygrad

The Directorate of Economic Development reports that the Yuzhprom Group industrial output, outpaces the growth of neighboring states in South America. The Directorate also reports that the efficiency of the industry has led to cost reductions and which has supported the increase in exports and the reduction of consumer pricing. The Yuzhprom Group has implemented an aggressive re-industrialization programmed aim at restoring the countries military industrial complex and enhancing the countries civilian output competency. The Management Committee is preparing measures in order to introduce carbon capture technologies into the companies industrial regions.

As of now; the Yuzhprom Group exports products to every continent in World Seoul. The Directorate expects exports to increase to 200 billion rubles annually within the next 5 to 7 years. In the meantime the Board of Directors continues to support pro-growth policies whilst also maintaining pro-environmental stances. The company is rapidly building up its military potential in order to fully control the Amazonia region. Yuzhprom is also preparing its armed forces to control the coastal region of Ceronia as this region is increasingly unstable and possess a threat to the economic life of the Yuzhprom Group.

For now Yuzhprom's factories produce mostly cars, planes, and boats instead of tanks and missiles.

Highest Regards,
Directorate of Economic Development
JSC Yuzhpromgrup


---
RE: Pressemeldungen / Press Releases - Ups500 - 23.08.2017 20:28



König Kourion I lässt sich von hochrangigen Generälen Kourions neustes Raketenabwehrsystem erklären

AfdU und ANN beginnen Manöver




Limaso - Kourion Inmitten internationaler Spannungen haben die AfdU und die ANN ihr jährliches gemeinsames Militärmanöver begonnen. Das erklärte ein Sprecher der AfdU-Streitkräfte in Limaso. Zehntausende Soldaten nehmen an den auf zwei Wochen angelegten Übungen teil. Seitens der ANN beteiligen sich insgesamt 17.500 Soldaten an dem Manöver.

Im Zentrum der seit langem geplanten Übung "Kourion's Freedom Guardian" stehen computergestützte Simulationen der Invasion eines hochtechnologisierten Feindes, welcher sowohl aus der Luft und vom Meer anrückt. Kourions Verteidigungsminister Jim Matt sagte am Sonntag, Ziel der Übung sei es, die Fähigkeit und Bereitschaft der ANN und AfdU sicherzustellen, "Kourion und unsere Verbündeten zu verteidigen".

Auch nukleare Optionen spielen bei dem Szenario eine Rolle. König Carlos I. betonte, welchen Charakter das Manöver durch die Fortschrittlichkeit heutiger Militärtechnologie erhalte: "Wir verfügen über das viertstärkste Herr der Welt, sowie über die fortschrittlichsten nukleare Waffen überhaupt. Sollten wir einmal angegriffen werden und es sieht wirklich schlimm aus, sollten wir uns diesbezüglich schon mal Gedanken gemacht haben." Kourion verfügt zurzeit über die Möglichkeit atomare Sprengköpfe auf Langstreckenraketen zu befestigen. Wissenschaftler arbeiten bereits an der Entwicklung neuer Systeme, die die Möglichkeiten nuklearer Abwehrmaßnahmen weiter steigern sollen.


---
RE: Pressemeldungen / Press Releases - Alexei B.Miller - 26.08.2017 22:13


(Sergey Khomyakov - Director of National Defense)


Yuzhprom Group displays resolve to repel any aggressor


Yuzhnygrad

The Directorate of National Security has quickly reacted to the surprise attack from Kalish. The company has attempted to contact the government in order to demand the end to hostilities; but these demands have fallen on deaf ears. Now the Yuzhpromgrup is forced to react with fire and fiery.

The Directorate has immediately redeployed forces back towards the coastal region in Yuzhtranz to resist the advance of the surprised enemy forces. Clearly the enemy assumed they would have swept the country in one fell sweep, but failed to account for the massive security potential and professionalism of the Armed Forces of the JSC Yuzhpromgrup. The Directorate has deployed two Rapid Engagement Force from allied bases in Oganda and Hypation. The elite forces are enroute to the capital of Zeradral to force the political leaders to capitulate and withdraw forces from Yuzhtranz and to transfer governing rights to the Board of Directors of the Yuzhprom Group.

The Directorate of National Defense was able to initially mobilize 24,000 men to the undefended capital. Further troop transfers will depend on the level of civil resistance from the incumbent political forces. This flagrant violation of sovereignty from an ally will warrant the increase of defense expenditures company wide. The Yuzhpromgrup now unfortunately must massively increase its armed forces in order to protect its massive economic potential and its investments elsewhere. As the company is set to control two additional countries the security potential of the corporation must increase proportionally to region security demands. The military industrial complex is already preparing to accommodate the requirements set forth by B.O.D.

These operations due to the economic orientation of the Yuzhprom Group pose no threat to any third country.

Highest Regards,
Sergey Khomyakov
Director of National Defense
JSC Yuzhpromgrup


---
RE: Pressemeldungen / Press Releases - General Mangi - 26.08.2017 23:38

Transcript of General Mangi address to the Koszian Empire:

Today the whole of the Koszian Empire came together, we came together to avenge our fallen brethren...

We never forgot that the nation of Kourion killed thousands of our soldiers when they intervened in the liberation of former DeutschesReich. Today, we returned the favor!

For those of you who do not know a major defensive operation was carried out in South America, consisting of forces from Mangarzian, Zianica,Thanosich and Ziania. This force numbered over 4.6 million. This secret operation has been taking place since Kourion first moved against Ceronia.

Rumors were true though, officials from Mangarzian were considering a cooperation agreement with Kourion. However, there was no cooperation as a foundation for a future bond, Ceronia was not even mentioned by Kourion.

Mangarzian now considers the situation to be fairly resolved. Both sides have suffered and the slate is now clean.

For now on, every state of the Koszian Empire will commemorate the first day of Autumn as the Koszian Unification Day, the day where an amalgam of states became a unified state.

Long live the Koszian Empire, long live Principala and long live Greater Europa, the tree of life that shades us all from the darkness of tyranny!


---
RE: Pressemeldungen / Press Releases - Alexei B.Miller - 28.08.2017 00:29


(Elena Vasilyeva - Director of External Relations)

Yuzhprom Group stocks battered on nuclear attack on Koszian Empire


Yuzhnygrad

The Yuzhprom Group expresses surprise at the nuclear attack against the Koszian Empire recently. The company recently agreed to begin trading with the Empire has withdrawn all corporate personnel and have urged citizens to leave the empires territories as the world braces for its response to the sudden attack. As such insurance premiums to transport goods to the country have skyrocketed; Yuzhtranzgrup will be forced to halt trades with the country as the company already operates on a significant loss each year.

The Directorate of External Relations is allocating 1.7 billion rubles to evacuate all citizens and personnel from Koszian territories. The Directorate of International Commerce is working to withdraw assets on the sudden and shocking news. The Directorate is also releasing all Koszian assets back to the government from the Yuzhprom Group. All accounts and assets will be transferred by the end of the week and transferred either to the empire itself or designated accounts or countries as requested by imperial authorities. This directorate works to ensure its economic interest will be upheld. Reassuring stakeholders that their investments are secure is of the highest priority in the wake of the multi-billion ruble operation to secure the former Spessart Dominion. The Directorate of Finance and Budget is working to shore up corporate finances during the acquisition process.

Highest Regards,
JSC Yuzhpromgrup


---
RE: Pressemeldungen / Press Releases - Ups500 - 28.08.2017 14:07





Nuklearer Vergeltungsschlag ausgeführt



Kourion - Nach dem feigen Hinterhalt koszianischer Truppen auf die Kourionische Armee nahe Ceronia, führte Kourion heute in Koordination mit dem Völkerbund einen nuklearen Vergeltungsschlag aus.

Eigentlich wollte die AfdU Ceronia im Rahmen einer humanitären Mission unter der Schirmherrschaft des Völkerbundes, dem das Land eigentlich zustünde, besetzen und mithilfe von Entwicklungshilfe die massive Armut im Land bekämpfen.
Plötzlich wurde es für die Soldaten aber ein Kampf um Leben und Tod.

Während die Kourionische Armee die unzureichend ausgebildeten, schlecht organisierten Regierungstruppen schon beinah besiegt hatte, intervenierte grundlos eine vierfache Übermacht aus Truppen des ganzen Koszianischen Reiches und rieb die kourionischen Streitmacht fast vollständig auf. Der Schock saß tief. Experten sprachen im Nachhinein von einem der größten Traumata der kourionischen Geschichte.

König Carlos I sagte sofort alle Termine der kommenden Woche ab und traf sich mit der Führung des Völkerbundes. Man entschloss sich dafür Härte zu zeigen und ein klares Zeichen zu setzen. Wer unerlaubt auf einem Gebiet operiert, das rechtmäßig dem Völkerbund gehört, muss mit harten Konsequenzen rechnen.

So kam es, dass man sich für taktische Atombomben als Mittel entschied, um Gerechtigkeit durchzusetzen. Der kourionische Vergeltungsschlag zerstörte mehrere zentrale Militärstützpunkte des mangarzianischen Militärapparats und tötete so beinah eine halbe Million Soldaten. In Koordination mit dem Völkerbund wurden zwei weitere ähnlich groß angelegte atomare Angriffe gestartet, von denen einer vom dem SDS-System Mangarzians gestoppt werden konnte.

König Carlos I. erklärte zur Situation Folgendes: "Wissen Sie, dies ist einer dieser Stunde, an der man sich als oberster Befehlshaber der Streitkräfte noch lange erinnern wird! Wir haben lange überlegt und sind zu dem Schluss gekommen, dass dies die Antwort ist, die die Geschichtsschreiber vermerken sollten. Principala hat bereits mehr als einmal gegen internationales Recht verstoßen. Das Maß ist voll! "


---
RE: Pressemeldungen / Press Releases - Blue Wizard - 29.08.2017 17:30



Iron Hills Mobilizes Military for Humanitarian Intervention in Helvetico



Iron Hills Infantry


NEW EREBOR - In response to the growing humanitarian crisis in the central African nation of Helvetico, the Iron Hills has officially declared war against Generalissimo Strupi's derelict regime and begun military mobilization. In coordination with its ANN allies, the Iron Hills is amassing an invasion force of over one million troops.

"For far too long, the people of Helvetico have suffered under the yoke of an indifferent government. That begins to end today," King Dain II declared. "The people of the Iron Hills look forward to assisting our African brethren in realizing their full potential as a great manufacturing nation."


---
RE: Pressemeldungen / Press Releases - Alexei B.Miller - 29.08.2017 22:32


(Viktor Zubkov - Chairman of the Yuzhprom Group)




Yuzhprom Group implements highest state of readiness



Yuzhnygrad

My office has ordered the Directorate of National Defense to bring all the companies Armed Forces to the highest state of readiness since the Defense of Tranistrien, and the Great Blitz of Zeredral and capitulation of Spessart immediately afterwards. The Management Committee is to immediately order a mobilization of the Armed Forces in Africa for the maintenance of the companies security, economic interest, and territorial integrity.

I have also signed an emergency order to begin the construction of independent uranium processing, and nuclear development infrastructure on the territory of the Yuzhtranz Corporation. This order will be carried out in full accordance with corporate regulations regarding development of nuclear technologies. The Directorate of International Commerce has expanded the divestment program to all of Principala and will return all Principala assets to the alliance or entities of its choice.

The Yuzhprombank has requested additional liquidity from the Volkerbund Bank in order to stabilize the countries markets which have incurred losses on the back of the recent wars and now the nuclear strikes and invasion of Mangazaria.

Highest Regards,
Viktor Zubkov
Chairman of the Board
JSC Yuzhpromgrup


---
RE: Pressemeldungen / Press Releases - Humo - 30.08.2017 22:03



Baba Yetu mobilizes



In light of the recent outbreak of war between the great alliances the president of Baba Yetu has ordered the full mobilisation of the military to ensure the neutrality of the republic.

Military case studies which had been held in the past indicated a high risk of occupation for an undefended Baba Yetu since the country is about to develop nuclear self defense weapons and is located strategically favorable to reach important members of any of the great alliances.

Baba Yetu has received multiple request for support from the participants of the ongoing war. We hereby say that our country will not take sides and will not support any alliance or state. Not one soldier will leave the country unless our neutrality is beeing violated.


---
RE: Pressemeldungen / Press Releases - Benedikt Magnus - 30.08.2017 23:47



They landed to come. They landed to stay.




It is the 4th of May in 2007, 3:27 A.M. local time, in the north of the American continent. The sky is clear and everything is absolutely quiet. Nobody would had ever expected what should happen then, only seconds after Jonathan Nashville looked up into the deep darkness of the universe, lying on the ground, in the grass of a small hill near Thompson.
It made him cringe, and he couldn't believe his own eyes when he saw the glaring and bright blueness that opened in the middle of the sky only a few kilometres away. It was huge, nearly filled half of the sky and must have been visible all the way right up to Churchill.
And then, seconds had past and Jonathan couldn't stop staring, a giant object came right out the light, round, flying, but with no sound except for a very silent monotonous hum. The ship accelerated quickly and flew away with an enormous speed. It didn't last for long and our friend wasn't able to see anything anymore. The now flickering and greyish blue in the sky disappeared as soon as the flying machine was gone. It was like nothing at all had ever happened.
This was the moment when Jonathan Nashville had the first look at the Union of Peace, or as they call themselves, the "Unionem Paces". They landed to come. They landed to stay. And they will make everybody know what their ambitions are as the time will come to tell.
Welcome to earth, extraordinary strangers, we are agog to find out what our visitors want to share with us!


---
RE: Pressemeldungen / Press Releases - Alexei B.Miller - 31.08.2017 01:00



Yuzhprom calls emergency session over alien landings



Yuzhnygrad

The Yuzhprom Group Executive Council has convened an emergency session with the full Corporate Duma to discuss the urgent matter of the recent alien landing in North America. Councilors were incised that the National Defense Directorate failed to detect the alien beings enter the earths atmosphere; and demanded to know if these beings were a threat or not. The Yuzhprom government has been slow to react to these events as its foreign service has been entrenched in negotiations for reducing the tensions of the conflict over in Europe.

The Chief Science Officer for the company expressed to Councillors that the massive successive nuclear strikes over Europe may have signaled the alien beings to enter the planets atmosphere. The Science Officer reassured Duma members that if the aliens wanted hostilities they could easily shut down global communication networks, disabled many forms of energy output, and halted air traffic over the planet by now. Not withstanding the obvious ability to have launched weapons towards our settlements already and have not disabled our military systems are an obvious sign they wish to establish trust with humanity.

The Yuzhprom government is sending a delegation to North America in order to participate in humanities response and handling of the alien event. The company awaits the many technological advantages that could be used to maintain world peace and massively increase economic output. Yuzhprom Directorate of National Defense and the Directorate of Advanced Research, along with the Center for Advanced Space Technologies and Exploration have confirmed using ground based and space based telemetry a constellation of alien vessels above Planet Seoul.


---
RE: Pressemeldungen / Press Releases - Anton Fugger - 01.09.2017 20:26


General Mangi verschwunden - Krieg zuende


Wo ist General Mangi? Diese Frage stellt sich nicht nur die bluthanische Bevölkerung. Auch Präsident Fugger ist erstaunt. Fugger wollte im Konflikt zwischen Principala und Völkerbund vermitteln und erwartete Mangi zunächst zu einem Gespräch im Präsidentenpalast.

Daran sollte sich ein Abendessen unter Ausschluss der Öffentlichkeit in Fuggers Privathaus anschliesen. Das Abendessen wollte Fugger eigentlich persönlich zubereiten - der Präsident ist leidenschaftlicher Hobby-Koch. Doch der General fehlte unentschuldigt. Nicht einmal dem bluthanischen Geheimdienst liegen konkrete Informationen vor.


---
RE: Pressemeldungen / Press Releases - Alexei B.Miller - 01.09.2017 23:25


(Viktor Zubkov - Chairman of the Yuzhprom Board)




Board of Directors approves Duma fiscal budget



Yuzhnygrad


The Chairman of the Yuzhprom Group Viktor Zubkov signed off on 4 separate fiscal budgets for the four primary corporations of the Yuzhprom Group and signed a budget for the central government of the group. The new spending bill increase spending across the board in order to facilitate the companies recovery and repair from the devastating war. Afpromgrup loss over 15% in GDP in a year and the corporation must expend huge resources to stabilize the economy and political society in the territory.

All in all, the corporation expects increase to increase debts by 30% to cope with the effects of the global recessionary period and the severe effects of the recent wars across the planet. All regions received the maximum increase for environmental restoration. All regions also received additional defense expenditures for their territorial security services. This is the second primary objective of the corporation, in all regions. The Board of Directors seek to significantly strengthen African security.

The Directorate of Finance and Budget assured shareholders that the Volkerbund treasury would reimburse cost to the company so this will not negatively effect equity in the medium and long-term. Analyst will examine structural deficits or surpluses when rating the corporations quarterly's along with other relevant indexes. Certain corporations will actually see equity grow despite rising deficits or shrinking surpluses.

Regards,
JSC Yuzhpromgrup


---
RE: Pressemeldungen / Press Releases - Alexei B.Miller - 05.09.2017 19:46

Greetings,

The Yuzhprom Group Executive Council declares a state of emergency in the territory of the subsidiary ZAO Afpromgrup. The population in the region has been incited due to recent liberalization laws implemented by the regional executives to improve investment climate in the company. This state of emergency empowers Yuzhnygrad to take all measures to reign in the country. State security forces are motioning to protect the capital region from any large scale protest. The company has evacuated all administrative personnel from the restive regions and relocated the regional executives to Yuzhnygrad to consult with National Defense authorities on the condition of the territory.

For now the Yuzhprom Group elects to restrict air travel across the country and moves to direct international or transcontinental flights to over the unpopulated region of the country. The Directorate of Transportation implements these restrictions with immediate effect.

Regards,
JSC Yuzhpromgrup


---
RE: Pressemeldungen / Press Releases - Alexei B.Miller - 09.09.2017 18:25

Greetings,

The Executive Council confirms the collapse of the Afpromgrup. The company was able to withdraw only the most crucial company assets and all personnel and loyal residents have been evacuated. The loss is seen a temporary setback to entering the highly prospective markets of the Middle East and bustling markets of Asia. While the corporation maintains access to the advanced North American and European markets; the Executive Council looks to absorb growing market share in these regions.

The Yuzhprom Group will continue to meet it's obligations to partners in these regions. Yuzhtrans will serve as the point of origin until the corporation establishes another overseas territory. The collapse of Afpromgrup will allow the corporation to maximally focus efforts on Yuzhtrans which experienced a massive recession. Yuzhnygrad will continue to transfer billions of rubles into the company in investments. The territory has already seen some progress in restoring losses in each metric. We see this as an opportunity to transform the territory into an export champion and restore the middle class which was previously South America's leading.

The Directorate of National Defense has reached an agreement with Volkerbund states in the Middle East and Asia to lease naval bases in the region in order to support any future operations as the Yuzhprom Group plans am ambitions return to the region.

Regards,
JSC Yuzhpromgrup


---
RE: Pressemeldungen / Press Releases - Torgai - 11.09.2017 23:29




Siegesparade in Karkand - Freie Republik Karkand endlich Realität


Nach dem Krieg gegen die Kriegstreiberische und imperalistische Principala und der Überwindung der letzten Feinde des Völkerbundes im Ringen um Frieden und Stabilität, konnte nun auch Karkand gesichert werden.

Nachdem die Principala unter dem Militaristen Mangi geschlagen wurde und ihre Gesinnungsgenossen in die Flucht geschlagen wurde, setzte der Völkerbund seine weiteren Pläne in die Welt um.

"Nichts als Frieden und Stabilität ist unser Wunsch." sprach Alexander Gonzales die Wünsche des Bundes und Lorestans aus. "Wir haben uns immer für Stabilisierungseinsätze unter Einbezug ALLER Kräfte stark gemacht. Sicherheit war immer ein wichtiges Element in unserer Politik. Wir waren bereit alle einzubeziehen. Erst die unrechtmäßigen INterventionen des Mangi liessen die stabile Ordnung zerbrechen.

Doch nun garantiert der Völkerbund als stabile und größte Macht der Welt diese Ordnung. Auch weiterhin stehen wir als Gesprächspartner zur Verfügung und sind bereit mit jedem zu verhandeln und zu kooperieren. Wenn die Stabilität von Staaten und somit das Schicksal von Völkern auf dem Spiel steht, werden wir nicht einfach zu sehen."

Nach dem Karkand durch einen massiven Einsatz der lorestanischen Armee stabilisiert werden konnte und alle anarchistischen Gruppierungen aus dem Land verjagt werden konnten, rief Gonzales direkt die freie Republik Karkand aus. Diese wird nun geführt von einer Völkerbundtreuen Elite, die auch vorher schon im Land existierte und für nordamerikanische Stabilität warb, geführt.

Das Wahlrecht und die Bürgerschaft in Karkand werden nach einem neuen System aufgebaut. Fortan erhalten nur noch all die Wahlrecht und Bürgerrecht, die in der karkandischen Armee unter Kommando von Völkerbundoffizieren für mindestens 3 Jahre gedient haben.

Das Gleiche gilt ab sofort auch für die Zuwanderung nach Karkand, aber auch nach Lorestan, wer in der Armee dienst tut, kann die heißbegehrte lorestanische Staatsbürgerschaft erwerben.

Karkand wurde bereits in die Sicherheitststrukturen des Völkerbundes und seine wirtschafltichen Mechanismen eingebunden, wie jedoch die zukünftigen Beziehungen zwischen Lorestan und Karkand aussehen werden kann zur Stunde noch niemand sagen. Bis jetzt, wird nicht über eine Union diskutiert.

Jedoch seien laut Gonzales enge wirtschaftliche Verpflechtungen notwendig, damit nicht erneut anarchistische oder soziale Heilsversprecher, die in Wahrheit nur das Volk schwächen wollen, wieder an Macht gewinnen.


---
RE: Pressemeldungen / Press Releases - HUNDmiau - 12.09.2017 06:52

Besatzungsmacht Vaterland abgezogen. Nationale Volksrepublik Việt Nam gegründet

Mit dem Abzug der letzten vaterländischen Soldaten wurde die Nationale Volksrepublik durch die "Bewegung des freien Volkes" ausgerufen, womit dann auch die letzten Ketten der Fremdherrschaft hinfort sind.

Nun ist das Volk Việt Nams wieder frei, das erste Mal seit hunderten von Jahren!
Erstmalig in hunderten Jahren wird es wieder eine Regierung von Vietnamese für Vietnamesen geben! Nie mehr für Europa, nie mehr für Banken, nie mehr für die Kaukasoiden, nur noch für Việt Nams und Asien!

Aus der Rede unseres Führers:
"Nie wieder soll ein Europäer, ein kaukasoider Unterdrücker, das Zepter der Macht über unser leben haben! [kurzer, starker Applaus] Der Staat soll den gebündelten Willen des Volkes eisern und Kompromisslos wiedergeben und ihn erzwingen wo es geht! Hierfür muss er stark sein, und mit jeder Freiheit bestattet sein, die es gibt! Nur wenn alle Macht vom Staat aus geht kann der Wille des Volkes Form fassen! Einzig die Kontrolle jeder Zelle des Lebens unter Kontrolle der Partei und der Regierung steht, kann den übermächtigen Feind schlagen!
Wenn ein Volk schwach ist, der Staat geplagt durch Demokratie und Wahn, so hat es kein Recht hier zu sein! Doch wir waren stark bis jetzt und wir werden stark bleiben!
Doch nur durch das Entfernen derartiger Degenerationen, aufgezwungen durch Europäische Herren und Damen, durch den Kapitalismus und seiner Schergen, können wir frei sein!
Drum schrei ich: Nieder mit dem Kapital, nieder mit Europa! FÜR DIE FREIHEIT DES GESAMTEN ASIATISCHEN VOLKES!


---
RE: Pressemeldungen / Press Releases - Alexei B.Miller - 12.09.2017 20:52





Corporate Duma passes a record 18 laws in a single quarter ahead of budget bill



Yuzhnygrad

The Yuzhprom Group's increasingly powerful Corporate Duma has passed a record 18 laws before the winter budget session. Laws have varied from approving regulations on dam construction, to regulating animal welfare groups, to finalizing the companies stance on crucial foreign policy views. The upcoming budget bill will refocus the companies efforts from implementing the failed stimulus package to targeting much needed reforms in the middle class economy. The bill will likely see the beginning of the end of massive state led efforts to stimulate aggregate demand.

Lawmakers would like to continue to see spending to support the economy but, the current spending is not seeing recovery levels rise quickly enough. For instance, regional executives in Yuzhtranz have pointed that while the company is restoring lost GDP, most of the recovering GDP is not taking place in consumer spending where over 60% of the original loss occurred. While its important to allow other sectors to grow, the consumer class is the most important to indicating overall economic health. Corporate and private enterprises have noted increases profits due to surging exports supported by the successful efforts of the Directorate of International Commerce.

Regulators in Yuzhneftigaz have been working with corporate officials to understand how their countries recovery and growth remains largely robust considering the prevailing demography and geography of the region would suggest it would be a liability for the company. Rather its the largest source of growth.

Best Regards,
JSC Yuzhprom Group


---
RE: Pressemeldungen / Press Releases - Blue Wizard - 13.09.2017 03:47



Dain Concedes Defeat; Pens Letter of Congratulations to Fugger



Now-Former General Assembly Secretary-General Dain Ironfoot II


NEW EREBOR - Dain Ironfoot II, King of the Iron Hills, Secretary-General of the Association of Neutral Nations (ANN), and heretofore Secretary-General of the General Assembly, officially conceded his electoral loss to Mr. Anton Fugger of Bluthan. "Serving as the Secretary-General of the General Assembly has been one of the honors of my life," Dain declared. "But now, that chapter is over, and I offer nothing but my best wishes to Mr. Fugger."

In addition to his brief public comments, Dain penned a handwritten letter to Fugger that he left on top of the new Secretary-General's desk. According to anonymous sources close to Dain, the letter read as follows:

"Dear Anton,

When I walked into this office just now, I felt the same sense of wonder and respect that I felt when I first took office. I know you will feel that too.

I wish you great happiness here. I never felt the loneliness that some Secretary-Generals have described.

There will be very tough times ahead, made even more difficult by criticisms that you may not think are fair. I'm not a very good one to give advice, but don't let the critics discourage you or divert you from your course.

You will be our Secretary-General when you read this note. I wish you well. I wish your family well.

Your success is now Seoul's success. I am rooting for you.

Good luck,

Dain"


---
RE: Pressemeldungen / Press Releases - Torgai - 14.09.2017 00:21




Wahlkreise neu aufgesetzt


Felsgrad- Präsident der freien Republik Lorestan verkündete die Neuaufstellung der Wahlkreise in Lorestan.

"Bevölkerungswachstum, Strukturveränderung und Urbanisierung sind nur 3 der Gründe warum wir die Wahlkreise neu aufteilen müssen."

Die Regierung hat sich einen Plan aufgestellt, der die Wahlkreise neu aufteilt und mit gleichmäßigen Bevölkerungsmengen versieht. Der wohl wichtigste Grund dafür ist, dass Wahlkreise mit wenigen Einwohnern unverhältnismäßig viel Einfluss über die direkt einziehenden Kandidaten erhielten. Laut Gonzales sei dies nun endlich vorbei.

"Eine Stimme im Norden zählt nun endlich genau so viel wie eine Stimme aus dem Süden!" verkündete er stolz.

Die Angriffe aus der Grünen Bewegung und von den Liberalen wies er barsch ab.
"Niemand hat die Absicht durch die Verschiebung von Wahlkreisen zu mehr Stimmen im Parlament zu kommen. Was ist denn das für ein Blödsinn? Die nationale Einheitsfront ist keine klassische Klientel oder Gebietspartei, die ihre Anhänger nur aus bestimmten Gruppen oder Gebieten zieht, wie es die anderen sind. Die Einheitsfront hat Anhänger überall. Egal ob reich oder arm, ob Arbeiter oder Unternehmer, ob gebildet oder ungebildet.

Wir haben es überhaupt nicht nötig uns mit solchen Tricks zu behaupten."

Die Freiheitlichen und die Grüne Bewegung kündigten für die nächsten Wochen Proteste an. Zusätzlich reichten sie Verfassungsbeschwerde gegen den Parlamentsbeschluss ein.





Vibrierender Industriestandort mit oder ohne Zukunft?


Erzport- Lorestan ist weiterhin einer der größten Industriestandorte der Welt. Die Erwerbslosigkeit ist weiterhin im Bodenlosen und die Lebensverhältnisse verbessern sich. Jedoch wie lange kann dies noch so weiter gehen?

Kommt Wachstum und Wohlstandsentwicklung irgendwann an ein Ende? Die Regierung hat schon jetzt mit geringeren Wachstumszahlen zu kämpfen und der überbordende Militärapparat macht der Einheitsfront zu schaffen, da sie kaum erklären kann, wie diese gigantischen Ausgaben zu rechtfertigen sind.

Doch sie scheint einen Ausweg gefunden zu haben. Zur Stunde finden in Flussgrad in Karkand Gespräche über die Kooperation der beiden Staaten statt. Dort wurde grade vor Kurzem auch die Einheitsfront in Regierungsverantwortung gewählt, jedoch mit wenigen Stimmen gibt es dort doch bisher nur wenige Wahlberechtigte, da man das Wahlrecht nur im Armeedienst erhält.

Alexander Gonzales und Roger Zuliov debattieren daher die Zukunft der beiden Staaten und somit auch ganz Nordamerikas. Eine verstärkte Kooperation, könnte den größten Markt der WElt schaffen und beide Staaten massiv profitieren lassen.

Eine Macht die kaum zu überwinden sei. Jedoch Zuliov hat mit einem Generalstreik im eigenen Land zu kämpfen und seine Wahl ist in Karkand nur wenig anerkannt. Es bleibt abzuwarten wie viel Rückendeckung er von Gonzales zu erwarten hat.


---
RE: Pressemeldungen / Press Releases - Alexei B.Miller - 14.09.2017 03:59





Yuzhprom Group issues territorial claim against Erzherzogtum



Yuzhnygrad

Greetings,


The Yuzhprom Group hereby declares its territorial claim against the aforementioned territory. The company declares its intention to seek approval from the alliance government in the annexation of the region. As the guardian of south american stability, the Yuzhprom Group declares this region apart of its sphere of influence. The continue absence of government in the region not only endangers citizens in state, but neighboring states in the continent.

The Yuzhprom Group has a successful administration of Yuzhtrans and Yuzhneftigaz to prove its administration would be mutually beneficial to both parties and the international community. The company will initiate intervention in the next two quarters after we receive alliance approval. This is the notice to our international partners. We will not proceed without alliance permission.

Regards,
Elena Vasilyeva
JSC Yuzhpromgrup


---
RE: Pressemeldungen / Press Releases - Anton Fugger - 14.09.2017 19:11





Neuer Generalsekretär: Fugger tritt sein Amt an


Eine Quartal nach seinem Wahlsieg übernimmt der neue Generalsekretär Anton Fugger heute den Vorsitz der General Assembly. Nach einem Gespräch mit seinem Vorgänger König Dain wurde Fugger am Vormittag offiziell ins Amt eingeführt.

In seiner Antrittsrede versprach Fugger, die Korruption zu bekämpfen und auch die Umwelt zu fördern. "Ich bin ein Generalsekretär für alle", sagte Fugger. Er werde sich dafür einsetzen, "dass absolut niemand zurückgelassen wird".

Ausdrücklich bedankte sich Fugger bei seinem Amtsvorgänger König Dain verbunden mit den Wünschen für eine friedliche Zusammenarbeit.


---
RE: Pressemeldungen / Press Releases - cloudsky01 - 15.09.2017 06:31



Oganda Struggles with Structural Transformation


The Okonkwo Administration has been widely praised for its economic and social achievements over its time governing the country. As per the goals set out in the 1991 paper "Oganda in the New Century", huge national infrastructure developments, improvements to financial, legal and administrative instititutions and a relentless crackdown on crime and corruption has seen business flourish in the country.



Vaccination and other health services have been made widely available by the Government.


Massive government support programs provided affordable and much-needed health and education services to rural Oganda, as well as substantial rises in welfare payments, which has resulted in the virtual eradication of poverty in the country.

The incredible progress made Oganda the fastest-growing economy in the world for a record-breaking 15 years.

However, the country now faces new challenges. The unemployment rate has surged to around 25%. A drop in available rural work -due to improvements in agricultural productivity and a rise in skilled workers- has seen cities swamped under a massive urbanisation rate. Capital-intensive industry growth, centred in the main urban centres, has been accelerated by foreign investment and technological progress. These high-wage industries have displaced many traditional industries, resulting in widespread joblessness.



Educational improvements have prompted many to seek higher-paid work in major cities.


The government is also now grappling with a growing debt crisis. Its unsustainable spending on social infrastructure and modernisation programs has seen government debts grow to a record 61% of gross domestic product. Although it expects financial assistance from the Völkerbund, Oganda must now decide whether it will continue its rapid economic expansion and exacerbate its structural problems, or if it will put the brakes on progress by applying tight conservative monetary and fiscal policy while it addresses these growing concerns.


---
RE: Pressemeldungen / Press Releases - Alexei B.Miller - 15.09.2017 16:20



Investors panic on Yuzhprombank warn



Yuzhnygrad

Investors demand clarification from Commerce Directorate officials as well Econ Development chiefs after the Yuzhprombank issued a warning that the economy in the central territory of the Group would be reaching its maximum potential unless the Executive Council and Corporate Duma worked harder to diversify the economy and increase output as well as reducing unemployment.

The bank stated while Yuzhtrans and especially Yuzhneftigaz still contain huge growth potential in their policy formats. The central region is loosing economic steam 'fast' despite the billions leaders have spent to spur development. The bank noted the decline of the middle class is the largest reason for this trend and that leaders should ramp up investment in education, infrastructure, and fundamentally reduce the tax burden on consumers.

The bank noted that the Yuzhprom Group long term profitability remains viable as the company has large export volumes, high inflows of foreign investment, responsive government, and youthful population. The expansion of company to acquire the State of Rist will further buttress long term prospects as the acquisition of additional ports will support export potential.

Regards,
JSC Yuzhpromgrup


---
RE: Pressemeldungen / Press Releases - Alexei B.Miller - 16.09.2017 02:40


(National Defense Directorate Headquarters)




Yuzhnygrad initiates anti-cartel mission in Rist



Yuzhnygrad

The Directorate of National Defense received the order from the Supreme Commander of the Yuzhprom Armed Forces to immediately intervene into the affairs of the defunct Government of Rist "to Stabilize and Restore Rule of Law, Peace, and Protect Life and Property" from the unified forces of the San Madres Cartel which weakened the central government and slowly began to break down the powers of the regional state government of Rist.

The Mandate which originates from the obligation of South American states to uphold and defend the rule of law, territorial integrity, and humanitarian dignity of all states on the continent. The Mandate is also supported chiefly by the intentions of the former World Leader; and the foreign policy wishes of the Volkerbund alliance to ensure citizens of defunct governments will never suffer due to the lack of government authority.

As such, a force of over 600K troops of the DND have landed from sea approaches and overland approaches to surround cartel forces carrying out a brutal dictatorship in the country. No longer will Yuzhprom tolerate the rape of human dignity in this region. No longer will we witness a system of which these cartels force youth into prostitution across the region. The Directorate of Intelligence will work with locals in Rist to ensure displaced cartel victims are found rehabilitated and reunited with their families. As the corporation does not seek to impose its way of life or rule of law over this region; the Executive Council will appoint a temporary administration to facilitate elections in the country. The region will be considered a semi-autonomous estate of the Yuzhprom Group. The company will manage the states security, foreign relations/ trade, and financial markets/ regulations. State officials will have 100% autonomy in other powers. The state will be except from environmental regulations for the first 2 years as the economy recovers; but will then 100% subject to the agreements signed by the Yuzhprom Group regarding environmental accord.

Regards,
Directorate of National Defense
JSC Yuzhpromgrup


---
RE: Pressemeldungen / Press Releases - Anton Fugger - 16.09.2017 18:47


Generalsekretär Fugger verurteilt "provokativen" Akt von Midgard
Anton Fugger hat den jüngsten Angriff von Midgard als "zutiefst provozierend" verurteilt. In einer in diesem Quartal nach einer Dringlichkeitssitzung einstimmig verabschiedeten Erklärung wird Midgard aufgefordert, sein "empörendes Vorgehen" sofort einzustellen. Midgards Aktionen seien eine Provokation nicht nur für den Staat Allallall, "sondern für alle Völkerbund-Mitgliedstaaten", hieß es in der Erklärung.


---
RE: Pressemeldungen / Press Releases - Blue Wizard - 16.09.2017 20:35



Dain Ejects Midgard from ANN; Urges Restraint in South America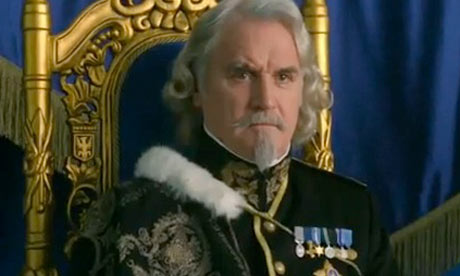 Dain Ironfoot II, Secretary-General, Association of Neutral Nations (ANN)


NEW EREBOR - In response to Midgard's unauthorized assault upon the peaceful people of Allallall, Secretary-General Dain Ironfoot II immediately ejected the aggressor nation from membership in the Association of Neutral Nations (ANN). "This type of behavior by a national government cannot and will not be tolerated by my office," Dain explained. "As such, I will not oppose the member-nations of Volkerbund should they seek to impose punishment upon Mr. Cezars's regime."

The secretary-general also urged restraint on the part of both Yuzhpromgrup and Amestris in the current conflict in South America. "While it is true that Rist is teetering on the edge of anarchy, the international community has not authorized Yuzhpromgrup to intervene in that nation. That said, I also caution the government of Amestris not to overreact and precipitate a larger war in the region."


---
RE: Pressemeldungen / Press Releases - Alexei B.Miller - 17.09.2017 00:59



Yuzhprom orders massive stimulus ahead of nuclear strike



Yuzhnygrad

The Chairman of the Yuzhprom Group Viktor Zubkov has ordered martial law in South Yuzhpromia after nuclear ordinance from Amestris hit the heavily populated and industrialized region. The Corporate Duma immediate passed a massive spending bill in order to provide assistance and relief with recovery efforts. The Chairman spoke:

"The authorities in Amestris have always had it out for Yuzhprom. Constantly jealous of our prosperity, and envious of the efficiency of our corporate system. These officials in Amestris hold up our operation in Rist as we try to save the State from powerful cartels pillaging the country. And now Amestris resorts to nuclear terrorism against the Yuzhprom people!

This is unacceptable and will not be tolerated. The armies of the Yuzhprom Group will descend upon Amestris like a boiling wave and bring these corrupt officials to justice for their unforgivable sins. This is highly unfortunate that in less than a week the ANN has attacked the Volkerbund without just cause. The damages of these nuclear attacks cannot be fully calculated and ANN should offer an apology to the Yuzhprom Group and the Volkerbund.

The Corporate Duma has passed a bill to spend billions of rubles to recover from this attack on our capital region. Considering the country has already struggled with a declining environment this will wipe out the years of progress we already made. We hope financial assistance from the ANN will assist us with restoring the great loss of human, economic, and environmental capital."

The Directorate of National Defense has deployed 100,000 troops to the effected region of Yuzhprom to assistance with recovery. The Directorate is deploying massive fleets of aircraft to disperse anti-radiation agents in the region to help suppress the spread of radioactive toxins across the country and region. Officials in Yuzhtrans have declared a state of emergency as fears of toxic clouds spreading radiation ash into the region as well.


---
RE: Pressemeldungen / Press Releases - Blue Wizard - 17.09.2017 16:52



Dain Condemns Atomic Attacks; Ejects Amestris from ANN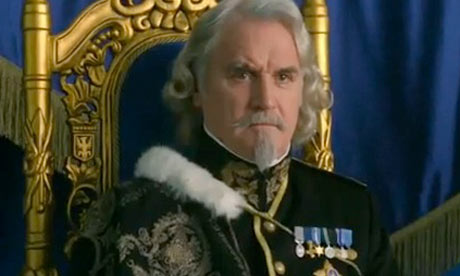 Dain Ironfoot II, Secretary-General, Association of Neutral Nations (ANN)


NEW EREBOR - In response to Amestris's offensive atomic attack against Yuzhpromgup, Secretary-General Dain Ironfoot II ejected the South American nation from membership in the Association of Neutral Nations (ANN). "This type of behavior by a national government cannot and will not be tolerated by my office," Dain explained in his terse, one sentence public statement.


---
RE: Pressemeldungen / Press Releases - Alexei B.Miller - 20.09.2017 01:17





Yuzhprom Group to focus on internal development along with peaceful nuclear advancement



Yuzhnygrad

The Yuzhprom Group has survived a direct hit from a nuclear weapon against its political and economic center. Now the company begins to rebuild with the help of Volkerbund assistance and a settlement from the ANN. This event has taught the Yuzhprom Group the importance the military industrial complex plays in the protection of the territorial integrity and political relevance of a country.

The company deployed its troops to wipe the cartels out of the State of Rist. The company was then met by substantial resistance from Amestris which was the only South American country opposed to Yuzhprom leadership on the continent. The sudden attack surprised and dismayed the Yuzhprom leadership, the Directorate of External Relations received no dialogue from our former partners in Amestris. We only received attacks against our soldiers from a government supporting the rogue land ran by gangs and cartels.

After the superior Yuzhprom forces refused to withdraw from Rist; the Amestris leadership directly declared war on Yuzhprom Group and launched a salvo of nuclear weapons against our southern regions. Millions of citizens were wiped out in the strikes, billions of immediate and long-term damage occurred in the blink of an eye. The company was shell shocked, never expecting an escalation from its a neighbor like the one that occurred. Recognizing the immediate threat Amestris presented to the company and the region as a whole, the Chairman of the Board Viktor Zubkov, immediately declared war on Amestris and ordered the military to target the countries military forces choosing the avoid attacking cities in order to spare Amestrians the same faith of the South Yuzhpromia citizens.

The Directorate of National Defense then immediately ordered Expeditionary Units from Yuzhtrans and Aerial Army Units from Yuzhneftigaz to immediately deploy to Amestris to retaliate for its bolt out of the blue against the capital region of the Yuzhprom Group. Over 200k units poured into the country within 24 hours a massive logistical feat involving advanced units being redirected from the front lines in Rist to seize airports and ports while elite military hackers in Yuzhpromia disabled the countries backup aerospace defense systems that survived targeted EMP strikes from the nukes launched from Yuzhnygrad.

The Expeditionary and Aerial Army easily advanced across the country, where citizens refused the governments call to arms to fight the lightening fast Yuzhprom forces. Citizens of the so called republic were furious that the government targeted population regions of the Yuzhpromia where innocent civilians died. Citizens also believed the government should have welcomed the Yuzhprom annexation of Rist in order to eliminate the security threat the cartels faced and to reduce the number of refugees fleeing into Amestris. As such the defenseless government was forced to capitulate and surrender to the Executive Council; Chairman Zubkov personally accepted the government signing over the Governing Rights to Yuzhnygrad.

The unexpected acquisition of Amestris has expanded the company's output total GDP by nearly 50%, given access to additional port infrastructure, and increased the companies long-term profitability ratings. Furthermore the accession of Amestris to Volkerbund reduces the corporations total gross net contributors/debtor ratio. Given the regions isolation from the rest of global markets, the Directorate of International Commerce has stated it will suspend tariffs in country in order to facilitate greater cross border trade to the region. While this may undercut business in Yuzhtrans; the companies equatorial location still guarantees it plenty of business from the Americas, Africa, and Europe. Corporate authorities hope to transform the region into a gateway into Asia through both the Pacific and Indian Oceans. This will see ships visiting the Southern Parts of Africa on their way to Asia/Oceania.

The vision of the Executive Council is to shift a huge amount of global trade flows to the Southern Hemisphere. The Council has plans to expand shipbuilding production in order to accommodate megaships capable of carrying many goods across the worlds oceans at low cost. As Amestris completes its reorganization into Yuzhtec; while it will still be exporting large volumes of goods. The Executive Council hopes to establish the subsidiary as the companies R&D hub exporting high value goods and being a leading source of global innovation. This vision will be decades in the making but we believe we will be successful.

JSC Yuzhpromgrup


---
RE: Pressemeldungen / Press Releases - Bitzoseq - 20.09.2017 15:23



Piraten-Presse



Massive Proteste in Pandoria


Huio, jjopl, 2012

Den Versuch, Pandoria aus dem Sozialismus, in ein modernes Land zu wandeln, was Sonnenkanzler Bitzoseq versprochen hatte, kann, zumindest nach großen Teilen des Volkes als Verfehlt betrachtet werden. Bitzoseq selber, in seinem Größenwahn, hat sich eine große Statur bauen lassen, wir sagen aber, nur noch eine Frage der Zeit, bis ein Volksteilhaber Bitzoseq tötet.


---
RE: Pressemeldungen / Press Releases - Blue Wizard - 20.09.2017 18:58



Dain Authorizes Foreign Aid Package to Yuzhpromgrup, Trade Agreement with Yuzhneftigaz



Dain Ironfoot II



NEW EREBOR - Dain Ironfoot II, Secretary-General of the Association of Neutral Nations (ANN) and King of the Iron Hills, authorized his national government to make foreign aid payments of $50 billion to the atomically devastated nation of Yuzhpromgrup. "The Iron Hills will do everything that we can to assist the people of Yuzhpromgrup as they rebuild their lives and their nation," he explained. "It is the decent thing to do."

The king also announced his intention to indirectly assist Yuzhpromgrup by ordering the colonial administration in Helvetico to sign a trade agreement with Yuzhpromgrup's African enterprise, Yuzhneftigaz. "This trade agreement provides much-needed manufactured products to Yuzhpromgrup's African colony at reduced prices, which should reduce the burden on Yuzhpromgrup's government in Yuzhnygrad."


---
RE: Pressemeldungen / Press Releases - Alexei B.Miller - 22.09.2017 20:01





ANN settles liabilities with Yuzhprom Group over nuclear attack



Yuzhnygrad

The Yuzhprom Group Chairman Viktor Zubkov signed the settlement agreement with representatives of the alliance ANN. The company claimed punitive damages against the alliance due to it failing to restrain its members from attacking the corporation Yuzhprom Group with conventional and nuclear attacks. Thankfully the ANN quickly reacted via other methods and quickly reached out to Yuzhnygrad to offer condolences for the lives lost as well as apologies for the unfortunate and unsanctioned attack on the company.

The Yuzhprom Directorate of Budget and Finance estimated damages to exceed 800 billion AR$ in both short term and long term cost. The cost of destroyed infrastructure, loss human and economic capital, and environmental damages among others are cited as the largest cost pressures. The company was already struggling with a declining environment before the attacks, the 3 nuclear strikes in the initial salvo wiped out any short term hopes of reversing the trend.

Due to the Yuzhprom Group loosing Rist which was a 500B AR$ market, and gaining the nearly 2 trillion AR$ market of Amestris. The corporation was able to accept a payment of 500 trillion AR$ to help solve the cost of fully restoring our lost potential. Along with continued extensive support from the Volkerbund Treasury; the Yuzhpromgrup expects its capital region to recover from this disaster within a 10 year period. All efforts are being taken to prevent such an event from occurring on any of our territories again. The Directorate of National Defense has been ordered to accelerate the achievement of Strategic Defense Initiatives in each Yuzhprom Corporate District. Furthermore the Corporate Duma has pledged that it will sponsor legislation which commits to environmental restoration within the next ten years. The capital region will begin phasing out fossil fuel usage in the territory, and will phase out nuclear technology in the region in favor of natural gas, renewables, and eventually fusion technology.

Press
JSC Yuzhprom Group


---
RE: Pressemeldungen / Press Releases - Alexei B.Miller - 27.09.2017 03:27


(Vitaly Markelov - Director of Territorial Administration)




Yuzhprom territorial holdings guarantee longevity



Yuzhnygrad


The Director of the Territorial Administration - the directorate which directly oversees the companies territories uniformly implementing central law and special programs - has stated that the corporations diverse and extensive portfolio of land and sea oceans contain vast potential and will ensure the companies strength, reliability, and longevity for decades to come.

"The regions under the Directorates administration actually make up 85% of the companies total annual output of 5 trillion AR$. This means that the founding and militarily superior region of Yuzhpromgrup only produces 15% of the companies total GDP. By this definition the growth potential of the Yuzhprom Group will only continue to grow, especially if we add additional regions. Investors should be pleased; these sorts of investments produce returns almost immediately in terms of GDP output. However the corporations looks to consolidate power in its present operating regions especially the capital region which is experiencing very high unemployment figures.

The Territorial Administration is poised to complete the pacification of Amestris soon, Yuzhneftigaz remains securely under our control, newly acquired Neubrandenburg remains stable and only require economic stimulus, Yuzhtrans is quickly becoming stabilized. These regions will eventually support larger military forces of the Group, and the Executive Council has ordered the Administration to begin seeking a new capital territory in case the central region falls to extremist which is likely to be Yuzhtrans citing its access to ocean, location in South America, and large military.

Although the Administration lacks oversight over the central region; we can ensure any and all investors that the Executive Council works to stabilize the region. The Management Committee has proposed the enactment of an employment reform to allay concerns over extremism. The Board of Directors has approved this measure of which the government must wait until influence increases high enough to effectively implement the programs across all districts in the central region."

The Yuzhprom Group's GDP has increased to 5 trillion AR$ which secures its position as the worlds largest and most valuable corporation by a considerable measure. The company does envision an expansion in Africa connected to the Mediterranean to gain independent access to lucrative european markets. It's highly unlikely as the corporation battles slows massive debts, while balancing environmental and economic growth. The company must set aside the next 7 to 10 years re-organizing and optimizing its operations to secure it's long-term sustainability. The company is preparing to halt all current missile programs at their current stages citing the lack of violence in the world, and will direct those savings to improving environment reducing debts.


---
RE: Pressemeldungen / Press Releases - Alexei B.Miller - 29.09.2017 23:44


(Viktor Zubkov - Chairman of the Yuzhprom Group)




Chairman Zubkov declares crisis in central Yuzhpromia



Yuzhnygrad

Chairman of the Yuzhprom Group, Viktor Zubkov has announced to other corporate leaders and officials that Yuzhnygrad will no longer host the political center of power citing mass unrest and the companies inability to curb violence settle the inequalities in the territory. The leader stated it would be easier to shift military and financial assets to other regions preferably Yuzhtrans and write off the considerable cost of the saving the region which contributes around 15% of the companies output.

"We have spoken with analyst including specialist forecasters with the Directorate of Finance and Budget and the Directorate of Economic Development. The current GDP output of Yuzhpromgrup can be replaced within two years. The conventional and nuclear gap can be covered within 4 years with an intensive efforts. However as a member of the largest alliance there is less need to replace the loss in military capacity so aggressively.

We have already earmarked 50 billion rubles for the construction of a new capital in Yuzhtrans. It will consist of modern security features and the capital will only be inhabited by foreign and domestic civil servants and their families. I have already given the order to relocate 80% of the government and its support services to Yuzhtrans and embassies are still functional in the territories we annexed so foreign governments will still access us the same. However some support functions will remain in Yuzhnygrad to provide services for citizens, business, and foreign governments during the transition period.

I have still ordered the government to conduct all measures needed to restore the region to its former peaceful state. My goal is to return to Yuzhnygrad before the new capital territory is fully built. We will work tirelessly to save central Yuzhpromia but the continuity of the corporation will be carried out."

The preliminary moves announced by the Chairman sent ruble prices shooting up, hurting exporters and hitting shares prices -2% as the corporation exports 33% of the countries total export volumes.


---
RE: Pressemeldungen / Press Releases - der_typ3 - 03.10.2017 17:02



Shinkansen beginnt suche nach Handelspartnern/Shinkansen starts his watch for trading-partners



Shinkansen erlebt momentan einen großartigen Wirtschaftsaufschwung.
Nun sucht VR Shinkansen daher neue Handelspartner, wobei hier besonders benötigt werden:
IV - Investitionsgüter
DL - Dienstleistungen
RS - Rohstoffe
HW - Halbwaren

Geboten werden kann im Gegenzug:
LX - Luxusgüter
FW - Fertigwaren

----------------------------

Shinkansen is currently experiencing a great economic upturn.
Now, VR Shinkansen is looking for new trading partners, here will be:
IV - Capital goods
DL services
RS - raw materials
HW - Semi-finished products

Can be offered in return:
LX - Luxury goods
FW finished goods


---
RE: Pressemeldungen / Press Releases - Alexei B.Miller - 03.10.2017 20:41


(Andrey Kruglov - Director of International Commerce)




Yuzhprom Group offers duty free trade to Shinkasen



Vologda

The Directorate of International Commerce for the Yuzhprom Group happily offers Shinkasen immediate and whole access to its markets and its potential. The Yuzhprom Group offers a market of over 2.2 billion citizens with an annual output of over 6.3 trillion rubles. Spread across South America and Africa; the company offers a diverse range of products and services to consumers anywhere in the world and is a strong and reliable partner for many countries around the world.

Our consumer market is the world's largest; citizens of the Yuzhprom Group enjoy and expanding standard of living and are increasingly enjoying larger amounts of disposable income. The government appreciates opportunities for foreign partners to help grow this potential. The Yuzhprom Group offers favorable conditions for foreign enterprises seeking to do business with the corporate state. We look forward to exploring our potential. Please reach out to local office of the IntCom Directorate in your country.

Regards,
Andrey Kruglov
Director of International Commerce
JSC Yuzhprom Group


---
RE: Pressemeldungen / Press Releases - Alexei B.Miller - 06.10.2017 21:12


(Valery Golubev - Director of Budget and Finance)




Yuzhprom Group improves overall structural deficit, financial metrics improve



Vologda

The Yuzhprom Group's overall financial profile has improved according to the Directorate of Budget and Finance. The companies total cash reserves amount to 897 billion rubles on liabilities of 1.03 trillion rubles. However due to the companies varying exchange rates throughout each territory; the value of the debt compared to currency values in other regions of the group help the company realize substantially positive equity. The Yuzhprom Group has been able to begin generating profits or ultra low level deficits in 3 out of 5 regions.

Only the embattled capital region and the newly acquired Yuzhmazh has been suffering from budget woes. With the introduction of the mass public works program in central Yuzhpromia we expect new tax receipts to drive the deficit down even lower. Officials have been successful in efforts to halt the collapse of the Yuzhmazh economy. The middle class has stabilized and large scale efforts to increase incomes in underway. The Directorate will continue to issue liquidity to Yuzhmazh to support efforts to reverse economic losses and resume the higher standards of living enjoyed by residents. Also on the agenda is scaling back the extreme cost of living in Yuzhtec. The Technology giants residents living cost greatly exceed their incomes. Therefore the Directorate is preparing to implement emergency measures to reduce their cost of living such as lowering income tax burdens and lifting the export duty in order to stimulate price stability.

The Yuzhprom Group continues to work hard to improve the living standards for our residents and providing excellent services and products to our partners. We are a strong and reliable partner.

Regards,
Directorate of Budget and Finance
JSC Yuzhprom Group


---
RE: Pressemeldungen / Press Releases - Alexei B.Miller - 10.10.2017 22:52





Yuzhprom Executive Council approves measures to rescue Yuzhmazh



Vologda

The Yuzhprom Group's Executive Council has signed off on the latest plan to rescue the embattled Yuzhmazh economy which has suffered through collapsing consumer markets. The Council has enabled the regional executives to begin forcing localized budget cuts and to optimize administrative processes. The most aggressive move is to axe healthcare benefits from the state entity. Rather employees of the corporation itself will receive health benefits and the market itself with privatize.

As we witnessed in Yuzhtec the resulting reform created unique economic conditions which created an indefinite boom in the economy as consumers were forced to spend on this new policies and other things to maintain adequate health. We hope this move will become a catalyst for growth in the economy. As budget sessions near, the Territorial Administration will ensure the deficit of Yuzhmazh is reduced across the board by at least 6% over the next 4 years. This will be aided by the billions being removed off the budget from healthcare expenditures. The Administration will enforce a lowering of interest rates as well as income and excise taxes in order to further support consumption. Increases to capital taxation will help to offset those revenue losses.

Analyst have noted that the loss of the industrial major Yuzhmazh would be a huge blow to Yuzhprom international influence over the long-term. The corporation now relies on the region to produce over 33% of the group's military equipment and 15% of total exports for the company. Yuzhmazh is also the third largest consumer market within the group and corporate earnings potential would further sink if this market collapses. Third party commentators have suggested that the huge debt of Yuzhmazh should be discharged in order to return the company to profitability. However Yuzhprom lacks the liquidity to discharge these debts and it would be senseless to do so before the structural deficit is corrected, and the large scale projects have been completed. Overall company debt to GDP ratio is very low and the company can continue to borrow.

Regards,
Press Service
JSC Yuzhprom Group


---
RE: Pressemeldungen / Press Releases - Blue Wizard - 11.10.2017 02:35



Brazzaville Bombed! Dain Declares Withdrawal from Helvetico



Brazzaville, Helvetico


BRAZZAVILLE - Left-wing extremists bombed the Iron Hills colonial administration building in downtown Brazzaville earlier today. The blast killed dozens, including the colonial governor, and wounded hundreds. In response to the terrorist attack, which was the culmination of increased violence in Helvetico, King Dain Ironfoot II declared that the Iron Hills would withdraw from its sole colonial possession.

"Despite improving the lives of the people of Helvetico by virtually every single measure, they apparently want anarchy," the king explained. "So, we will give it to them."


---
RE: Pressemeldungen / Press Releases - Alexei B.Miller - 13.10.2017 00:50


(Vitaly Markelov - Director of Territorial Administration)




Yuzhprom Group shakes off Yuzhmazh collapse



Vuzhnygrad

The Territorial Administration reports that the corporations control over Yuzhmazh has ended due to an workers uprising after regional executives passed a unionization law into effect. The local security forces were overwhelmed and with the Yuzhpromgrup in a holding pattern to maintain control in Central Yuzhpromia; there was little opportunity to intervene. The Territorial Administration did not recommend an intervention due to enormous cost involved to save the already failing state.

The Administration reports that it will consolidate its efforts to secure remaining territories and does actually report the improvement of these regions. Corporate equity has improved drastically as Yuzhmazh debt has been ejected from the books of the Group. Now the net cash reserves equal 195 billion, which is only 3 percent of current output. The Executive Council is working to aggressively increase fiscal reserves and the Volkerbund Treasury has pledged to assist with this effort. The Treasury has the possibly to transfer up to 670 billion rubles annually to the Yuzhprom Group. At this point the company could initiate inter-organization transfers to eliminate debts and resume funding of large projects.

The Territorial Administration also announces that capital of the Yuzhprom Group will return to Yuzhnygrad as the government has been able to successfully reduce violence and social strife. The relocation will grant the council additional push to more aggressively enforce reforms to stabilize the budget and economy in the region. Executives are scrambling to increase output as a major and costly project concludes which will see another drop to GDP of around 100 billion rubles. Most analyst believe that reducing the massive debts and allowing more private firms to flourish is more important than massive swings in GDP at the cost of the public purse.


---
RE: Pressemeldungen / Press Releases - Alexei B.Miller - 14.10.2017 03:41


(Vitaly Markov - Director of Space Administration)




Seoul's Future Rest in Stars




Vostochny Cosmodrome Complex

The Director of the Yuzhprom Space Administration Vitaly Markov spoke at a conference held at the Yuzhprom Group's Vostochny Cosmodrome Complex in Yuzhtrans. The conference was to exhibit new technologies in space exploration and to promote the continued peaceful development of outer space. The Director elaborated on Yuzhprom's technological progress, current projects, future projects, and commitment to cooperation with other space nations in Seoul.

"We are thankful to host delegates of space active countries and countries interesting in joining this inclusive club of countries and corporations working hard to secure mankind future among the stars. The Yuzhprom Group is at the forefront of the industrial effort to peacefully occupy space to exploit the advantages of unlocking breakthrough technology development and placement in orbit. Our company is happy to announce the completion of the modernization of the GLONOSS system for navigation throughout Seoul. Now even the remotest regions of Seoul can people be tracked for navigation, rescue, police efforts, and other activities. We are also happy to announce the release of new powerful satellite constellations to support and strengthen global communications networks. This array of satellites we are deploying are created to resist the effects of strong solar events. Their outer shielding substantially separates radiation exposure to the most sensitive parts of the craft. Our engineers have also improved redundancy systems, and have developed plasma emitters to envelope the craft in the case of impending solar storms. What's unique about the system is that the power surge is directed into the transmitters which boost the signals which may be "blurred" out during the actual solar event. These tools will be available to governments, militaries, and aircraft over Yuzhprom airspace. It will be expanded to civilian emergency uses and beyond as we deploy more craft and thus gain more emergency transmitting capacity.

The company is currently aggressively developing advanced Intra-Sol Transportation Systems with the goal of reaching Mars orbit within 1 month of launch from earth at the closest distance, and 6 months at the farthest point from Seoul. This system will utilize fusion technology to propel spacecraft at rapid velocity. Naturally this expensive technology will be developed and deployed to prove it is possible. But we hope this technology will be used to cooperate with other entities for cost reason. It is obvious what the benefits are such as sending massive amounts of material to mars in fewer journeys in order to justify the huge operating cost of the mission. Supported by current established and even other newly breakthrough technologies we and our other partners are developing/deploying. We estimate we can fully develop a mars city able to support at least 250,000 to 500,000 people in 50 years, complete with independent food harvesting.

To support these ends, the Yuzhprom Space Administration is investing trillions into fusion technology and other foundation mars technologies. The next task will be to create effective quantum communication networks to establish instantaneous communcation with Mars and other future human outpost in Sol. We are a strong and reliable partner, Trust in the power of Yuzhprom."

The Yuzhprom Group has committed to spending between 3% and 5% of annual output on space development.


---
RE: Pressemeldungen / Press Releases - Alexei B.Miller - 17.10.2017 22:44


(Oleg Aksyutin - Director of Intelligence Services)




Collapse of Central Yuzhpromia 'inevitable' - Aksyutin



Yuzhgorod

"There is little more we can do to prevent the collapse of the region.." says Intelligence Director Oleg Aksyutin after briefing Intelligence Committee MPs from the Corporate Duma currently visiting the new massive government district under construction in Yuzhgorod capital of Yuzhtec. The Director announces the news as his agency struggles to prevent the loss of corporate control over the region.

"There are riots everyday, less now...but they are still being held daily in Yuzhnygrad. We will be unable to prevent the collapse of central Yuzhpromia unless radical reforms are immediately implemented. I have recommended the administration begin relocating Yuzhtec immediately. We expect the transition of the seat of government to be rather smooth, the various Directorates have already begun transferring assets out of the region."

The Yuzhprom Group is offloading its non-performing assets. Entire divisions are being allowed to collapse as the Executive Council seeks to turn the company into a learner more profitable machine. Parent company JSC Gazprom Group Holdings; has agreed to pay off the debts of Yuzhpromgrup. The Yuzhprom Group will then transfer equity away from the division to alleviate the burdens falling on other divisions running smaller deficits.

"The collapse of this state will mean the loss of hundreds of billions worth of military potential including significant losses in the military industrial capacity. However the more efficient entity that will remain will be capable of defending its interest on the localized continents and will dependent on the medium range nuclear deterrent. There are no plans significantly recover loss military potential. Instead the company will use this opportunity to invest back into the citizenry and economy. Thank you."

The new capital of the Yuzhprom Group is now being hosted in Yuzhgorod in Yuzhtec. The largest economy of the Yuzhprom Group. This is also were the group will restore the majority of loss military potential from central Yuzhprom.


---
RE: Pressemeldungen / Press Releases - Alexei B.Miller - 20.10.2017 22:25


(Elena Vasilyeva - Director of External Relations)




Yuzhprom Group worst days behind it



Yuzhgorod

The Yuzhprom Group's worst days are now behind it. We have factored in the eventual collapse of our homeland of Yuzhpromgrup into this statement. The corporation's financial reserves remain strong with a mild deficit that will be overcome. The companies market strength while reduced remains the strongest in South America comprising 43% of South America's annual output and nearly 4% of Africa's output. Our leaders recognize amply opportunities not just in these regions but the worlds.

It's largely anticipated that our market share in South America will temporarily drop to around 37% before natural economic tides returning to over 40% or higher in the long-term. In Africa the potential acquisition of a coastal territory near a cluster of developed southern african states will add to the long-term growth potential on the continent. While depressed global oil prices have seriously undercut operations and expectations in Yuzhneftigaz; the global natural gas market is expected to continue growing for the next 40 years. Therefore the company will continue to develop these prospects.

Our strategic goal remains to dominate global markets. However the scale to which will be to dominant specific global markets. The company seeks to increase military products of dual use nature, we seek to boost exports of aeroplanes, space services, marine vessels, hydrocarbons and chemicals, as well as technology and financial services. The Yuzhprom Group currently processes 70% of South America's financial transactions, and has the largest assets under management as well. Not only this but Yuzhtec proves itself an elite developer and distributor of advanced technologies. The corporation currently pioneers advanced spaceflight programs, green energy production, advanced urban design, robotics and a.i. development, only with advanced military systems to name a few.

While the company with an output of a mere 6.2 trillion, our brutal efficiency and new optimization programs will allow us to surpass our rivals in the raw success of our enterprises. As the largest single corporation in Seoul; the Yuzhprom Group is the strongest and most reliable partner you'll ever know. Trust in us!

Regards,
JSC Yuzhprom Group


---
RE: Pressemeldungen / Press Releases - PredWilson - 20.10.2017 23:54



First international press conference by Tekerwan's new President on the international agenda



This evening the previously reclusive and unstable central Asian nation of Tekerwan openly embraced the international community. The President addressed a crowd of numerous journalists and Tekeri Liberal Progress Party to formally declare the new constitution and international intentions of his term as premier.

The speech follows the recognition of the Republic of Tekerwan by a large portion of the world's nations and formal induction into the ANN. On a related note, the President announced that his government would pursue an agenda of 'involved neutrality', aimed at securing peace both at home and abroad whilst building an influential position on the world stage for the young nation. Part of the early stages of this move towards globalisation within Tekerwan have included multiple free trade deals with Baba Yetu, Shinkansen and Mato which have produced small but persistent economic growth to the previously stagnant Tekeri economy.

In the coming years the President suggested that international observers should expect gradually decreasing barriers to free trade with all partners that wish to pursue such ends, to mutual benefit, including the reduction of tariffs and the free flow of capital between borders; such has been seen from the past two budget changes of the Wilson government.

Additionally the President extended invitation to the various governments of the world to establish (or otherwise to rebuild or redefine) their embassies and diplomatic efforts that had previously been thwarted by the civil war that had defeated the previous state and continues to ravage much of the Central Asian steppe.


---
RE: Pressemeldungen / Press Releases - Alexei B.Miller - 21.10.2017 00:21


(Valery Golubev - Director of Budget and Finance)




Yuzhprom Group lobbies to reduce global tax regime



Yuzhgorod

As a profit oriented entity with massive social obligations; the Yuzhprom Group seeks to optimize budgets, streamline operations, and of course maximize profits to the benefit of citizens, customers, and shareholders across the globe. Naturally with a finite market potential; the company does in fact have vast yet finite resources. Our goal in the Directorate of Budget and Finance is to maximize these fiscal resources. This is why the Yuzhprom Group is launching an intense lobbying effort to lower the cost of doing business around the world.

We implore alliances, national governments, and supranational entities to reduce these cost for the sake of citizens and shareholders around the world. The group pays 210 billion rubles annually to its own alliance alone; and we also pay upwards of 40 billion rubles for doing business with other countries in the world. Imagine with a global economy of 345 trillion rubles how much the world pays in tariffs? With sway over just over 17% of the global population or nearly 1.5 billion citizens the Yuzhprom Group has the world's largest population. Therefore it is in our critical interest to see these cost lowered and delivered to our population.

With what is clearly the world's largest consumer market. The Yuzhprom Group is open to initiating free trade agreements with all nations. We offer a large market of 1.5 billion citizens of various socioeconomic backings to offer products to. In return the Yuzhprom Group merely request unfettered access to your national markets. The benefits of free trade will accelerate the creation of wealth in our state which lead to a wealthier population for our foreign partners to compete for. In addition to corporations who establish headquarters whether national, continental, or global within the Yuzhprom Group we offer customized tax solutions to your enterprises and even tailored relocation assistance. With one the lowest tax regime in the world, and strategic access to global markets the Yuzhprom Group is THEE premier location to operate your business.


---
RE: Pressemeldungen / Press Releases - Alexei B.Miller - 24.10.2017 00:49


(Elena Vasilyeva - Director of External Relations)

The Yuzhprom Group establishes relations with the Republic of Tekerwan



Yuzhgorod

The Directorate of External Relations invites the Head of the Tekerwan Republic to Yuzhgorod to begin efforts to cooperate on economic agendas. The Yuzhprom Group being founded originally as an industrial conglomerate now comprises all major global industries. Therefore our diverse experience and proven ability to generate returns grants us the reputation of excellence. We look forward to this cooperation.

The Yuzhprom Group extends the offer of direct flights between all Yuzhprom territories and the Tekerwan Republic. Yuzhflot will even offer once a week direct flights between the Yuzhgorod and Tekerwan in order to facilitate business contacts between South America's largest economy and a rising Central Asian star, In addition to establish an embassy with the Directorate of External Relations. The Directorate of International Commerce will establish an office in order to facilitate transnational business and trade between our countries. The Directorate has the ability to independently conduct trade relations and negotiations with countries in its overseas area's of service.

Trust in the Yuzhprom Group; we are a strong and reliable partner.

Highest Regards,
Elena Vasilyeva
Director of External Relations
JSC Yuzhprom Group


---
RE: Pressemeldungen / Press Releases - Alexei B.Miller - 25.10.2017 21:37





Terror Strikes Yuzhprom Group!



Uranigrad

The outskirts of the Yuzhneftigaz capital Uranigrad have been rocked with bombs from what's believed to be terror cells attempting to cripple the corporations control over vast hydrocarbons and uranium deposits in the country. Unfortunately for these terrorist and their sponsors; Yuzhneftigaz contains the highest build up of troops outside of central Yuzhpromia. The Directorate of National Defense will further enhance the corporations defense potential and we will crush these hostile forces. The CEO of Yuzhneftigaz Alexey Rubinov spoke:

"I have spoken with Chairman Zubkov earlier, he has expressed the companies full support in tackling this brewing threat. These terrorist were bold enough to attack the heart of our Saharan jewel! We will not tolerate this attack and will will crush these terrorist. As Commander in Chief of the Yuzhneftigaz Territorial Guard I authorize the Yuzhneftigaz Adjutant General to begin anti-terror operations within the territory.

We will work with our superiors in Yuzhgorod to find these source of this evil and will destroy it at the source. The Directorate of Intelligence and the Directorate of National Defense have heavy suspicion that the terror cells originates somewhere in Africa as well as the funding source. We pledge to uncover this mystery in the very near future and issue the harshest penalties possible to deter any future terror plot against the Yuzhprom Group or any of its allies. We are expanding security presence at out uranium mines as terror activities against these significant extraction efforts has increased threefold in the last year alone. We will not allow the terrorist to acquire nuclear weaponry.

Yuzhneftigaz and its parent the Yuzhprom Group is reinforcing African security with these tremendous efforts to snuff out the terror cells. We will work with our partners on the continent to swiftly end this reign of terror."

The Yuzhprom Corporate Duma has passed a bill expressing its full support to Yuzhneftigaz and has allocated the Intelligence and the National Defense Directorates additional emergency resources to help uncover the source of the terror attacks.


---
RE: Pressemeldungen / Press Releases - Alexei B.Miller - 27.10.2017 03:21


(Viktor Zubkov - Chairman of the Yuzhprom Group)




Executive Council resist shareholders calls for Yuzhxit



Yuzhgorod

The Executive Council declares that the company will currently not consider leaving the Volkerbund over the ongoing tax dispute. The Yuzhprom Group has been lobbying the alliance government to step up disbursements of the massive 30+ trillion ruble reserve fund accumulating. The company also argues that the alliance tax rate should be dismissed until alliance reserves fall to 10 trillion ruble.

These talks are apart of the long-running and intensive effort of the Yuzhprom Group to boost profitability. The corporation lost industrial giant Yuzhmazh due to financial difficulties and stagnation of the middle class. Naturally if the Yuzhprom Group was in a better position to save this region and finance its recovery things would be different. However the region with hundreds of millions of citizens still exist as a rogue and lawless territory. Naturally it's the urge of the Yuzhprom Group to protect its struggling territorial integrity. To meet these ends; the company must win concessions on taxation policy as the group sends over 200 billion in taxes and fees to the Volkerbund treasury each year.

Remaining Yuzhprom regions are completing efforts to eliminate budget deficits. These savings will be eventually utilized to help solve the massive financial disaster of the former capital region of Yuzhpromgrup. Unfortunately the Yuzhprom Group has been unable to reach its target capital expenditures and its muddles through the long restructuring program. However this program will create a strong company in the long-term.


---
RE: Pressemeldungen / Press Releases - PredWilson - 28.10.2017 03:15



Presidential release from the Republic of Tekerwan



"Within the first decade, the great Republic of Tekerwan has emerged triumphant over years of brutal civil war. Our people survived the previous state, the coup'etat and the civil war!

Now we receive our prosperity, as a reward for our existential struggle. The Tekeri economy grows at roughly 5% per year, easing the problems of unemployment and poverty. Also we have formally established a policy of cooperation with the various peoples and regions of Tekerwan to ensure political empowerment of all citizens.

We are a member of a great power alliance and receiving national recognition from enough states to consider ourselves the legitimate government without dispute. My administration generously accepts deeper diplomatic efforts from the Yuzhprom group and will facilitate fully, any efforts to broaden relations between the Terki government and them.

These years only promise glory to a stronger Tekerwan."


---
RE: Pressemeldungen / Press Releases - Alexei B.Miller - 28.10.2017 03:52


(Sergey Khomyakov - Director of National Defense)




Yuzhprom Group to deliver 'disabling response' following terror attack



Yuzhgorod

The Yuzhprom Group prepares for war, the Directorates of Intelligence and National Defense have concluded their findings on the origins of the ongoing terror attacks in Yuzhneftigaz. Even in light of the recent budget cuts to defense the Yuzhprom Group will hammer those who forsake its strategic interest and security of its citizens.

The Directorate of National Defense is preparing a comprehensive response to the attack on Uranigrad and the mines in the country. Therefore we will issue a final warning to African government responsible for this crime to halt funding to this group and to hand them over to face trial in Uranigrad or be consider complicit with the terrorist attacks. The corporation is prepared to bring its full capabilities online to defeat this menace not only for ourselves for but all nations. The Yuzhprom Group shows itself a strong and reliable partner even in the face of terrorism!

Press


---
RE: Pressemeldungen / Press Releases - Alexei B.Miller - 31.10.2017 03:50


(Valery Golubev - Director of Budget and Finance)




Yuzhprom Group and Volkerbund agree on new alliance tax policy



Yuzhgorod

After prolonged and intense lobbying by the Yuzhprom Group to Volkerbund authorities the alliance has introduced a new ultra low tax rate of .2%. Naturally the Yuzhprom Group is quite pleased to have more of own money staying within the company. Valery Golubev issued a statement to a gathering of investors and journalist:

"We have fought hard for better rates for our customers and client around the world. Now the Yuzhprom Group can begin to better define it's financial position and implement some of its strategic plans. Yuzhprom Group will now be able to execute its expansion goals without the burden of unnecessary taxes cutting into our hard earned profits. Coincidentally the Directorate's hard work was able to bring the system wide profitability to 75% before the tax reforms. Now we invest these additional funds into much needed security and capital investments. The corporation will be investing nearly 1 trillion rubles into two new territories we plan to acquire. The funds will be used to redevelop prospective industries and nourish debt schedules."

The Director famous for his strict fiscal conservatism now champions the companies new mergers citing the importance of long-term profitability outlooks. Mr Golubev expects the Yuzhprom Group to be at 100% system-wide profitability in 5 years,

Press


---
RE: Pressemeldungen / Press Releases - Alexei B.Miller - 01.11.2017 21:18


(Vitaly Markelov - Director of Territorial Administration)




Territorial Administration anticipates expansion of portfolio



Yuzhgorod

The Yuzhprom Group Directorate of Territorial Administration expects to receive two additional territories, comprising an additional 80 million citizens, and over 2 trillion rubles in economic output. These new acquisitions come has the Yuzhprom Group attempts two additional mergers with derelict governments. The Director Vitaly Markelov stated to a press audience earlier.

"The Yuzhprom Executive Council has green-lighted the merger of two additional regions facing flagging political and economic conditions. While these regions have not technically reached the danger zone, the Council seeks to swiftly merge these territories and prevent their larger populations from suffering from the effects of lawlessness. The mission of the Territorial Administration will be the same. To improve the living standards of citizens and maximizing the economic output of regions through prospective analysis and development of the useful economic basis of the regions.

These additional regions will improve our access to different markets, will significantly boost our current supply chains allowing to eliminate huge inefficiencies and burdensome cost, and provide additional value and savings to shareholders, customers, and citizens alike. Our administration over the regions of Yuzhtec, Yuzhtrans, and Yuzhneftigaz show that the company is able to improve the conditions of countries we administer beyond measure. The Yuzhprom Group has truly done its part to spread wealth and prosperity across the globe. This move will strengthen the position of NoAmCon and expand free market access to all our alliance partners and free trade partners.

These efforts prove that the Yuzhprom Group is truly a strong and reliable partner. Thank you for your trust."

The Executive Council has informed the Volkerbund administration of the merger.


---
RE: Pressemeldungen / Press Releases - Humo - 02.11.2017 00:00



Baba Yetu interveins in War



Baba Yetu condems the illegal attacks from the Yuzhprom Group and is deploying it's military quick reaction force to support it's neighbour. President Humo has adressed the media, that Baba Yetu will not watch silently while it's neighbouring county Fl3gmon is forcefully absorded into the Yuzhprom Group moloch without any reason.

The country of Fl3gmon has a stable and healthy government, providing no reason for a foreign intervention. It's more likely the case, that the notorius warmongers of the Yuzhprom Group are once more expanding their profits via military conquest. The republic of Baba Yetu will not allow the Yuzhprom Group to enslave innocent countries and establish a military foothold right next to it's borders.

The government of Baba Yetu demands the immediat retreat of all armed forces from the country of Fl3gmon from the agressor of the Yuzhprom Group.


---
RE: Pressemeldungen / Press Releases - Alexei B.Miller - 02.11.2017 00:32


(Elena Vasilyeva - Director of External Relations)




Yuzhprom withdraws from Fi3gmon, promises to update annexation assessments



Yuzhgorod

The Yuzhprom Group has made a tragic error in determining the State of Fi3gmon to be derelict and abandoned. We were also unaware that the country is listed as a protectorate of Baba Yetu. Therefore the Executive Council has immediately ordered the withdrawal of security forces from the territory at once. Chairman of the Yuzhprom Group has ordered a review of the process to determine which countries are eligible for absorption. The Directorate of External Affairs and Directorate of International Commerce; Joint Office of Overseas Mergers and Acquisitions must produce a reason as to why the invasion of this country was allowed to proceed utilizing outdated data and without consulting regional partners.

We do warn Baba Yetu that any further military attacks against the Yuzhprom Group will be met with a disproportionate response. We therefore encourage the Republic of Baba Yetu to limit its threats of military adventurism to its own region. Insinuation of scenarios were Baba Yetu attacking Yuzhprom forces will not be accepted by the Executive Council nor the Volkerbund Security Council. We offer an apology for our error and again pledge steps to limit these sorts of mistakes in the future.


---
RE: Pressemeldungen / Press Releases - Alexei B.Miller - 02.11.2017 01:48


(Andrey Kruglov - Director of International Commerce)




Yuzhprom Group to enhance security in Pacific Region



Yuzhgorod

The Yuzhprom Group is committed to the safety and freedom of navigation in international waterways. This is why the Directorate of International Commerce assures our foreign partners that the stability of these very important waterways will be assured despite the brutal show of force by the Republic of Baba Yetu. The Directorate of International Commerce is announcing that the company will be increasing armed patrols to the region from alliance bases in the region. The Yuzhprom Naval Administration is deploying a carrier group to Vaterland and Bluthan along with some squadrons of strategic aerial units to thise countries as well.

The company will also be placing naval and air groupings in Kurhessen and Livarien to ensure the entire sea routes from the South Atlantic/Red Sea - Indian Ocean approaches to the South Bluthan Sea are safe from military adventures from the Republic of Baba Yetu. These moves come as the Government of Baba Yetu threatened to take military action against the independent policies of states in the Yuzhprom Group. These steps are being taken to protect the global economy and to deter the Government of Baba Yetu from threatening the global economy.

The Yuzhprom Group itself seeks to balance security needs with the goal of long-term profitability and maximum economic growth.

Press


---
RE: Pressemeldungen / Press Releases - Alexei B.Miller - 03.11.2017 01:03


(Yulia Mikhailova - Director of Market Analytics)




Yuzhprom Group emerges as dominant market influencer in S America and Africa



Yuzhgorod

The successful operation to eliminate terrorist strongholds in parts of Africa proves the Yuzhprom Group's pledge to stay in Africa for the long-term. Over the course of 7 years; the Yuzhprom Group has spent billions on marketing campaigns meant to encourage investors and shore up consumer confidence in markets around the world. Recent efforts to undermine our market strength has caused a knee jerk reaction by investors and this has dragged down our market.

Therefore the Yuzhprom Group had no choice but to intervene to stabilize markets and the efficacy of our long-term Africa operations. While the efforts have caused some damage to financials across the company plunging central Yuzhpromia into an unrecoverable debt scenario and knocking billions in output system-wide the decision WILL protect our long-term profitability. The Department of Market Analytics does predict a continued hit at profits and reserves but we believe market forces will correct themselves and a mild round of stimulation from the corporation will be enough to bring consumer confidence back.

During the next fiscal summit; the Executive Council will introduce mild tax reductions and will stimulate aggregate demand via purchasing decisions. As consumer demand returns to expectations; the company will reduce spending in demand as to not induce greater inflation that the Yuzhprombank forecast for.

Regards,
Director of Market Analytics
Y. Mikhailova
Department of Market Research and Analytics


---
RE: Pressemeldungen / Press Releases - Alexei B.Miller - 03.11.2017 23:56


(Alexander Ivannikov - Chief Executive Officer of YuzhCapital)




Executive Council appoints Ivannikov to lead YuzhCapital



Kholodnygrad

The Executive Council has appointed former Deputy Director of External Relations Alexander Ivannikov to the top spot in YuzhCapital formerly Paradise Lost. The veteran diplomat has years advancing the interest of the company and successfully brokered the free trade agreement established between many states of the ANN. The new CEO will be tasked with eliminating the regions sovereign debt, tackling the deficit, jump starting economic growth, and finally overseeing the re-militarization of the territory.

Mr Ivannikov has decided to fill his Management Committee with technocrats; and even hiring some of the economic officials from the previous government as advisers on the YuzhCapital Economic Council. Analyst expect very aggressive reforms being immediately implemented as the Ivannikov administration implements its first budget for the new fiscal year. The CEO will report to the Directorate of Territorial Administration which is tasked with overseeing compliance with centralized law and code and ensuring regions conduct their affairs to the benefit of the company by providing oversight over subsidiary operations.

Press


---
RE: Pressemeldungen / Press Releases - Alexei B.Miller - 05.11.2017 22:16





Yuzhprom initiates intervention into Kurhessen



Uranigrad

The Yuzhprom Corporate Duma has authorized the Executive Council to implement active hostilities against the Republic of Kurhessen for its brazen attempt to invade a subsidiary of the Yuzhprom Group. The CEO of YuzhCapital had only just relocated his family to the region when 89,000 troops breached the desert frontier of the territory, reaching the outskirts of the capital province.

The Directorate of National Defense moved nearly 300k troops from Yuzhneftigaz to defend the region from being annexed by the rogue government. The Directorate then mobilized nearly 200k troops for a counter attack against Kurhessen. Yuzhprom Group has attempted to contact the government of Kurhessen for clarification on these events. We've even made it clear that we have no desire to acquire the tiny countries feeble 300+ billion ruble economy. Nonetheless the Yuzhprom Group will incorporate this region into the family of companies and implement the needed economic reforms to get the region on the right track.

The Directorate of Economic Development, along with the International Commerce Directorate will place large regional headquarters in the region in order to give our Eurasian partners better access to corporate services. The region will host what will be the future headquarters of Eastern Command which will coordinate the companies military operations and cooperation in the Greater Asia Pacific Region.


---
RE: Pressemeldungen / Press Releases - Alexei B.Miller - 07.11.2017 01:39





Duma unanimously passes defense and economic modernization bill



Yuzhgorod

The Yuzhprom Group's largest Corporate Duma ever with 4,019 members today passed an important piece of Chairman Zubkov's Yuzhprom 2050 Plan into effect today. The plans calls for the establishment of the Yuzhprom Group as 'Seouls preeminent military power' and to place the company in the leading economic rankings. The Chairman outlined that the company must increase it's current defense potential by 33% and the current aggregate economic output by 200% to meet these goals.

In order to create securer conditions to meet this goal; the corporation will commit 2.5 trillion rubles towards the completion of strategic weapons and to boost military manpower to safeguard the group's six total territories spread between South America and Africa. This will see each territory equipped with a million+ man territorial defense force. The corporation will no longer implement territorial mergers and acquisitions; this extremely cost venture has proven to be unnecessary as the company must now expend massive resources to bring these newer regions to code while defending them. Nonetheless the acquisition of Kurhessen will significantly enhance the companies market access to Eurasia.

Kurhessen will now serve as the gateway between the Yuzhprom Group and all of Eurasia. As such the Duma is appropriating billions of rubles annually to the territory to fund development of the regions economic and military faculties. With the responsibility of defending the gateway to the Mediterranean and thus our very important european partners; the Yuzhprom Group will not fail in its obligations to this region. This is why we are announcing the immediate upgrade or sea control and air traffic control infrastructure in the region.

The Executive Council also recognizes that the Group is slowly lagging behind its partners in economic parity. While the combined weight of the Yuzhprom economy has expanded; the per capita increases have slide down dramatically. This is why the company is committing to across the board new spending of 200 billion on civil and economic programs. This is including but not limited to efforts such as tax relief, mega projects, infrastructure development, r&d partnerships, etc. The Yuzhprom Group is fully committed to focusing its efforts to become thee preferred economic partner in Seoul. With products ranging from every industry from hydrocarbon and mineral extraction to processing, healthcare, advanced manufacturing, finance and investment, to research and development, to defense, to space technologies the Yuzhprom Group is the strongest and most reliable partner you'll ever have.

Press


---
RE: Pressemeldungen / Press Releases - Alexei B.Miller - 09.11.2017 01:48


(Vyacheslav Mikhalenko - Director of Strategy and Planning)


Yuzhprom and the Power of Corporatism



Yuzhgorod


Many nations are enthralled by the raw efficiency and massive success of the Yuzhprom Group. The company while not ranking in the top economic spots commands sway over 1.6 billion citizens, a 10 trillion ruble economy, 4 million soldiers supported by the largest nuclear arsenal spread across 6 territories and regions. Responsibility for this many people containing many different languages, religions, economic statuses, and creeds might be the nightmare of most governments. But this is what drives the companies massive success.

The allure of the capitalist dream captivates our citizens to pursue their own success. To start businesses, join government, or join the highly rewarding workforce. All citizens know the opportunity available to them, and the companies many development programs ensures that each citizen will have an opportunity to become successful. The company itself has business lines spanning all available product markets. Vertically and horizontally integrated; the company offers the lowest cost to consumers by integrating all streams of business. Yuzhprom Group pays top ruble to develop the most talented citizens to run the company. The Technocrat Corps is the largest developer of talent in the world.

The Corps primary mission is to "identify and develop the technical potential of candidates to execute the missions of responsibilities of the corporation to outstanding degrees and exceeding expectations." This tall mandate produces arguably some of the worlds best trained administrators. This is why graduates of Technocrats Corps are found in the highest positions of business, politics, and science across the world. The Directorate of Corporate Administration which selects vets and places available for civil employment within the company only accepts the best graduates of the corps. Top Corp performers are blocked from being employed at non-corporate owned installations or entities and are guaranteed employment within the corporation.

While the Yuzhprom Group does sometimes appear to lag behind the competition. The Corps insiders admits that "everyone move by the company is calculated and seeks to serve only the companies strategic long term interest." So despite sacrificing GDP or even military supremacy now. The Yuzhprom Group's elite planners are ensuring that the company continuity and overall success are at the forefront of all actions. Insiders share that the company only has a few more strategic adjustments remaining before it's able to leverage it full capabilities towards the economic domination of Seoul.



"The nation's of Seoul have not even witnessed a fraction of the potential of the Yuzhprom Group. Soon the world will be enthralled by the majesty of Yuzhprom"

- Chairman Viktor Zubkov




---
RE: Pressemeldungen / Press Releases - Alexei B.Miller - 09.11.2017 23:06


(Valery Golubev - Director of Finance and Budget)




Yuzhprom Group financials boost investment grade



Yuzhgorod


The Directorate of Finance and Budget released the financials for fiscal year 2024. The company was able to improve its overall debt to GDP ratio with the expansion of enterprises, aggressive deficit and debt reduction efforts, as well as innovative methods to drive economic growth. The improvements have seen corporate stock values rise by an average total of 7.4% YoY.

Corporate Debt stands at a solid 20% of GDP which the directorate expects to decrease with expanding GDP figures as well increasing surpluses throughout the business units. The company has begun to address the massive debt of the Yuzhpromgrup by transferring from Yuzhtech 250 billion rubles annually. As other units begin to accrue larger surpluses the company will direct additional funds to paying off this massive debt load.

Corporate Reserves rest at a healthy 16% of GDP; the directorate expects this figure to fall as GDP expands and some YuzhCapital reigns in its massive 63 billion ruble deficit. Yuzhtech has inherited a small and temporary 50 billion ruble deficit which the directorate pledges will be mostly cleared in the next fiscal year or so. Yuzhneftigaz and Yuzhtrans expect to return to surplus within the next two fiscal years. The directorate predicts the reserves will shrink to 11% of GDP until they begin to increase again within the next 2 to 3 fiscal years.

The Yuzhprom Group closed out 2024 with a GDP of 9,992 trillion ruble. This is an increase of 2.2 trillion rubles over the last fiscal years. This stellar growth may be skewed due to the two territorial mergers finalized this years adding roughly 8 to 900 billion GDP to the companies output. Over the next fiscal year the Directorate of Finance and Budget anticipates aggregate GDP growth of 5.4 percent or an increase of GDP to 10.5 trillion ruble. In the year 2026 the Yuzhprom Group will aim for growth of 7.1 percent or a GDP of 11.2 trillion ruble.

*These figures and forecast will may change based on the implementation of Chairman Zubkov's 2024 State Armaments Program and the 2024 Economic Mobilization Program.*


---
RE: Pressemeldungen / Press Releases - PredWilson - 10.11.2017 14:50



President of Tekerwan addresses public governmental meeting audience including hand picked press invitees



Blessed and prosperous is our young nation! In the last few years we have achieved much and surpassed the expectations of our critics.

During the last quarter the Tekeri economy achieved a record level of growth, hitting nearly 7%! Income equality has also improved with our overal GINI indicator rating dropping by ten points from 25.0 to 15.0. In addition we have reduced unemployment by around 8% since last year. These numbers are impressive and have good economic implications, moving forward into a quarter of thorough administrative modernisation that will improve the efficiency of the government's bureaucracy and cutting the costs to our national budget.

As was announced via media outlets a few months back, our scientists have also achieved high grade rocket missile propulsion; setting out the first steps toward the Tekeri orbital and space programs. To handle these huge endeavours my government is proud to announce the formation of a new science wing, it will be called the National Exploration of Space Conglomerate or NESC for shortened. Within five years we hope to have the first Tekerwan orbital satellite in the sky. For this I hope we can receive international blessing.

Further agenda for our domestic plan includes the expansion, or largely, the creation of a more serviceable Tekeri navy and air force to allow us a greater capacity for domestic defence and international missions as well as the enhancement of opportunities for our young conscripts in service to their country. Finally we will complete many of the final stages of our great push towards modernity which will include further spending toward education, adult employment services, healthcare and improving the efficiency of the welfare state.

However I regret to inform you that many of the spaces reserved in the Tekeri capital for international embassies remain empty. I understand the public's concern for how this money is being spent for these spaces and in response I am announcing today a deadline for these offices rental contracts to end in the summer of 2030, if they are not received by foreign governments.


---
RE: Pressemeldungen / Press Releases - Alexei B.Miller - 11.11.2017 01:37


(Viktor Zubkov - Chairman of the Yuzhprom Group)




Yuzhprom Group to reignite nuclear program



Uranigrad


Speaking at a Summit of African Leaders today, Chairman of the Yuzhprom Group Viktor Zubkov promised that his country would upgrade 100% of his nuclear forces to orbital status within three years. Currently only 25% of the countries nuclear equipped territories can deploy these weapons to any territory. The Yuzhprom Group will soon see 83% of its territories become nuclear capable; and will eventually see 100% system wide nuclear capability. The leader whose country has been the victim of nuclear aggression twice only had this to say:

"The Yuzhprom Group encountered nuclear surprise twice, we will not allow this same mistake again. While the world does grow quite there remains a significant threat to our peace in the Far East which we must ensure we have an overwhelming capacity to defend against. With out conventional forces spread across continents we must ensure that the Yuzhprom Group will maintain a credible strategic deterrent to protect our socioeconomic development initiatives. This nuclear shield will allow the company to build up its conventional forces to provide for the defense our territories, alliance, and allies around the world. The Yuzhprom Group reserves the right to respond to a conventional attack on the country via nuclear means. "

The Yuzhprom Group is planning to spend over 1 trillion ruble on the complete upgrade and refurbishment of its strategic nuclear weapons and missile defense program. This will allow the company to cap its troop levels on par with the largest recorded troop levels of any given country. This will leave around 1 trillion rubles committed to the State Armaments Program to be spent upgrading conventional military forces. The Company is implementing a slow start on economics projects. It's committed to 250 billion rubles annually to Yuzhpromgrup debt relief. The Directorate of Finance and Budget will issue 1 trillion rubles worth of corporate bonds to fund of the development. Other funds will be earmarked from the budget/reserves and Volkerbund funding. Yuzhprom will also spend 30 billion rubles on the construction/expansion of bases in Eurasia and Oceania in order to contain Baba Yetu.


---
RE: Pressemeldungen / Press Releases - PredWilson - 11.11.2017 01:52



A surprise second address by the President of Tekerwan sheds light on new geopolitical strategy







Hello I'm Cyan Blue here with TBC with your latest political news.

This afternoon the President called a second public meeting of high ranking party officials and hand picked media representatives, in the same venue as last month to deliver an impromptu speech. The President spoke on a pedestal with representatives behind him. High ranking diplomats and also military officials, most from his party and high ranking ministers but several were identified as part of an Ambassador team from the Yuzhprom group territories.


---The President addresses an audience inside a parliament building surrounded by smiling suited business people, politicians and uniformed military officials-----

" Today I am proud to announce the first solid foundations of a special relationship between Tekerwan and the Yuzhprom group. The regent and CEO of the group has formally set in motion a plan to renovate many old military buildings in Tekerwan to establish bases alongside exclusively sponsored construction projects, including a new civilian airport in the Tekeri capital to strengthen economic bonds between our two governments. In addition several new joint-funded military air force instalments across Tekerwan will welcome improved domestic defence against would-be foreign enemies. In the coming years the Yuzhprom military will join Tekeri armed forces in joint drills intended to simulate foreign invasion and domestic terrorism to improve readiness in Tekerwan which will supplement our move towards militaristic modernity.
Our plan will be formalised under a mutual defence pact aimed at creating and solidifying a new peace in Asia! Too long have we been subject to inadequate governance and civil strife, we move to end the current conflict and to prevent that which may present itself in the future!

But military and diplomatic arrangements are not the only benefits of this new partnership, but of course, the multitude of economic opportunities. Over the three year period following the enactment of the treaty, trade between Tekerwan and Yuzhprom territories will become free. That is, tariff free, accompanying steps towards more fluid migration between our nations. I hope some of you are ready to go and tourist in South America and Africa very soon."

------

Well, as we can see the President has confirmed many of the suspicions of international observers that Tekerwan will be affirmatively set on a course of events that will see an alliance with Yuzhprom group formed. Here we have a political analyst and lecturer from the University of Yurino. Thank you for joining me today Professor.

Professor: Thank you for having me here.

Cyan Blue: It's our pleasure. Wow, well today we've had some huge, huge announcements by the President regarding the details of a new alliance-like agreement with the corporations of Yuzhprom group. Of course this has massive implications for the people of Tekerwan, how do you think people have received the news?

Professor: Ah, yes you're right it definitely does. Especially for younger Tekeris looking to establish businesses and to improve career portfolios but it also has impact upon the generation above who have know little but phoney elections and civil war up until the creation of the Republic. I think generally it is supported; over the last two or so years, or rather, the years that have particularly involved movement towards deepening diplomacy the overall support for the President and his government has rapidly improved and has no real sign of withering as we move towards modernising reforms in the coming years.

Cyan: So it's domestically supported and...also it just goes to show that a huge overt diplomatic effort by the President hasn't just come and gone in vain. It's actually produced tangible results. But, while the announcements may be received well by the Tekeri population how has it been taken on the international scene?

Professor: Well the majority of the analysts I've spoken to have agreed with me that the events we see in the next five years will come to influence massively the fates of most of the countries in world Seoul. Also many that I've spoken to agree that this new line of military diplomacy alongside militarism at home is part of the Tekeris effort to reduce the threat from rivals in Asia particularly. If we look over to Baba Yetu particularly, in spite of a free trade agreement exisiting between Tekerwan and them, the military power of Baba Yetu would be understandably enough to make the Tekeri government nervous. Unlike Tekerwan and Yuzhprom group and other regional powers across the world, the Baba Yetu military and nuclear capacity is not restrained by international alliances and agreements. If this nation were to become rogue and pursue an expansive agenda, it's unclear whether the international community would step in to intervene. The huge downsizing of the ANN has slashed its power and consequently its reliability as an iron umbrella for Tekerwan, forcing it to look elsewhere for that security.

Cyan: Thank you for your time Professor. It's been a pleasure having you on here.

Professor: You're welcome. Thank you.

------

Cyan: What will come in the next few years, will the new alliance in Asia produce new power balancing diplomacy and an arms race or be a move toward a permanent and robust peace in Asia and the far east. I've been Cyan Blue with TBC with your political news.


---
RE: Pressemeldungen / Press Releases - Alexei B.Miller - 14.11.2017 04:30


(Vsevolod Cherepanov - Director of Interior Affairs)




Yuzhtec seeks to restrict migration



Yuzhgorod

The capital territory of the Yuzhprom Group is facing a massive issue. The region is experiencing massive brain drain and its having devastating effects on the economy. The Bureau of Migration and Immigration is seeing the adult working age population dwindle in the country; this is having immediate impacts on revenue, consumption, security, and economic viability. Despite the best efforts of the company of provide optimal economic conditions for the region; Yuzhprom Group's largest economy and population can no longer be seen as the reliable driver of growth for the company.

The Directorate of Internal Affairs under which Immigration is held is planning to implement a massive border wall project and the office will also strictly halt the issuance of passports out of the country. This calls for the rapid acceleration of the Orbital Weapons project underway and possible even cutting funding to central Yuzhpromia to ensure this economic jewels remains viable. Since the reduction of exports the company has relied on strong consumer sentiment to fund operations. This led to a massive 1 trillion ruble reserve fund the largest in the company.

The Executive Council has agreed to support economic efficiency programs in the country to continue supporting the economic growth of the region despite the population reduction. The Council will need to drive the creation of wealth in order to support the corporations finances. The Yuzhtec Management Committee has recommended cutting funds to Yuzhpromgrup in order to save what's essentially 50% of the Yuzhprom Group's economic clout. Without a strong Yuzhtec; the Yuzhprom Group will never realize its vast agenda. The Council will make its decision by Wednesday evening; if a wall is built it will still take 2 additional years to complete the nuclear upgrades and 5 years to fully construct the wall. By that time; the population of working adults could be 50% the current total and the economy already devastated but on the road to recovery.


---
RE: Pressemeldungen / Press Releases - Alexei B.Miller - 15.11.2017 00:57


(Valery Golubev - Director of Finance and Budget)




Gazprom Group orders revisions to Yuzhprom's 2050 Agenda



Yuzhgorod


The Gazprom Group; parent company of the Yuzhprom Group has ordered the Yuzhprom Group to revise its 2050 Agenda to meet corporate budgetary regulations. Opposing deputies in the Yuzhprom Corporate Duma appealed a ruling by the Yuzhprom Supreme Economic Court to adjust Chairman Zubkov multi-trillion ruble agenda to rocket the company ahead militarily while focusing less on the companies core agenda which is to dominate Seouls markets.

The Yuzhprom Directorate of Budget and Finance has been ordered to comply with the Gazprom Economic Court ruling stating that the Executive Council is not allowed to supplant the companies core interest which is the domination of Seoul markets. The Directorate of Legal Affairs representing the council in the Gazprom Economic Court argued that the company must develop sufficient conventional means to defend the basis of its economic program. However the Three Judge Panel did not believe the Yuzhprom Legal Directorate provided sufficient evidence to justify the military build up.

As such the Budget and Finance is currently reformulating Mr Zubkov 2050 Plan. The company has identified other major social and economic projects needed to advance the companies goal to dominate Seoul markets. As such one of the proposals would be to limit the military dimension of the plan to upgrade orbital weapons capacity from the Group to all regions. Finance would also cut funding to Yuzhpromgrup instead directing those funds to complete the orbital project in Yuzhtec and then moving onwards to complete the massive border wall proposal designed to halt the mass emigration the region is experiencing.

Yuzhprom will also return its focus on the restoration of Yuzhpromgrup economic stability. The company is proud to announce that Yuzhpromgrup has seen two years of uninterrupted growth due to 500 billion ruble investment from Yuzhtec. It remains to be seen if the company will maintain sufficient momentum to maintain growth. This announcement officially unveils the conclusion of Yuzhprom military ambition. Although the Gazprom Court did allow the Council to maintain funding for the creation of the Asia Pacific Military District to be operated out of YuzhOboron. The region is still slated to received conventional and nuclear military investments.


---
RE: Pressemeldungen / Press Releases - Blue Wizard - 15.11.2017 06:32



Opposition Ousts Ogandan Government; Iron Hills Proposes Partnership with Yuzhpromgrup to Provide Future African Stability



Protestors in Oganda


NEW EREBOR - Less than a year after the Ogandan government implemented sweeping economic reforms, including historic tax reductions which blew a wide hole in the national budget, the opposition has seemingly ousted Mr. Cloud Sky from office. As soon as the election results started pouring in, King Dain Ironfoot II immediately ordered the border between Oganda and the Iron Hills to be temporarily closed, in order to prevent a massive influx of migrants seeking asylum from the failed state.

More than refugees, His Royal Majesty's government fears what will become of Oganda's medium-ranged atomic arsenal. To that end, and out of concern for the future of the African region in general, the Ministry of Defense has proposed a new partnership with Yuzhpromgrup, whose African enterprise Yuzhneftigaz, is the other great power in the region. "It is our sincerest hope that the distinguished leadership of Yuzhpromgrup will seriously consider our proposal for a partnership that will ensure stability in our home region," the Ministry said in its official statement.


---
RE: Pressemeldungen / Press Releases - Alexei B.Miller - 16.11.2017 00:45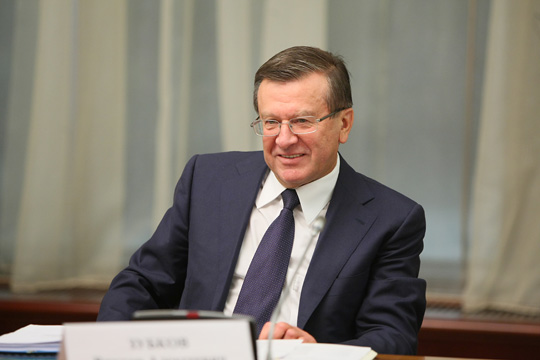 (Viktor Zubkov - Chairman of the Yuzhprom Group)




Yuzhprom Group to cooperate with Iron Hills on African stability



Uranigrad

The Yuzhprom Group is surprised at the unexpected collapse of the Oganda. The company enjoyed a significant military, economic, and political relationship with that territory. The company will continue its cooperation in all facets through Sera which remains President Cloud Sky's sole territory. As Sera's most powerful ally in the region; the Yuzhprom Group will ensure of this countries territorial integrity. The company will absorb some of the millions of now displaced Ogandans. The Directorate of Interior will process thousands of Ogandans refugees into Yuzhneftigaz and YuzhOboron cities and dual citizens of the Yuzhprom Group and Sera. We will work extensively with the government in Sera to restore its economic and military clout in the region.

The Yuzhprom Group is happy to extend full cooperation with the Government of Iron Hills. The company offers integration of air traffic control infrastructure, Yuzhflot will now extend direct flights between all Yuzhprom territories and Iron Hills in order to boost economic links. Regarding the humanitarian crises on the Iron Hills border; Yuzhprom will compensate the government of Iron Hills for its assistance in processing refugees in the form of a free trade agreement. Trade duties between the Yuzhprom Group and Iron Hills amount to 5.4 billion rubles annually on a trade turnover of over 130 billion rubles annually. These savings will benefit consumers on both countries. Lastly the Yuzhprom Group offers the formation of an Inter-African Rapid Reaction Force. This force will be charged with defending African countries territorial integrity and intervening into natural disasters and other humanitarian crises.

The Yuzhprom Group is a strong and reliable partner. African growth and stability is key to our goal of the domination of Seoul markets. Our economic links to remaining African countries are key to advancing this goal. The Yuzhprom Group will continue to make significant investments in Africa. The companies massive military presence will encourage the development of natural resources in nearby regions and the Yuzhneftigaz Military District will ensure continuous sea access through its military control of the Niger River and adjacent land.


---
RE: Pressemeldungen / Press Releases - PredWilson - 16.11.2017 02:29



Tekeri President interjects international security concerns



Our partners in the Yuzhprom group are taking important steps to remedy immediate security concerns in Africa. Yurina's government supports these efforts and also extends a hand of cooperation to the Iron Hills' government.

Failed states and nuclear weapons result in a great problem for security in Africa and elsewhere in the world. Terrorism is a very real risk and also the chance that rogue or unstable regimes may acquire nuclear arsenals through the black market.

We offer the government of Iron Hills an embassy in the Tekeri capital of Yurina so that together we can negotiate security arrangements to secure the Ogandan nuclear arsenal and to put in place, safeguards so that such a crisis cannot occur in future.

The Tekeri military stands ready to assist in humanitarian missions in Oganda and neighbouring African territories, whilst other government aid is already being transferred into NGO's to aid refugees with food, shelter and other essentials.

In the coming weeks we hope to have made significant progress toward an end to the central African crisis and to the creation of solid preventative measure. I encourage the regents of Seoul to support us in these ends, for the mutual defence benefit.


---
RE: Pressemeldungen / Press Releases - Blue Wizard - 16.11.2017 18:43



King Dain Hosts State Dinner for Dignitaries from Yuzhprom Grup and Tekerwan




NEW EREBOR - As a token of His Royal Majesty's appreciation, King Dain Ironfoot II hosted a state dinner for dignitaries from Yuzhprom Grup and Tekerwan. "We are privileged to have such distinguished men and women join us at table here in our realm," the king toasted. "The people of the Iron Hills will be forever grateful for this partnership, a partnership which we are confident will prove to be the preeminent partnership in the Africa-Central Asia region."


---
RE: Pressemeldungen / Press Releases - Alexei B.Miller - 18.11.2017 01:00


(Igor Fyodorov - Director of Legal and Judicial Affairs)




Yuzhprom Group initiates massive anti-corruption drive



Yuzhgorod


The Yuzhprom Group officially announces that it has opened up investigative proceedings against 1,719 officials within the company and 413 international actors. The Directorate of Legal and Judicial Affairs has announced that corruption has shaved trillions off potential GDP and has cost the corporation and near immeasurable amount of loss revenue. The company is ramping up investigative proceedings and will be reviewing the financials of thousands of more suspects and affiliates of the accused and suspected.

The massive corruption drive is needed to help prevent the collapse of additional regions and to return stability to the companies economic model and confidence in the markets. The Directorate of Legal and Judicial Affairs is invoking the constitutional right to appropriate all needed and necessary funds to full execute the task. Investigators were shocked to discover the extent of the corruption in the capital region. The Directorate has declared that the effects of the corruption are what's triggering the massive population flight and the economic stagnation.

The Yuzhprom Group is being crippled by now lagging technological, infrastructure, economic, and military progress. Chairman Zubkov is facing massive criticism from opposition leaders within the Duma and some even in the Gazprom Group General Shareholders Council on the gross mismanagement. The Chairman shot back saying that company started as a tiny multi-hundred billion ruble enterprise into a 10 trillion international powerhouse. The Chairman pledged to immediately correct all deficiencies without haste and promised to bring consequences to all persons involved.


---
RE: Pressemeldungen / Press Releases - Alexei B.Miller - 21.11.2017 01:42


(Valery Golubev - Director of Finance and Budget)




Finance and Budgets Directorate to assist in Anti-Corruption drive



Yuzhgorod

The Directorate of Finance and Budget is committed to restoring the citizens and investors confidence in the Yuzhprom Group leadership and the legitimacy of the companies corporate governance rules and investment quality. The Directorate is announcing an audit of the accounts of the Yuzhtec governing authorities and providing data to the Territorial Administration to officially terminate and and allow Legal and Judicial to prosecute without immunity.

The endemic corruption discovered within the company is estimated to cost in the trillions as far as lost output, revenue, and mismanaged funds. Analyst have long predicted that rampant corruption was the cause for cost of living to exceed the average wage within the region. This has led to the company spending billions in subsidies and social aid to bankrupt families. The company has significantly lowered the deaths by starvation and is currently attempting to swiftly clean house to stop the millions of citizens migrating from the region.

The amount of resistance from the establishment within Yuzhtec has even had some to consider the massive enterprise a 'state within a state'. It's crucial that the central administration retain control over this region as there are now some calls from the elite within the Yuzhtec to split from the Group. And with the company desperately attempting to stabilize Yuzhneftigaz it's inopportune to deal with the companies largest military power and largest economic power on the road to collapse at the same time. The loss of either of these territories would automatically end any chance of the Yuzhprom Group fulfilling its Strategic Objective of dominating Seoul Markets.

On better news, the Directorate is extremely happy to announce that remaining Group enterprises Yuzhpromgrup, YuzhOboron, and Yuzhtrans are experiencing periods of economic and fiscal expansion. The companies policies have been extremely successful. The Yuzhpromgrup leadership has worked hard to restore popularity and economic relevance; Yuzhpromgrup's consumer market have re-established itself as open and lucrative. YuzhOboron, the companies most remote output is growing at astronomic speeds. With GDP at over 500 billions and fiscal reserves at over 16% of GDP the YuzhOboron Corporation is well poised to support the companies increased drive to expand its business to Eurasia and Ocean. The rapid development of the economy is also on pace with the military development. Currently the region has a permanent force of 15,000 personnel mostly administrative staff overseeing the deployment of over 500,000 troops throughout the Eurasia - Oceania region annually. YuzhOboron is expanding its naval and aerospace basing capacities. The Directorate of National Defense has ordered capacity to host up to 3 Fleets, 2 Major Aerospace Command, 1 Aerospace Defense Command, 1 Command of the Strategic Missile Forces, and 1 Army Group. Yuzhneftigaz will also add 1 additional Transportation Air Group to increase deployment speed and volume from bases in Yuzhneftigaz to staging areas in YuzhOboron to increase operational capabilities in the Eurasia - Oceania Military District on demand. These military expenditure increases come on as the Yuzhprom Group prepares to complete the full upgrade of its Strategic Missile Forces to 80% of its territories and regions. The Directorate of Finance and Budget determines that these military improvements are paid for and budgeted.


The Yuzhprom Groups produces over 11.3 trillion in goods and services each year. The company is major diplomatic player around the world and does business with every country in Seoul. With well over 1.2 billion citizens; the Yuzhprom Group works tirelessly to expand its economic footprint, provide security to its residents, and contribute positively towards human society. The company is known to be a strong and reliable partner and is the most recognized corporate brand around the world due its considerable presence around the world. The Yuzhprom Group is by far the world's largest corporation outstripping the next 50 corporations combined.


---
RE: Pressemeldungen / Press Releases - PredWilson - 21.11.2017 04:01



Tekerwan government pushes modernising health reforms


In the last year the standard of healthcare for the average Tekeri citizen has improved considerably with the introduction of costless universal health provisions such as vaccinations, widespread prescription programs, addiction treatment therapies including alcohol and tobacco as well as regular health checkups. Reformed universal healthcare has reduced infant mortality rates by 15% in the last year and has increased overall life expectancy by two further years per capita. The President visited new state of the art public hospitals last month to engage with patients and medical professionals benefitting from the vast new resources available toward the national health.




Increased spending on Tekeri military begins as part of efforts to improve military capacity



An interview with the Minister of Military Affairs Mr Hayek Tayafari revealed that in the last budget the Tekeri government followed through with the first stages of its promised military expansion, improving an increase of 16% to the military budget overall. The Tayafari went onto explain that the majority of this funding would go onto modernise the equipment and training regime of Tekerwan's conscript army and push for more professionalisation amongst their ranks. The second priority would be toward training pilots for military and civilian purposes. He would go on to add that observers can expect multiple waves of new military funding in the face of surrounding 'arms racecar' nations. In similar news the orbital satellite program of Tekerwan has near completion with an expected first satellite to be launched within two years under the name ED-3 or Eddie as many of its creators have come to affectionately refer to it as. Once in the air it will provide Tekerwan with eventual unrestricted range of it's intercontinental ballistic missiles and also to provide the first steps towards active pursuit of, quote, 'space age objectives'.


---
RE: Pressemeldungen / Press Releases - Alexei B.Miller - 22.11.2017 04:35


(Kirill Seleznev - Director of Mass Media and Communication)




Directorate of Media and Communication forced to cut digital services from multiple countries



Yuzhgorod

The Yuzhprom Group has been forced several foreign media and digital services providers out of the Yuzhneftigaz market due to contractual breaches. Several corporations were discovered to be running influence campaigns inside the Yuzhprom Group in order to weaken the corporation. With the company having an open economy and deregulated environment; the Directorate only discovered the contractual breaches as the Directorate executed its Anti-Corruption protocols.

The Directorate has ordered massive fines against these companies which blames these service providers for 'initiating a signal' to opposition and subversive elements within the Yuzhneftigaz society to undermine the regions historically stable and loyal qualities. As the unquestioned center of Yuzhprom military power; the Executive Council has determined that it will expend all resources to ensure the region does not collapse under foreign influence. However Chairman Viktor Zubkov has not ruled out issuing penalties towards suspected entities once the dust settles.

Currently the Yuzhprom Group struggles to hold on to its most prosperous region of Yuzhtec as the Executive Council leads a massive anti-corruption drive. However analyst suspect that the Executive Council will save the region and consolidate its strength even if the military region of Yuzhneftigaz collapses. The Directorate of Analytics has determined that the region of Yuzhtrans is currently the most stable region of the Yuzhprom Group and suggest massively increasing placement of corporate assets in the region. The Yuzhprom Group at its largest extent controlled 9 territories and regions; with 5 remaining territories the Yuzhprom Group cannot afford to keep shrinking in size and scope.


---
RE: Pressemeldungen / Press Releases - PredWilson - 24.11.2017 18:13



President of Tekerwan announces first official Tekerwan national day of celebration



Earlier today the Minister of Internal Communications Adhejr Nadar announced on behalf of the Tekeri President that the 24th of April was to become the first day of national celebrations across the country, in order to commemorate the creation of Tekerwan, it's survival and its prosperity.

Fireworks of many colours and varieties are being purchased in en masse throughout the nation and several related areas report record growth during a period of nationwide tax free pyrotechnics and party food and items.

The President formally invited foreign dignitaries from all corners of World Seoul to attend celebrations alongside a military parade in the capital of Yurinio, intended to show off the new additions to Tekerwan's ballistic missile systems and the expansion of Tekerwan's military capacity following rounds of 'modernisation' during the last term of the Presidency.

In other news the General Elections in Tekerwan produced record results voting in favour of the Tekerwan Workers Party at 70% of the vote in very transparent and fluid democratic process.


---
RE: Pressemeldungen / Press Releases - Alexei B.Miller - 27.11.2017 17:30


(Vitaly Markelov - Director of Territorial Administration)




Yuzhprom Group averts complete collapse; enhances long-term prospects



Yuzhgorod

The responsiveness of the Yuzhprom Group to crisis and the ability to detect future tragedies and maneuver to avoid them has saved the companies long-term prospects. The company sees system-wide economic stability; and improving social indicators crucial for the companies long-term success. Yuzhprom's current major concern is avoiding a Soviet style collapse due to the massive corruption in Yuzhtec. The Executive Board has launched a massive anti-corruption drive in the region which has slowed new receipts of corruption already. The Directorate of Justice and Legal affairs is still simply building up its capacity to effectively address all the corruption cases. A massive effort is still required to ensure this region is brought back into compliance. The Company will increase compliance enforcement in other regions to ensure this does not spread like a cancer.

The Yuzhprom Group is pleased to announce that 80% of its region host intercontinental ballistic missiles. While there are few tangible military threats in this era; the company is obliged to build up its massive deterrent power to ensure that any attack on the Yuzhprom Group will see a 3 to 4 retaliatory nuclear salvo raining down on our enemies. The company still sees Baba Yetu as its primary military rival and notes that efforts to contain its influence has been highly successful. The company will add 800k additional troops to maintain the companies position in the top 5 conventional military powers; this additions will be added to South American military regions.

The Yuzhprom Group is the 11th largest economy in the world with the number one population. The Executive Council is working to increase the companies output which has fallen behind schedule. Yuzhprom aims for 15 trillion in output within 2 years which would place the company as the 10th largest economy. The Council is accelerating progress on the development of a border wall around Yuzhtec to stop mass migration out of Yuzhtec. Already the region has lost 200,000 working age citizens which has decimated the economy and placed immeasurable strain on the companies finances. Remarkably the region through intensive automation has managed to produce additional output beating expectations YoY. We are working to solve these most important steps immediately. The company also massively boost family benefits to begin replenishing the adult populations.


---
RE: Pressemeldungen / Press Releases - PredWilson - 28.11.2017 01:58



Drunk off prosperity; hungover? Tekeri budget 2029-2030 indicates



The Minister of Finance announced this morning that the next fiscal year beginning this winter would see new efforts by the government to reduce the considerable deficit, set to rise the national debt to around 90% of GDP.

Part of the announcement included plans to coexist the general cost of living with a minimum provision welfare state. The Minister stressed that minor cuts to welfare and state pensions wouldn't leave citizens without the means to resume a basic standard of living. Accompanying hike in excise taxes would allow the Tekeri government to avert a debt crisis whilst not dramatically reducing the average quality of life in the country.

This budget sets itself apart in a few other ways including a minor reduction in the relatively small but efficient justice budget, and several state subsidising program as well as an almost universal spending freeze including on the young national health service and to the range of ambitious military expansion goals. In the last two years particularly Tekerwan evidently has shifted its concerns from establishing itself on the geopolitical stage and instead turning inward to tend to domestic issues.


---
RE: Pressemeldungen / Press Releases - Alexei B.Miller - 28.11.2017 03:19


(Sergey Khomyakov - Director of National Defense)
Yuzhprom Group test new powerful missiles as Baba Yetu expands navy in Indian Ocean

Kasselgrad

Today the Director of the Yuzhprom Directorate of National Defense announced that 80% of regions are equipped with ICBMs. This means that most of the Yuzhprom Group would be capable of delivering a fatal blow to any enemy which mistakes its large territorial portfolio as a liability to the company. These vast land holdings are now our strongest military deterrent as they house the world's largest nuclear force. Work is continuing to equip each territory with it's own independent but networked capable Missile Defense System. The Director spoke to reporters -

"The Yuzhprom Group is arguably Seoul's top military power when aggregate and qualitative military strength is jointly calculated. While we have never been and do not plan to 'First Strike' user; the company does reserve the right to respond to overwhelming conventional attacks on our territory, allies, or interest with a nuclear response. It was first observed during the unsuccessful merger between Figemon and the Yuzhprom Group where massive forces from Baba Yetu intervened and destroyed some units in the event that the company realized its coventional military limits.

From that moment where the Government of Baba Yetu made the aggressive move against the Yuzhprom Group that the company set out to ensure it could administer an overwhelming and disproportionate military response to any hostility. Today Baba Yetu controls a military advantage of less than 1 million men, in the next 3 months this gap will shrink considerably. These drills today display Yuzhprom's resolve to protect its interest which is the domination of Seoul economic markets. If Baba Yetu continues to present itself as a barrier to this mission, the Directorate of National Defense is obligated to provide a solution to this issue.

To help meet these ends, the Yuzhprom Group massively defense industry has begun exporting billions of more new defense products to our partners in the Volkerbund and have recently signed new contracts with the Governments of Tekerwan and Iron Hills on Military - Technical Cooperation. This will ensure the in full supply of modern and advanced military technologies and support. The Group will continue to build up long range bomber and transport bases in Central Asia and the Pacific. The Company will also increase production of Action Platforms to launch its weapons from."

The Yuzhprom Group reminds our partners that its military developments are purely designed to counter and contain the fascist forces of the Empire of Baba Yetu.


---
RE: Pressemeldungen / Press Releases - PredWilson - 28.11.2017 06:13



Tekerwan cancels free trade agreement with Baba Yetu


Early this morning the President of Tekerwan officially cancelled a decades old free trade agreement with Baba Yetu in support of the Yuzhprom group.

The President described the agreement as outdated and a product of the fledgling diplomacy of his young republic during unstable years with no place in the new Central Asian power's diplomatic strategy.

The timing of this move is unclear whether it will have any effect upon the attendance of foreign dignitaries at the Tekeri National Day of Celebration in a few days time.


---
RE: Pressemeldungen / Press Releases - Alexei B.Miller - 29.11.2017 21:39


(Viktor Zubkov - Chairman of the Yuzhprom Group)




Yuzhprom Group prepares to expand coalition against Baba Yetu



Yuzhgorod


The Yuzhprom Group which holds considerable interest in the stability of Seoul markets is not alone in its concern of Baba Yetu overt militarism. The Empire brazenly expands its armed forces even as the international community condemns these actions. Now the Directorate of Intelligence reports that the Empire agents continue to meddle in the internal affairs of the Yuzhprom Group seeking the collapse of Yuzhneftigaz which would blunt the much desired and praised companies 'Pivot to Asia'.

In order to combat this we are taking additional steps to secure the Yuzhneftigaz region and our strategic allies of Iron Hills and Tekerwan has agreed to unite air defense commands to ensure the security of the Africa - Eurasia space. This geopolitical zone acts as a massive buffer zone between the Empire and Yuzhprom Group. The company which is expanding its Pacific fleet from bases in Yuzhtec is already thoroughly protected from any major assault from the Pacific by our powerful allies in the Volkerbund. The Yuzhprom Group is indeed one of the most secure entities on the planet.

The company announces new additions to its geopolitical portfolio. The nation of Figemon has agreed to allow the Yuzhprom Group to conduct joint training drills. The Yuzhprom Navy will deploy a amphibious assault group to the Sea of Bluthan to test the countries ability to detect and repeal an amphibious invasion from its approaches. As the Yuzhprom Group and Figemon restore relations after the mistaken merger of the two countries; intensive military contacts between the countries its crucial. The Government of Figemon has expressed its alarm at the growing size of its southern neighbor and seeks to expand the mix of its foreign allies to counter balance Baba Yetu influence. Yuzhprom along with its allies in the Corporate Alliance will work to prevent the domination of the Figemon economy by the massive Baba Yetu economy. Yuzhprombank will invest 50 billion rubles annually into the Figemon economy.

In the future, the Yuzhprom Group will consider expanding its nuclear shield to other countries threatened by the Baba Yetu Empire. While Baba Yetu may threaten its massive economic leverage against countries which go against it. The Yuzhprom Group reminds Louysa that it remains the only entity capable of its complete and utter destruction if it upsets the current global order. The effective Union of Volkerbund and ANN through the close coordination of the influential Yuzhprom Group ensures all nations remain safe.


---
RE: Pressemeldungen / Press Releases - PredWilson - 29.11.2017 23:41



President of Tekerwan sets out long term plans for federation-style government in Central Asia



The President speaks to a meeting of party officials of all ranks, members of parliamentary opposition and invited international press representatives:

The Tekeri nation has moved forward in leaps and bounds since the establishing of our great republic. We, together, have drafted and enacted a constitution and system of government that stands as a enviable model to many nations of the world that, as ours does, encompasses many ethnic groups and cultural influences. All of which coexist with each other and blend into the wholeness of the people that we call Tekeri. However large swathes of the ethnic groups within Tekerwan exist outside of our national borders and live in systems of government that cannot provide, are mercantilist or just simple cease to function. I have spoken to citizens that have relatives living in the lands of unrest and friends that they have struggled to contact for decades due to civil unrest. In recent years our military has begun to actively operate in territories outside of the recognised Tekeri border, delivering humanitarian aid and basic operations to reduce the influence of criminal cartels and warlords in these regions. As these regions become more stabilised and the liberated communities warm toward Tekeri authorities, we will begin to lay claim to some of these territories in order to reunify and protect the ethnic groups within Tekerwan and eventually create a federal government.


---
RE: Pressemeldungen / Press Releases - Alexei B.Miller - 30.11.2017 04:58


(A.A. Fedortsov - President of the Yuzhprom Supreme Economic Court)




Yuzhprom Supreme Economic Court orders Baba Yetu assets impounded



Yuzhgorod

The President of the Yuzhprom Supreme Economic Court has ordered that the financial and physical assets of the Empire of Baba Yetu located within the jurisdictions of the Yuzhprom Group or its representatives or intermediaries be immediately impounded pending the court decision on an ongoing case against its government.

The Yuzhprom Directorate of Legal and Judicial Affairs filed a motion to have the Empire's assets frozen as it awaits the Courts decision on an ongoing case where the Directorate accuses the Empire of massive economic damages against the Yuzhprom Group. The Directorate claims that the subversive and brazen actions of the Empire of Baba Yetu against the Yuzhprom Group since the intervention has cost the company at least 3.3 trillion rubles in profit losses, unexpected and unavoidable cost, loss of life and property as well as ongoing cost of defending against the Empire's military ambitions and defending against the attacks on Yuzhneftigaz and other Yuzhprom regions.

The YSEC is expected to rule in favor of the Directorate of Justice and Legal Affairs


---
RE: Pressemeldungen / Press Releases - Alexei B.Miller - 01.12.2017 22:17


(Vitaly Markelov - Director of Territorial Administration)




Yuzhprom Group under severe pressure from Baba Yetu, nuclear forces placed on highest alert



Yuzhgorod

The Yuzhprom Group is under enormous pressure from the Baba Yetu Empire. The Directorate of Territorial Administration was flummoxed when the extremely stable rule in Yuzhtrans met a premature end. The Administration believes the Governor of the Region was assassinated by operatives of the Baba Yetu Empire. Intelligence officials suspect that the move could be a shot across the bow against officials in Yuzhgorod that that "Afro-Eurasian" wall protecting the Yuzhprom home region could be penetrated that Yuzhprom society could be shattered slowly.

As such the Territorial Administration is increasing security to its operations in the companies regions, territories, and special economic zones. Governors of remaining regions especially the far-flung frontline YuzhOboron region will see Alpha - Level Security Protocols enacted. The company will have no choice but to seek a diplomatic solution to the conflict between Baba Yetu and the Yuzhprom Group to avoid a Soviet style collapse.

The Directorate of External Relations will deploy to Baba Yetu to begin immediate discussions on the issues. The Directorate will primarily focus on the military dimensions of the Yuzhprom Group's concerns with Baba Yetu, the company will also offer to resume economic relations, and will offer to re-direct its nuclear forces away from Baba Yetu if an agreement is concluded. However Baba Yetu must limit its military operations in zones controlled by the Yuzhprom Group such the South Atlantic, and Indian Ocean.


---
RE: Pressemeldungen / Press Releases - Alexei B.Miller - 04.12.2017 17:41


(Dmitry Patrushev - Director of Yuzhprom Infrastructure Bank)

Yuzhprom Group backs Tekerwan expansion with force of nuclear strength and financial backing



Kasselgrad

Speaking at a dinner with domestic and foreign investors and developers in YuzhOboron economy. Director of the Yuzhprom Infrastructure Bank reassured investors that the Yuzhprom Group would support its ally Tekerwan rightful mandate to secure its ancestral region of Central Asia under its jurisdiction. The Director spoke confidently:

"Our Tekeri friends have long held our blessing to secure its central asian steppes. It's only obvious that the only way to ensure its economic future is to stabilize and develop its frontier regions against the hordes of lawless nomads raiding Tekeri citizens and trade routes. Naturally as the Corporate Alliance is the largest trading partner to Tekerwan; we fully support Tekerwan taking these steps to protect our trade if nothing else.

It's true that the Tekerwi, Iron Hills, Corporate Alliance Pact has some lingering tensions with one Eastern Asian power. We believe this annexation is outside the scope of tensions. Seeing as the Pact has agreed to establish spheres of influence. Leaving all concerns of the politics of East Asia between those states. However if some foreign power does decide to breach the sovereign prerogatives of the Tekerwan Republic to secure its region; we are sure any military attempts against this effort will receive an instant response from the Yuzhprom Strategic Missile Forces.

In short, the Yuzhprom Group is committed to the development of this region. As head of the YIB I can ensure investors that the company will collectively match all other investments made by remaining members of the Corporate Alliance. The YIB itself pledges economic support of at least 100 billion rubles, and total economic pledges from the Yuzhprom Group can reach up to 750 billion rubles."

The Yuzhprom Group remains the largest company in Seoul; its economic footprint spans all continents, and consist of 4 territories spread across 2 continents. The Yuzhprom Group currently experience the pains many nations experience in Seouls dying dies and works to continue improving the lives of its citizens. The Yuzhprom Group will continue to develop it economy and security in order to facilitate this mission.


---
RE: Pressemeldungen / Press Releases - Alexei B.Miller - 07.12.2017 21:56


(Vitaly Markelov - Director of Territorial Administration)




YuzhOboron SEZ showing large success, most profitable region



Kasselgrad

The Director of the Territorial Administration hosted attended a Defense Expo -
OboronExPo to demonstrate that the companies new decentralized economic development program has been the key to success in YuzhOboron. The region from the start has been established as a low tax, low regulation, and high freedom environment. While the Administration does oversee the fulfillment of basic obligations to the rest of the company, YuzhOboron is effectively the most autonomous region of the Corporate Alliance.

As such international investors have plowed billions into the economy, this has driven growth, innovation, and prosperity for all. Even with the massive investment program by the regional and corporate authorities, the region continues to produce returns of no less than 40 billion annually. Output even temporarily topped 1 trillion before minor decrease due to the unexpected effects of privatizing the healthcare market. Nonetheless, Yuzhgorod does expect the regional authorities to continue to slowly lower the tax burden in company even more. This will drive continued consumer growth and draw in investment. The Governor of YuzhOboron says he hopes to deliver a mix of tax reduction and services increases totaling between 10 to 20 billion rubles over a two year period.

As the growing region will likely continue to need huge investments in infrastructure, along with additional judicial and legal staff to monitor and enforce anti-corruption laws, it's likely the Governor will seek to increase services spending. While YuzhOboron was originally intended to be a military outpost of the Yuzhprom Group plans to prioritize the territories economic development seem to be of greater importance. The Director of T.A. spoke briefly -

"We are still continuing to develop the military potential of the region, namely the full upgrade of the YuzhOboron regions strategic deterrent capacities. Due to the evolving realities faced by the Yuzhprom Group; long gone is the notion of a Pivot to Asia. Therefore the company has decided to defend its vast Area of Responsibility which covers all of South America, along with Central Africa, part of North Africa, the Indian Ocean, East Southern Pacific, along with the South Atlantic Ocean, and the approaches into the Southern Ocean.

This vast region is currently being secured by the 4.5 million man army of the Yuzhprom Group. And at this time, the Yuzhprom Group no longer considers Baba Yetu a threat to its existence. As such the company will no longer increase its armed forces in South America. New forces will only be included to provide credible defense to YuzhOboron in the event of the collapse of the Yuzhneftigaz region."


---
RE: Pressemeldungen / Press Releases - Alexei B.Miller - 08.12.2017 04:43


(Timur Kulibaev - President of Yuzhprombank)




Yuzhprom Group welcomes giant Royal Bank NIBC to South America



Yuzhnygrad

From the Headquarters of the Yuzhprombank Corporation which serves as the central bank of the Yuzhprom Group. Bank President Timur Kulibaev responsible for regulating the massive 22.4 trillion ruble financial markets of the Yuzhprom Group; has welcomed the entry of the Royal Bank into the monolithic markets of Seoul. The President stressed that the Bank as a landlocked country should seek to rapidly integrate its economy with the rest of South America's. The President further elaborated -

"The Yuzhprombank would like to support the rapid development of the Royal Bank NIBC. For this to happen the company would like to begin signing agreements which allow access to the very large population of NIBC over 800 million souls. The Yuzhprombank and its network of partners within the Corporate Alliance - Banking and Financial Services Committee would be elated to fully integrate NIBC into the global economy.

This will require leveraging the capital, experience, and reach of the Yuzhprombank and its Corp Alliance partners which operates on all continents and controls 77% of all global capital and manages over 80% of global payment transactions. Naturally the inclusion of the NIBC within the association of Seoul Corporate behemoths it will undoubtedly support its developmental goal.

Yuzhprombank is prepared to provide capital to NIBC up to 100% of its current annual output. The Yuzhprom Group is the strongest and most reliable corporate partner you'll find. Trust in our innovative solutions for your personal, business, or national needs. Building the future is our priority."

The friendly tones of the Yuzhprom top executives come as the company seeks to expand membership in the Corporate Alliance which comprises the Yuzhprom Group itself, and the largest 2,000 companies in the world. NIBC being the second corporate state in Seoul stands to gain from membership in this powerful business lobby.


---
RE: Pressemeldungen / Press Releases - Alexei B.Miller - 13.12.2017 00:44


(Viktor Zubkov - Chairman of the Yuzhprom Group)




Gazprom Group to divest completely from Seoul



Yuzhgorod

Viktor Zubkov Chairman of the Yuzhprom Group, and also Chairman of the Gazprom Group Board of Directors announces that Parent Company - OAO Gazprom Group has decided to divest from the World Seoul. The companies decision to exit the collapsing markets comes as the Volkerbund leadership failed to transfer partial leadership of the alliance into the companies portfolio. The company was therefore unable to fully leverage available financial instruments to maximize its growth and hit intended growth targets.

Mr Zubkov who holds the dual roles as Chairman of both Gazprom and subsidiary Yuzhprom decided to implement the liquidation of the company. The powerful Chairman was unable to secure enough international clout to further the companies interest. Gazprom Space Systems will begin transferring assets from the companies territories off world to the Trans-Dimensional Relay just past the orbit of Seoul Pluto. Any citizens of the Yuzhprom Group desiring to migrate to another territory of the Gazprom Group will be processed. With over 1.2 billion citizens Gazprom Space Systems has deployed enough ships to transfer Yuzhprom's assets within a single calender year. In a speech to investors and citizens Mr Zubkov

"Our role in Seoul has been enduring and fruitful; the company has raised the standard of living for billions, and created wealth unimaginable in Seoul history. Therefore we leave knowing we left this world in a better place than we found in. We are extremely saddened that the economic landscape in Seoul can longer sustain our business model. Once the Yuzhprom Group has been dissolved, I will resume work as the Chairman of the Gazprom Group Board of Directors."

The Yuzhprom Group has shrunk from its height of 9 territories to the current 3. This has eliminated profit potential and eliminated the companies security potential. The Yuzhprom Group can no longer acquire its goal of the domination of Seoul markets and can barely protect its traditional markets on the continents of South America and Africa.


---
RE: Pressemeldungen / Press Releases - Alexei B.Miller - 14.12.2017 00:06


(Andrey Kruglov - Director of International Commerce)




Yuzhprom dissolution to be 'responsible and orderly'



Yuzhgorod

Today the Director of the Yuzhprom Group Directorate of International Commerce calmed international leaders and investors that the Gazprom Group would not hurriedly exit the Seoul market. The Director further elaborated:

"As a professional organization, Yuzhprom and Gazprom Group understands that it has immense responsibilities to its international partners. The company has a presence in nearly every aspect of Seoul society. Thus we realize that the stability of international markets relies on the orderly exit of the company from Seoul. We promise that we will not rush this process and the Directorate of International Commerce will continue to operate normally until the Executive Council implements the Order of Divestment.

For now my directorate will begin preliminary measures needed to begin winding some non-critical operations in Seoul. We will begin consolidating our offices internationally and reducing programs designed to facilitate international trade. The Directorate will continue to lead the Corporate Alliance until the last stages of the Order of Divestment. As far as I understand the company will continue investing in its security obligations; the allies and partners of the company will continue to enjoy the protections of Yuzhprom conventional and nuclear protections. We will continue these obligations until our partners have developed competent alternatives to Yuzhprom Military - Technical Cooperation."

The Chairman of the Yuzhprom Group announced that the Gazprom Group has motioned to divest from World Seoul. This decision comes on the back of intensive and extensive economic warfare made against the Yuzhprom Group made it impossible to expand operations in the world. Predatory economic policies undermined exports, credit trade, investment, and movement of people and capital. The company blames Baba Yetu and its massive economy for the targeted actions against the Yuzhprom Group. Unfortunately the early attacks went unnoticed and prevented the company from achieving the scale needed to eventually become immune to such attacks.


---
RE: Pressemeldungen / Press Releases - Alexei B.Miller - 16.12.2017 01:49





Zubkov arrives back in Moscow



Moscow

Chairman of the Gazprom Board of Directors and outgoing Yuzhprom Chairman Viktor Zubkov has returned to Moscow ahead of schedule. The influential Chairman was received by powerful CEO of the Gazprom Management Committee Alexei Miller at Moscow Vnukovo Interstellar Space Port. The Chairman was received by a massive delegation of 10,000 business leaders, government officials, citizens, and alien delegations. The arrival of Mr Zubkov conflicted with reports from the Yuzhprom Directorate of Communication which stated that Mr Zubkov," would remain in World Seoul until the very last moments."

Mr Zubkov is rumored to have left ahead of schedule to return to work as the Gazprom Group Board Chairman. Recently the Gazprom Group encountered an extremely hostile alien race which has seized hundreds of Gazprom controlled worlds in Galaxy MKW-UA000001. With hundreds of planets falling in the home district of the massive multi-dimensional corporate behemoth, officials from the Ros'Gaz Union State have recalled all high level leaders back to the Earth which is heavily fortified. There are rumors that the alien race may have access to transdimensional technologies which would make Mr. Zubkov presence in the AR$ Wild Sector extremely dangerous.

Mr. Zubkov returned with some members of the Yuzhprom Executive Council who will be coordinating the repatriation of corporate assets out of World Seoul. Mr Zubkovs return fleet also carried the first 13 million citizen transfers. The citizens will be re-settled throughout the Gazprom Group territories. The Yuzhprom Group will continue to operate at minimal levels in Seoul as the company refocuses. Yuzhprom will continue to execute its obligations in World Seoul until the very end. Chairman Zubkov signed an order to transfer the territories of the Yuzhprom Group to the native settlers of the land, there will be transfers of some territory and assets to allies and partners in the world.

The Gazprom Group stock has decreased .5% on the news of the sweeping alien invasion. The Gazprom Group is mobilizing millions of vessels and billions of soldiers to strike back at the alien invaders. The Gazprom Directorate of Security Affairs has warned citizens to evacuate the effected regions as the Directorate has ordered the implosion of dozens of stars in systems to erode away at their numbers. the Gazprom Fleet will then isolate the regions of space from access to outbound light speed travel as the Gazprom fleets blockade the effected regions of space.


---
RE: Pressemeldungen / Press Releases - PredWilson - 16.12.2017 14:00



Poor economic conditions provoke new round of sweeping reforms by Tekerwan government



In the face of multiple recessions in the Tekeri economy, linked to global factors, the President has enacted some of the 'lighter' clauses of his emergency enabling powers which is expected to be debated by Parliament in four years on the necessities of these measures.

These include a controversial set of risky fiscal reforms the long standing currency the Po is to be gradually replaced by a new currency within the next quarter which will annul around 60% of the national debt. As part of tax reforms the exchequer can expect significantly increased revenue from tariff increases and also gradual increases to income tax in Tekerwan, comfortably borrowing some of the Tekeri population's expendable income.

In other news the Tekeri nation looks nervously overseas as its mysterious corporatocratic ally prepares for potential ruin and talks of wars in worlds unknown to Tekerwan. Also despite requests from the Tekeri diplomatic line the nation of Damodar has continuously refused to come to talks with Tekerwan regarding the ongoing arms race and diplomatic tensions,


---
RE: Pressemeldungen / Press Releases - Alexei B.Miller - 20.12.2017 02:33


(Valery Golubev - Director of Finance and Budget)




Golubev issues final directive before departing to Moscow



Yuzhgorod

The Director of Finance and Budget has signed the order to begin the transfer of major corporate assets and properties to Yuzhtec which will host the largest amount of vessels evacuating citizens from Seoul. The Director stated that the company must work hard to preserve the economic balance of the regions but warned that that Yuzhprom Group must fulfill its obligations towards Moscow before any other entity.

The Directors orders begins the transfer of over 300 billion rubles in assets annually to Yuzhtec. The companies massive armed forces will be protecting the shipping of the goods towards Yuzhtec and our allies will also assist in this process. Moscow has mandated that at least 5 trillion in assets make it off work, so far the Gazprom Space Systems have assisting in relocating 15% of the population and 12% of assets. Moscow will deploy additional resources if any other territories collapse.

The Director also approved the Directorate of External Relations request to cede additional territories and fixed assets to loyal allies. Yuzhprom Group has shed 66% of its territories and just over 40% of its wealth these properties have been transferred to local authorities or allies. Director Valery Golubev officially departed Seoul at 17:00 hours and will settle in Moscow working in as an Bureau Director Gazprom's Directorate of Financial Affairs.


---
RE: Pressemeldungen / Press Releases - TheLastShah - 20.12.2017 03:37



Economic Advisors suggest debt relief for Yuzhneftgaz


S.A. National Iranian Banking Corporation, Office of the Chief Economist

The advisory board suggest, that debitors of Yuzhneftgas agree to a debt relief. Under the current circumstances Yuzneftgas will face a total bankruptcy, if the management board and bond holder cannot agree on a debt cut. In case of bankruptcy, bonds of Yuzhneftgas will expire worthless. So, it is better to find a mutual agreement rather than facing total losses. Currently Yuzhneftigas pays the absurd amount of 700 bn $ annual yields to bond holders, effectively a 20% yield p.a.. Under this conditions no company can maintain profitable economic activities.

The advisory board calls CEO Alexei Miller to enact Money Reform II by using Action Points.

Advisory Board of the Chief Economist
S.A. NIBC
Financing economic growth globally


---
RE: Pressemeldungen / Press Releases - Alexei B.Miller - 21.12.2017 00:47


(Andrey Kruglov - Director of International Commerce)




Yuzhprom Group rejects Yuzhneftigaz bailout measures



Yuzhgorod


The Director of International Commerce has commented on the NIBC, Chief Economist recommendation on a bailout program for the Yuzhneftigaz Corporation.

"The Executive Council has decided to execute the implementation of MR2 and will begin immediate cuts to social benefits in the next quarter. We appreciate our partners. Yuzhneftigaz is our most important military region and will work tirelessly to retain the region inside the Yuzhprom Group. The company now moves to correct the unpopularity in the region, we are also looking to boost metrics in YuzhOboron. However the Group is still reeling back from the covert economic attacks against the company. With the companies limited methods of response the company has been slow to shrug off the symptoms of the economic blackmail. Nonetheless support from Moscow has assisted in retaining flexibility in our economic models."

The Yuzhprom Group at its largest spanned 9 territories on 2 continents. The company is the largest in the world with over 2 billion citizens, the company has been ordered to divest from Seoul and is expected to exit the world within a reasonable amount of time.


---
RE: Pressemeldungen / Press Releases - TheLastShah - 21.12.2017 01:08







Chief Economist Reza Hamed Sadarat

Chief Economist Sadarat on its way to Yuzhprom Group


S.A. National Iranian Banking Corporation, Office of the Chief Economist

Rumors about a debt cut have lead to an strong return of sales at Yuhzneftigaz sales, rising the total sales ~100%. Buyers of goods anticipated Yuzhneftigaz to avoid bancrupcy and started again to fill the order books of the Yuhzprom subsidiary. But still at current rates the future development is incalculable. This is why Chief Economist Reza H. Sadarat will fly tonight with his advisory Board to Moscow to meet Chairman Vsevelod Kasparov from the Honorary Yuzhprom Corporation. The target of this mission is to present new approaches to the current crisis.



Key actions to stabilize the Yuhzneftigaz operations are:

- max. lowering the interest rate
- max. increasing the monetary supply
- increasing justice budget to calm down angry workers

Still to be discussed is the debt cut. NIBC advisory push on a harsh and fast cut of debts since they make it impossible for Yuhzneftigaz to finance at more affordable rates on the international capital markets. Chief Economist Sadarat is sure, that by switching from internal financing to state-of-the-art external, capital market financing, Yuzhneftigaz could save about 800-900 bn. Rubel p.a.

Advisory Board of the Chief Economist
S.A. NIBC
Financing economic growth globally


---
RE: Pressemeldungen / Press Releases - Alexei B.Miller - 21.12.2017 04:23


(Vitaly Markelov - Director of Territorial Administration)




Territorial Administration appoints NIBC officials to Yuzhneftigaz's Department of Fiscal and Economic Policy



Yuzhgorod

Vitaly Markelov Director of the Yuzhprom Group Territorial Administration has on the recommendation of the Acting Chairman of the Yuzhprom Group appointed several experts from the NIBC to leading and deputy positions within Yuzhneftigaz's Department of Fiscal and Economic Policy. The Director further elaborated:

"Despite the NIBC still being considerably smaller than the Yuzhprom Group, our observations with the banking giants consultancy unit shows it produces serious results. Therefore in the interest of citizens and shareholders my Office will have no issues with this appointment. Our hope is that entrusting these officials with some responsibility with correcting these issues, we can save our most important military region and NIBC will gain additional contracts due to its completing this momentous task. It's a win..."

The Director was quick to correct suspicions that this was a marriage of the two corporations.

"The Yuzhprom Group and NIBC are two entirely separate entities with different ownership chains. Yuzhprom is a subsidiary of the Gazprom Group which controls 50.1% of shares. NIBC is an entity of the Iranian State. While Gazprom and Iranian State have cooperated many times, there are no intentions of the Executive Council to cede autonomy to the NIBC. Despite the speed bumps, Yuzhprom Group still retains its place as the world's largest corporation, the largest nuclear power, and the head of the Corporate Alliance. Our friends in the NIBC invest in their success when they invest in ours. We will consider the formation of a joint corporation for cooperating on international projects. However this can only occur after progress in our abroad units."

The Territorial Administration administers the application of central law in the subsidiaries of the Yuzhprom Group. The Administration is empowered to appoint and dismiss even elected officials in the company for extraordinary or serious circumstances. During the ongoing crisis, the Territorial Administration ensures the continuation of the companies control by quickly shifting out officials or policies acting against the health of the company. This is why the Administration is able to appoint the NIBC officials.


---
RE: Pressemeldungen / Press Releases - PredWilson - 21.12.2017 22:09



Huge wave of reforms presents a firm end to the economic crisis in Tekerwan




Over the last few years in Tekerwan, it's citizens and government officials became uncertain about the future of the central Asian power as debt slowly rid tens of percentages over the national GDP and dreams of being a spacetech federal superpower could be at an end.

The President enacted, for the first time, a small number of clauses from his constitutional emergency enabling acts in order to implement overarching reforms to his nations economy and law. The nation that emerged from the final steps would be changed irreversibly. A new currency to replace the old and aged one is now in full circulation and is finding its place in the currency market globally. The regent also used the initiative of his emergency powers to make it a matter of law that, if able to, corporations within Tekerwan must to the best of their ability provide employment for Tekeri citizens. These moves, coming hard and so close together triggered the largest recession in the history of Tekerwan, reducing the GDP by around 30%. It will take years for the federal republic to sufficiently lick its wounds clean and regain full course but is showing signs that it is back on track to pursue its long term goals.

For the first time in nearly a decade the Tekeri military spending freeze has been broken by a 10% increase to be distributed proportionally amongst professionalisation of the Tekeri armed forces and upgrading land armour and also jet fighters. Alongside these upgrades to conventional forces the long awaited project to solidify national ICBM defence systems have been completed, adding Tekerwan to the list of nations with a satellite based land to air defence system against potential atomic weapons attacks and similar.

The pursuit to space has also regained acceleration as the Tekeri government provides spending for a project to increased the fluidity of travel between Tekerwan and the atmospheric-aerospace above it. The President announced to invited press officials in Parliament that Tekeri borders would continue incursions outward but also upward into higher airspace and outer atmos area.


---
RE: Pressemeldungen / Press Releases - Alexei B.Miller - 23.12.2017 00:52


(Vitaly Markelov - Director of Territorial Administration)




Territorial Administration orders emergency evacuations from overseas regions



Yuzhgorod

The Director of the Territorial Administration deliver an emergency message ordering citizens in YuzhOboron and Yuzhneftigaz to immediately evacuate the regions immediately. The Director further elaborated:

"Despite our best efforts the Territorial Administration and the Yuzhprom Group can no longer ensure the rule of law and thus our secure governance over the regions. Therefore we are enforcing martial law as corporate officials, citizens, and foreign carry out what will be an orderly evacuation of the Yuzhprom Group from Africa. Do not panic, do not fret the company is enlisting the full power of its allies in the Corporate Alliance, as well as Volkerbund along with Iron Hills and Tekerwan. Gazprom Space Systems will immediately transfer citizens prepared to enter Universe One, GSS will divert operations in Yuzhtec to transport as many people and assets out of those territories.

With the impending collapse of two overseas territories, the Territorial Administration cannot longer be in effect. After the term of the evacuations the Territorial Administration will be disbanded and oversight of these regions will transfer to the Directorate of National Defense until their collapse."

With the impending collapse of the 'group' part of Yuzhprom. Yuzhprom has moved to transfer many assets to its allies and friends. The companies remaining Executive Council is preparing to evacuate to Moscow, and leave day to day management to their deputies. There is even consideration to transform the region into a more democratic entity as the corporate mission of the group has failed. This would include an overhaul of the political system and the introduction of elections for central figures. This new state could be called Yuzhpromia which is the cultural name for the Yuzhprom Group.


---
RE: Pressemeldungen / Press Releases - Alexei B.Miller - 26.12.2017 23:47


(Andrey Kruglov - President of YuzhOboron)




Company rules ends in South America, Yuzhprom settles in African bastion



Kasselgrad

The once powerful Yuzhprom Group has lost its global clout and territorial holdings in a prolonged and agonizing collapse. From a peak of 9 territories, the company now rest in its newest colony now capital of YuzhOboron. The former military region is a bastion of liberal society. It is now the final presence of the company in Seoul. With the rest of the company evacuated; YuzhOboron will be the final resting place of the company in Seoul.

We will continue to operate professionally and continue to carry out our obligations to our remaining partners to the very letter. However the company cannot longer commit to massive financial obligations as we once did. Therefore we are now forced to wind down investment obligations in South America as we shift our economic visions fully on the Afro-Eurasia region. This process is being taken as the residents of YuzhOboron will be asked in a referendum if they would like to transform into a republic. The remaining members of the Yuzhprom Group Executive Council have all agreed to not take place in any elections or new government so that the new potential republic will have a clean slate.


---
RE: Pressemeldungen / Press Releases - TheLastShah - 27.12.2017 22:14







Gambled high, lost everything:
Chief Executive Officer Ali Mahmand Shahvanad

NIBC unhappy about recent development, divinvests from arms industries


S.A. National Iranian Banking Corporation, Office of the Chief Economist

Although the Board of Yuhzprom approved debt cuts for Yuhzneftigaz and did everything they could, businesses and operations of Yuzhneftigaz had to be shut down.

NIBC Board and Shareholders are deeply sorry to hear this unbearable news.

"We are very sorry to hear that our joint efforts could not change the situation and lead to the unavoidable shut down. NIBC will have to write off their share of assets and investments, but we know that this was not the fault of Yuzhprom Management but rather the consequence of negative influence from abroad", stated the Chief Executive Officer.

NIBC will further assist Yuzhprom Management in developing activities and operations.

Off-Game: Alexei, very sorry to see you lost this precious states. I think you've had a chance to win this world, such a pitty!


Board of the Honorary Royal Bank NIBC
S.A. NIBC
Financing economic growth globally


---
RE: Pressemeldungen / Press Releases - Alexei B.Miller - 30.12.2017 04:59


(Elena Vasilyeva - Managing Director of Gazprom Seoul)




Gazprom Group to retain delegation and some minor operations in Seoul



Kasselgrad

The Gazprom Group will retain its sovereignty over the Kasselgrad metropolitan area in order to continue its purely commercial operations in the world. The company will retain sole ownership over its banking and finance divisions, as well as retaining exclusive leadership over the corporate alliance. Gazprom Seoul will retain majority ownership over some other business units and will sell off remaining shares to investors as settlement for some liabilities.

As such Gazprom Seoul will continue a major commercial presence in Seoul, albeit severely diminished compared to the strength of the relocated Yuzhprom Group. Gazprom Seoul still remains control over capital totaling in the trillions. As the company retains its exclusive jurisdiction over the very large Kasselgrad Metro Area the company still retains considerable development potential for land utilization. However with this area being the sole area under our authority their will be strict policies enforcing the use of skyscrapers.

Gazprom Seoul will retain ties with its former allies from the period of Yuzhprom Group. As such we will begin talks on settlements for losses from our allies. Our allies will also be responsible for some of our defense in exchange for some stakes in our enterprises.


---
RE: Pressemeldungen / Press Releases - Alexei B.Miller - 03.01.2018 02:49


(Sergey Prozorov - Commissioner for Technology and Communication)




Kasselgrad to retain control over additonal assets,
Yuzhtec and Yuzhgorod major cities



Imperial Square, Kasselgrad

In a deal reached with international powers, the Gazprom Group will be ceded control over the metropolitan areas of its seaside capitals in former Yuzhtec and Yuzhpromgrup. However the company must remove corporatocracy from its governing charter and implement democratic federalism among its city states. The Gazprom Corporate Congress has ratified the deal submitted by Gazprom Seoul Managing Director Elena Vasilyeva now President of the Kasselgrad Union.

The new reformed presence of company in Seoul works for all parties. The Gazprom Group will collect a special business tax on individuals and businesses in the Union of Kasselgrad. Gazprom will also have the power to override reject new laws but not undo passed laws in the country unless an appeal to the Gazprom Supreme Court is made. However the Gazprom Group can only reject new laws three times before it can be adopted by the State unless a Supreme Court overturns the law.

Kasselgrad will retain control over the former Yuzhprom Groups assets within the territorial confines of the city states. Kasselgrad will be given 4 years to repatriate its assets from its former territorial bounds to within its new borders. The country will retain control over all its space assets as well as all maritime assets. No shall be no limitations to the security potential of the Kasselgrad State however the country must forever renounce the use of nuclear weapons. The country has elected to employ the use of highly effective nuclear anti-nuclear missile defense to protect its 5 city states from devastation.

The country will also retain it's position within the Corporate Alliance as its still considered the largest corporation in the world by volume of assets under management with the considerable banking assets still under the control of the still operating Yuzhprombank which has been removed as the Kasselgrad central bank and has now transformed into Kasselgrad largest private bank after buying up collapsing banks under its former jurisdiction as the Yuzhprom Group dissolved. However the Kasselgrad Monetary Authority shall resume the tasks and responsibilities of Yuzhprombank.

The Union Government recently announced that it working to reestablish the robust logistic network founded by the Yuzhprom Group. Many of the shipping companies are now state owned and lack orders. The Union Commission of Trade has been tasked with assisting these companies on privatization plans and pairing them with the Union's major exporters to beginning reversing the declining profitability of these enterprises. The Union has a largely technology and finance centered economy. The massive shipping assets are not needed to ship the 'fewer' higher cost technology exports of the Union. Thus the state owned shipping companies will likely lease vessels to foreign countries. Kasselgrad Aeroflot however has booming business as passenger and cargo traffic has increased by 136% since the collapse of the Yuzhprom Group.


---
RE: Pressemeldungen / Press Releases - PredWilson - 11.01.2018 01:17



Tekeri forces move in to enforce territorial claims on north-eastern Asian steppe, the President addresses a congregation of international diplomats



For decades the emergent Asian superpower Tekerwan has operated outside of its established national boundaries on humanitarian missions and efforts to lay claim to the lands surrounding. In recent months a group of advanced socialist terrorist factions have come together to try and form a communistic republic, coming to conflict with Tekeri forces operating in the area to the point that the 'PatNation' claims its own independence from the Tekeri Federation framework.

The factions involved in the government of PatNation have long been blacklisted as terrorist groups by the Tekeri government and present a real and present danger to the longevity of the federation project and the protection of ethnic groups and civil rights. The President spoke to a crowd of observers:

"This afternoon I officially issued the order to our conventional forces to use all means available and legal under international law to complete the total seizure of the territory to the north east of Tekerwan in order to begin the national reintegration plan. It has long been the agenda of this popular and internationally supported government to lay claim to local lands to reunite the ethnic groups of Tekerwan. I believe it is also in the interests of the peoples currently under 'PatNation' to be liberated to prevent civil rights abuses, as are always present under hardline socialist regimes. It is my government's hope that international observers and our allies will support the Tekeri operations to secure these lands and the prosperity of it's people. It is in the interest of the greater good."


---
RE: Pressemeldungen / Press Releases - Anton Fugger - 13.01.2018 09:54


Sicherheit: Weltherrscher Fugger verurteilt Angriff auf PatNation
(Bluthanische Raketenabwehr)



In seiner jüngsten Verlautbarung verurteilte Weltherrscher Anton Fugger den von ANN-Mitglied PredWilson aus Tekerwan angezettelten Angriffskrieg auf den noch jungen Staat und Völkerbund-Mitglied PatNation.

Im nahen Osten hat damit die lange Periode des Friedens ein jähes Ende gefunden. Es stehen sich nun die mächtigsten Bündnisse der Welt in einer kriegerischen Auseinandersetzung gegenüber.

Zeitgleich inspizierte Anton Fugger auf einem nicht näher bezeichneten bluthanischen Luftwaffenstützpunkt das Raketenabwehrsystem "Antons Schleuder". Es wurden alle Tests erfolgreich absolviert.

Bei dem System handelt es sich um ein Abwehrsystem gegen Langstreckenraketen außerhalb der Atmosphäre. Damit hat Bluthan nun für alle drei Bereiche ein Raketenabwehrsystem. "Antons Schleuder" ist mobil einsetzbar und bietet Schutz für das ganze Land.


---
RE: Pressemeldungen / Press Releases - PredWilson - 13.01.2018 14:13



In response to diplomatic threats, Tekerwan declares ceasefire


At 2:30 CET today the operations of reclamation by Tekerwan in Eurasia will halt in favour of a new diplomatic dialogue. The President made his announcement just minutes ago:

"I have received consul from our allies in the ANN and a clear message from the Volkerbund leadership.

My government stands by its decades old policy of national reclamation in hope of a establishing a greater federation. At this time we were very close to realising our goals and reuniting our ethnic peoples' in one nation. However it is not a goal that we will pursue, under an implicit retaliation of intercontinental nuclear war. One Volkerbund nation has gone so far as to imply they will deploy weapons of mass destruction as a first response.

Despite the lack of dialogue from these leaders for decades, Tekerwan will come to a negotiation table. We will withdraw all militaristic forces from the territory known as PatNation. However we will not drop our claim of the land. If Volkerbund is interested in normal relations with Tekerwan, it will attend a summit in Yurino to discuss terms within the next quarter."

The Tekerwan Tejiyk nationalist lobby, the main local ethnic group of PatNation and the military one are said to be hard on the heels of this President already as he engages the pursuit of peace.


---
The President of Tekerwan announces resignation



After decades of service to his republic as the ruling president, the regent of Tekerwan announced earlier this afternoon that he would be handing in his resignation and retirement, both from the Presidency and also from the leadership of the Tekerwan Liberal Workers' Party.

During the indefinite interim period the President's brother Peter Hijituk will be appointed the regent of Tekerwan. He is a notorious diplomat and is credited with much of the effort towards Tekerwan's diplomacy, trade and alliance arrangements over his thirty year career. The ex-President is said to be retiring to a villa in the Asian step, nearby the Aral sea,

Hijituk has taken immediately to arranging diplomatic invitations to a summit in Yurino to the nations of Volkerbund and to ANN members. He is said to want this peace process done swiftly and cleaning so that normal relations can resume between the great alliances.


---
RE: Pressemeldungen / Press Releases - Alexei B.Miller - 13.01.2018 19:45


(Sergey Prozorov - Commissioner for Technology and Communication)




Kasselgrad Union supports peaceful resolution to Eurasian crisis, offers location for peace talks



Imperial Square, Kasselgrad State

The Kasselgrad Union expresses it's regret that the Volkerbund and ANN have created new tensions in Seoul. However we are confident that the matured leaders of both organizations will ensure world peace in Seoul. The Kasselgrad Union continues the international obligations of the Yuzhprom Group including the recognition of Tekerwan sovereignty over the steppe. However the Kasselgrad Union still retains significant ties and obligations towards the Volkerbund although no longer a member of the waning yet still prestigious organization. We encourage Tekerwan to include a confederal relationship with that of Patnation and to include the nation into Tekerwans security architecture in the region.

Kasselgrad Stock Exchange surged 1,000 points on news of the successful Volkerbund ABM test as Kasselgrad retains its Yuzhprom era commercial contracts supplying advance military equipment to Volkerbund. Kasselgradian arms exporters anticipate increased orders from ANN clients seeking buff their defenses against an increasingly flexing Volkerbund.


---
RE: Pressemeldungen / Press Releases - Anton Fugger - 13.01.2018 20:03


Sicherheit: Weltherrscher Fugger zu Verhandlungen bereit
(Anton Fugger im Gespräch mit Reportern des Bluthanischen Anzeigers)

In einem Gespräch mit dieser Zeitung lies Anton Fugger verlauten, dass er grundsätzlich zu Verhandlungen über den Status von Tekerwan bereit sei. So teilte der bluthanische Präsident und amtierende Weltherrscher mit, dass "der Völkerbund und Bluthan dem Bestreben Ausdruck verleiht, die bilateralen Beziehungen mit der ANN und Tekerwan in allen Feldern zu stärken". Weiters wolle man den neuen tekerischen Präsidenten Peter Hijituk persönlich kennen lernen. Kasselgrad könne dafür der geeignete Ort sein.


---
RE: Pressemeldungen / Press Releases - PredWilson - 13.01.2018 21:30



Hijituk responds to new diplomatic meeting suggestions


The new President, just days after being sworn into office for the interim period, addressed an audience in the traditional fashion (as the previous President used to outside the parliament building) to a range of journalists and observers.

"Representatives of Volkerbund have responded to this new government's call for a fresh diplomatic dialogue.

The peace talks will now take place in Kasselgrad and the representatives from the former Yuzhprom group will host them. This opportunity gives our new diplomatic team a chance to show what they can produce in this new era for Tekeri politics."


---
RE: Pressemeldungen / Press Releases - Blue Wizard - 14.01.2018 21:31



Dain Applauds Peace Talks



Dain Ironfoot II, Secretary-General, Association of Neutral Nations (ANN)


NEW EREBOR - In his role as ANN Secretary-General, King Dain lauded the announcement of the upcoming diplomatic summit between Tekerwan and the leadership of Volkerbund. "I am immensely relieved that our ally Tekerwan and our partners in Volkerbund are going to work out their differences at the recently scheduled peace talks," Dain delcared. "The simple fact of the matter is that Seoul cannot afford a major war between great powers. Therefore, we must always pursue peace!"


---
RE: Pressemeldungen / Press Releases - Blue Wizard - 21.01.2018 02:48



Kourion Murders Over 700,000 Peace-Keepers!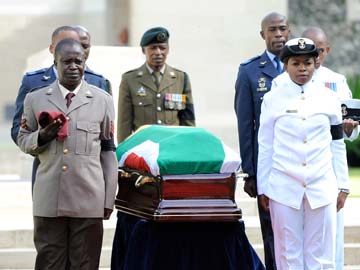 NEW EREBOR - After the notorious dictator of Olin launched an illegal assault upon the peaceful people of CZR, Iron Hills mobilized its military to neutralize the war-mongering regime that is positioned right along Iron Hills's northeastern border. Over 700,000 soldiers participated in the humanitarian campaign to oust Generalissimo Jake93 from power.

Inexplicably, the government of Kourion mobilized its massive military to defend the war-mongering regime in Olin and, consequently, murdered over 700,000 soldiers from Iron Hills. In response, Iron Hills and its allies in the Association of Neutral Nations (ANN) have vowed diplomatic sanctions and an economic embargo against Kourion.


---
RE: Pressemeldungen / Press Releases - Anton Fugger - 23.01.2018 22:47


Sicherheit: Kourion zettelt Atomkrieg an
(Explosion in der Nähe von Limaso)


Heute Nacht hat die kouronische Armee mit einem massiven Angriff auf die Föderation Bluthan begonnen. Die Staaten des Völkerbundes haben daraufhin mit taktischen Atomschlägen auf die feindlichen Streitkräfte geantwortet.

Man wolle ausdrücklich nicht die Zivilbevölkerung treffen. Gleichwohl wird die Regierung von Ups nunmehr als Terror-Regime und ernsthafte Bedrohung für den Frieden in Seoul betrachtet.


---
RE: Pressemeldungen / Press Releases - Ups500 - 24.01.2018 13:44



KOURION SURRENDERS

KUPRION KAPITULIERT






Das Regierungspräsidium mit Sitz in Limaso lies soeben du bedingungslose Kapitulation des Staates Kourion gegenüber dem Völkerbund verlauten:

"Wir werden jeglicher Rüstungsbeschränkung Folge leisten und alle annektierte Gebiete wieder dem Völkerbund zukommen lassen. Des weiteren werden wir auch jeglicher Reparationszahlen bedingungslos zustimmen, solange sie im Rahmen des möglichen liegen. [...]"
---
RE: Pressemeldungen / Press Releases - Blue Wizard - 24.01.2018 21:45



Association of Neutral Nations (ANN) Accepts Armistice with Kourion


NEW EREBOR - After a catastrophic world war which has included the large-scale use of nuclear weapons, Dain Ironfoot II, Secretary-General of the Association of Neutral Nations (ANN), officially accepted an armistice with Kourion. "ANN accepts the armistice with Kourion and looks forward to the negotiation of a long-term peace treaty," Ironfoot announced.


---
RE: Pressemeldungen / Press Releases - Alexei B.Miller - 29.01.2018 04:50


(Elena Vasilyeva - President of the Kasselgrad Union)





Kasselgrad Union to invest 300 billion AR$ into anti-global warming measures



Imperial Square, Kasselgrad Union



The Kasselgrad Union is investing a mammoth amount of funds into building up the federation of city-states flooding protection for the next 500 years. The Union which consist of 8 coastal megalopolis's is highly vulnerable to the effects of global warming and major storms. That's why Imperial Square is leveraging the extensive financial resources of the Union to ensure the Union states are around for the next hundreds of years.

The Commission for Environmental Protection has proposed a mega-project that will take 10 to 15 years to complete and cost over 300 billion ars. The project was approved by the Supreme Union Rada and will be implemented by the largest construction firms in the Corporate Alliance. The designs complement the futuristic cityscape of the Kasselgrad Union territories, and will allow the citizenry to enjoy 500 year protection and still enjoy nature and their livelihoods.

The federal government will maintain a fund to compensate individuals and enterprises from losses during the construction of this massive project. The project entails constructing new rings of barrier islands and flood walls around the coastlines of the cities. Massive underground wells will be created to store flood waters which will then be used within the cities sewage system and will be pumped throughout the continental watershed. In Kasselgrad proper this will be used to help restore fertility to the harsh North African desert.

The 300 billion ars investment will spur 3 trillion in GDP growth over a 20 year period as the result of new jobs, new industries, and new economic opportunities in water management and other eco-economy opportunities. The Kasselgrad government is proud to spearhead such a massive undertaking sure to benefit more than just the mere 120 million citizens of the Kasselgrad Union but the billions of other inhabitants on the continents we live on.


---