Well, why not? Here is a teaser:
---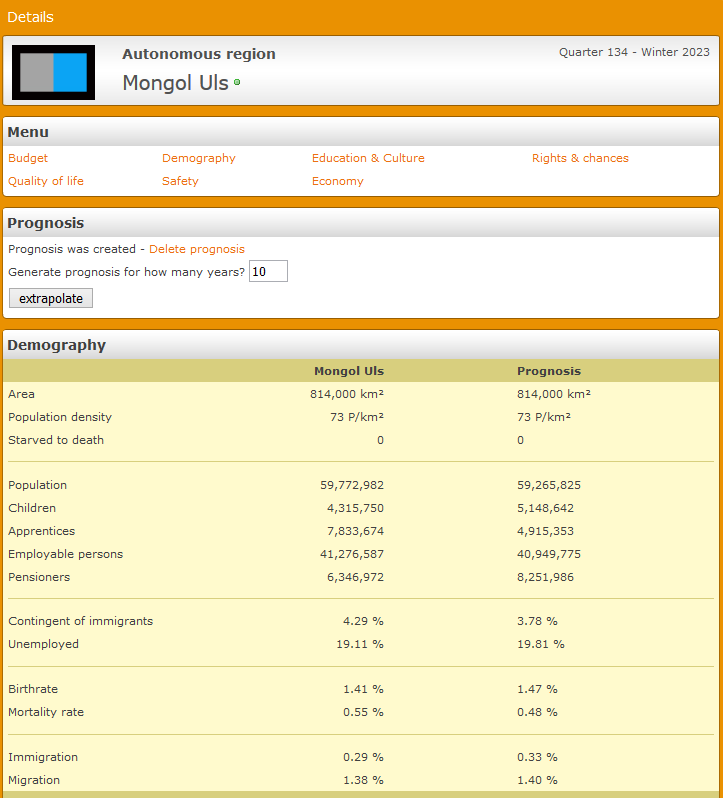 ---
The prognosis shows you how state parameters will change in future (timeframe 1 to 10 years; does not affect plots). As the name suggests, it is an interpolation and therefore not 100% accurate. It can simply not predict the effects of tasks solved or reforms implemented in that time.

In my opinion, it makes it easier to track the development of your state, to monitor effects of the budget on the individual parameters and to identify potential problems. Personally, however, I always found having all plots available more critical and the prognosis to be the candy on top.